Affiliates.
Thank you for your interest in becoming an Affiliate for SnottyNoses and Healthy Eating for Children.
SendOwl
All my affiliate programs are done through a third party called SendOwl. It's free for you to open an account. Just click the link to get started. Once you have an account, you can generate unique links that you can put on your site, or you can link to my sales pages. When you sign up to become an affiliate of Snottynoses, you'll be added to my affiliate email list. Don't worry! I won't clutter your inbox with emails, but you will be sent an introductory email that explains, with screen shots how to get your links. (It's not difficult but it's much easier when you know how!)
Books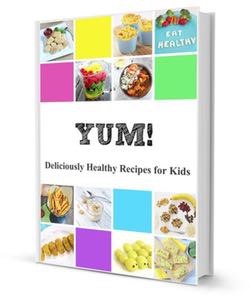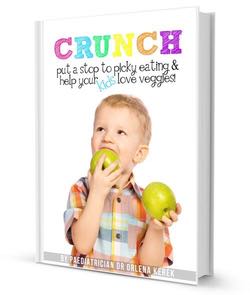 I have 2 books, Crunch, Put a Stop to Picky Eating and Help your Kids Love Veggies. It helps parents to feed their children a healthy diet. It explains what a healthy diet is (more veggies, less junk) and how parents can ACTUALLy get their kids to like healthy food (by not pressurising them to eat.) It is priced at $15, with a 50% affiliate commission rate.
Yum! 17 Busy Moms Share their Delicious Healthy Recipes for Kids, is a collection of recipes. The best-est most delicious healthy recipes that we know our kids love. It is $10 and has an affiliate commission of 50%.
Courses and Personal Coaching
My online video course Healthy Eating for Children is $35 with a 30% commission.
I also offer personal coaching at $99 for a 1 hour video chat and 3 follow up calls, with an affiliate commission of 10%.
These are also run through SendOwl
Who is the Affiliate Scheme for?
Healthy Eating for Children is aimed to help parents who are struggling to feed their children healthily. They want to, they just don't know how to get them to eat their veggies.
It doesn't matter whether your aim is to be "super healthy" or just "more healthy than now". The majority of us can find ways to improve our diets. But most people need help!
If you have a parenting blog that helps parents with everyday problems, then you would be a great match. Healthy Eating for Children is relevant to all age groups, but especially toddlers. Parents of toddlers find eating really difficult. If your blog is aimed at toddlers or picky eaters, that is perfect!
How to Maximise your Affiliate Sales.
Think about setting yourself up a long-term income channel.
Can you sell a copy each day, each week, all year?
Write a blog post about the book. Or about an aspect of the book. How have you made food fun for your kids? Your struggles not to pressure your children, or to offer variety or to introduce new foods. Or perhaps an easy recipe that you can make with your kids.
Add an advertisement for the book to your header, side bar or footer.
Regularly feature the book in your newsletter.This is one of the best ways to reach your interested audience. I have noticed the best sign ups through newsletters.
Regularly share on your social media, Facebook, pinterest and twitter. Use a variety of images so you can regularly share them across your social media without looking spammy. As an affiliate you have access to a range of my images, but you are also welcome to use your own.
Put your archive to work. Put one of the ad images at the foot of each of your posts about healthy eating or healthy recipes. Then reshare them on your social media.
Plan to write more posts on healthy eating. Cooking with kids, growing things in the garden, going shopping with the children, mealtimes that have gone wrong and what you learnt. These are all great ideas in our healthy eating toolbox. Feature the book in them.
Invite your readers to my free videos. I have free videos on healthy eating that you are welcome to share with your readers (they will be tagged with your name in the same way as if they bought the book.) They are a great resource for parents who are struggling to feed their children healthily.
Schedule a webinar. If you have a large audience, I'm happy to do a free webinar for your readers, on any aspect of healthy eating that they request. (If you're smaller, think of the free videos.)
If you have several products for sale, gather them together in a shop page and direct people there. Include your free downloads so people see the things for sale when they come to get the freebies.
Ask me for a guest post. I'm happy to write posts for you as well.
Questions
Email me at orlena.kerek@snotty-noses.com if you would like more details. I'm happy let you do the course or read the books so that you can recommend them to your audience. I'm also happy to help you create awesome content!