Healthy Lunch Ideas
I'm always on the search for healthy lunch ideas and healthy meals so that I can add a bit of variety and interest to our lunches. It's easy to get stuck on the same sandwich day after day but I find that when that happens, the kids get 'stuck' on that meal. They don't want to eat anything else.
In order to help them try new foods, it's a great idea to offer them lots of variety. The more variety we offer, the more variety they'll eat. The more vegetables we offer, the more they'll eat. (They probably won't eat all of them but they may eat some.) If we keep healthy lunches fun and interesting, they're more likely to enjoy them and eat them.
These are our favourite lunches that are quick and easy to make...Our most enjoyed healthy lunch ideas!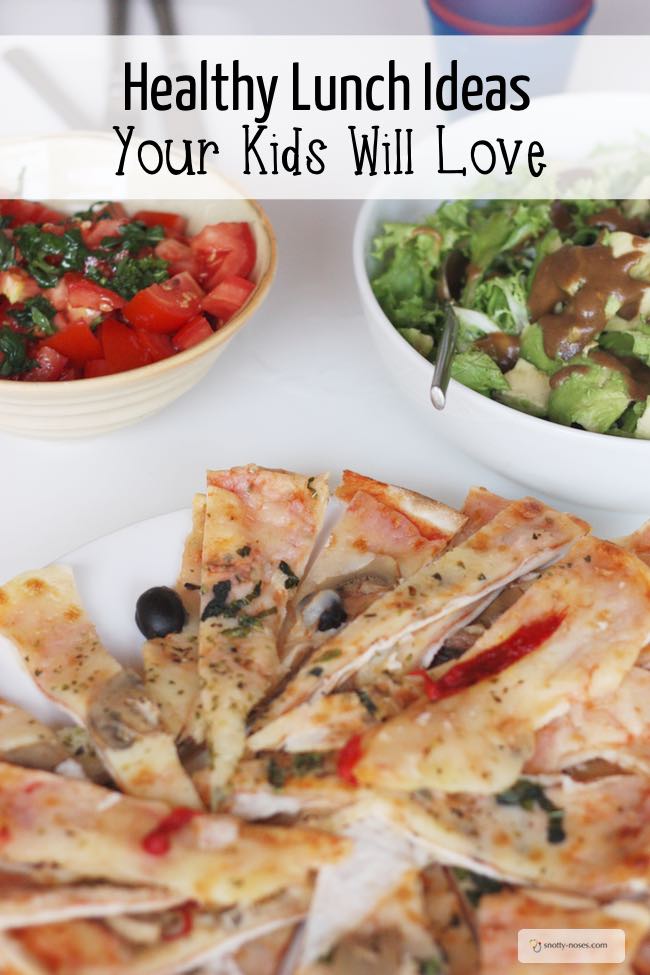 Healthy Lunch Ideas for Children
Salad with an awesome dressing Get them involved in the cooking and they're more likely to eat it!
Pizza A healthy take on the old favourite. Made by the kids.
Lettuce Wraps A great way to get your kids to eat some veggies before they fill up on bread.