What to do When Your Baby is Unwell
Enter your name and email to download your copy of What to Do When Your Baby is Unwell
Contents
What is a Fever?
What to do when your Baby is Vomiting
What to do when your Baby has Diarrhea
What to do when your Baby has Breathing Problems
Common Causes of Noisy Breathing in Babies
Signs of Serious Illness
What Medicine can You Give Your Baby?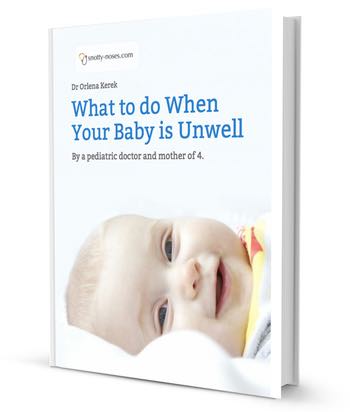 Becoming a parent is amazing but it can be overwhelming at times. When your baby is unwell, it is simply awful.
Dr Orlena Kerek, pediatric doctor and mother of 4 explains what you should do when your baby is unwell. What to Do when Your Baby is Unwell explains the most common baby symptoms and the nasty things that you should look for.
Please note, this book is not intended to replace a trip to the doctor. If you are worried about your baby, you should take them to the doctor.
Just sign up to my newsletter here and you'll receive the book, totally free. If you don't want to receive my newsletter anymore, you can just unsubscribe. If you love my newsletter (I hope you do) I'll send you a few introductory emails and then an email every week with a great healthy eating tip.