Feeding Your Toddler Cheat Sheet and Food Diary
Feed your Toddler a Healthy Diet with Confidence.
Join more than 1520 parents who are confident feeding their toddlers a healthy diet because they are in Dr Orlena's community. Be the first to hear about new classes, courses and products.
Blanching and Non-Blanching Rashes
Rashes in Children can be divided into 'blanching' and 'non-blanching'. The group called 'blanching' disappears when you press it. The group called 'non-blanching' doesn't disappear when you press it. A 'petechial' rash is a non-blanching rash that is very small, like pin pricks. They both look the same. How do you tell the difference?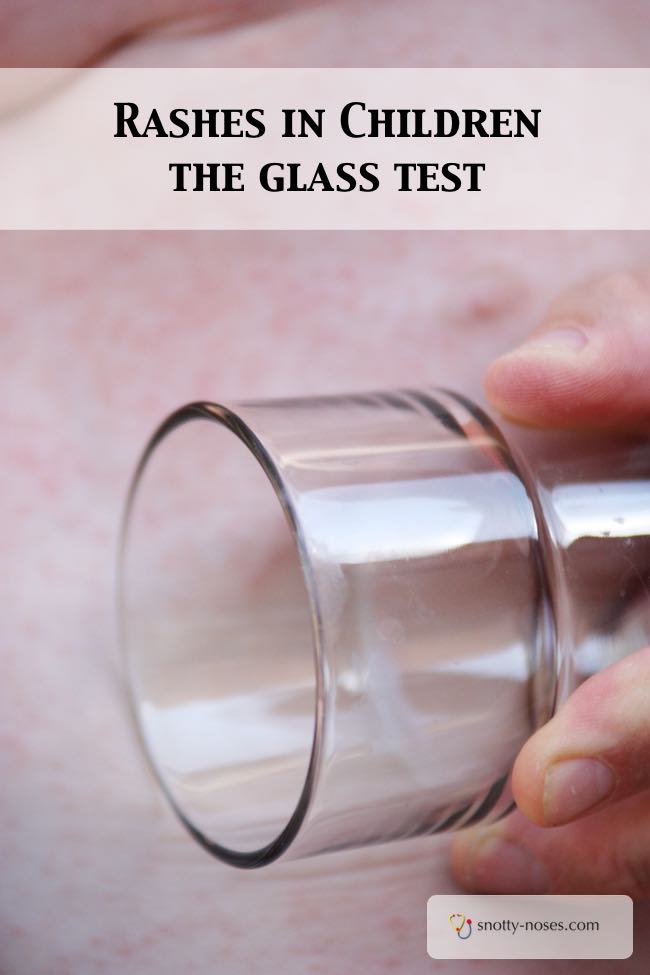 The Glass Test
The way to tell if a rash is blanching or non-blanching is to place a clear drinking glass over the rash and press down. You can see that both the blanching and the non-blanching rash look exactly the same without the glass.
Press glass over rash.
If it disappears, it is blanching.
If you can still see it, it is a non-blanching rash.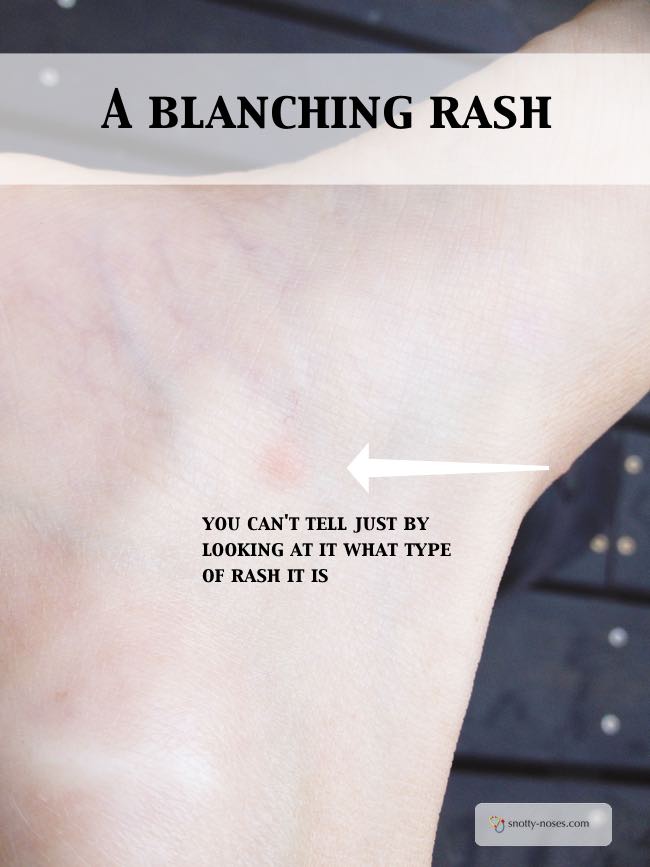 A blanching rash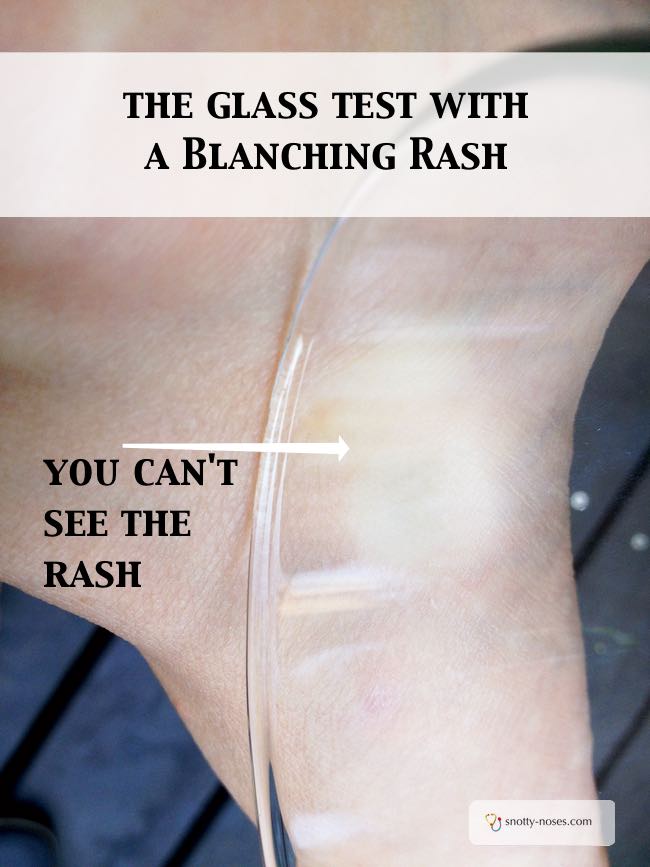 Press a glass against a blanching rash and it disappears, you can no longer see it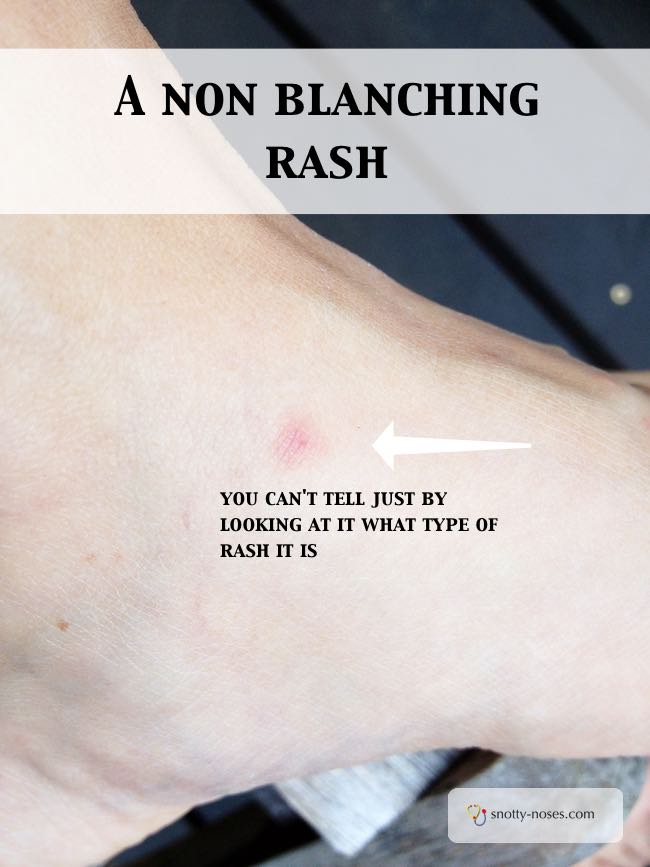 A non-blanching rash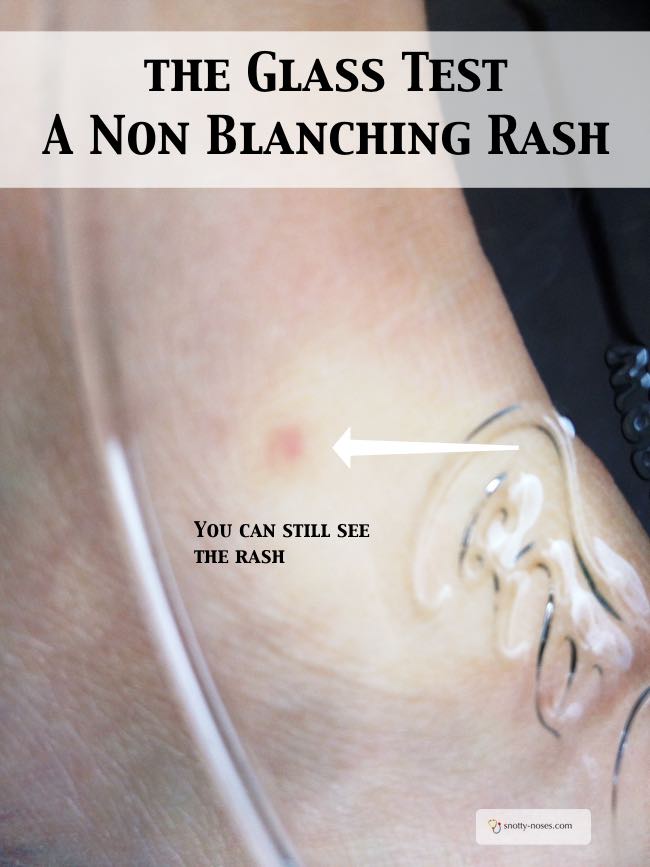 Press a glass against a non-blanching rash and it doesn't disappear, you can still see it
Some non-blanching rashes are not serious. For example, many children get little spots around their eyes when they vomit.
However, a non-blanching rash may be a sign of serious illness so it is worth getting it checked out by your doctor.
See Also:
Signs of Serious Illness in Children and Babies. How to tell if an illness is more than just a common cold.
Rashes. A guide to what to do when your child has a rash.