Are you looking for the easiest healthy baked beans with no sugar? All four of my kids LOVE this simple lunch and it only takes a few minutes to put together.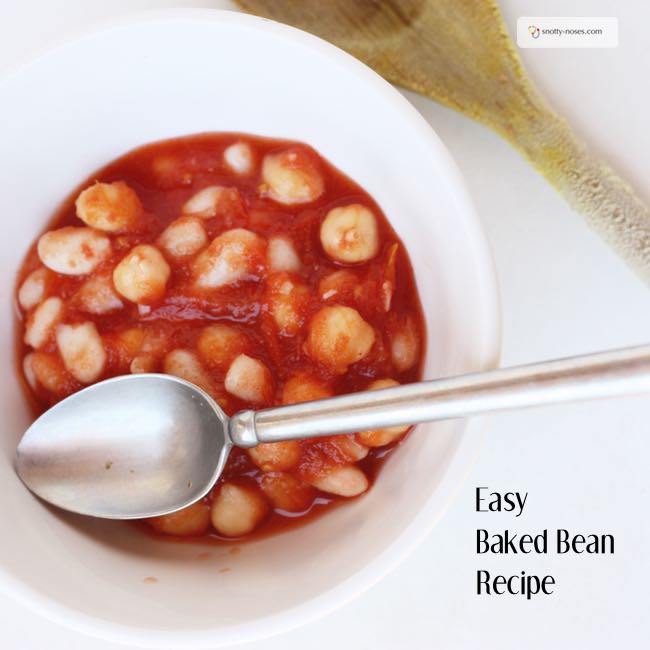 Healthy Baked Beans are high in Fibre.
Pulses and beans are a great source of both fibre and protein, as well as iron and zinc.
The best part? It's one of the few meals that ALL four of my children will eat without a single complaint. Not a pip. Not a squeak. Just quiet, contented munching.
I make enough for 6 hungry mouths and there is usually some left over.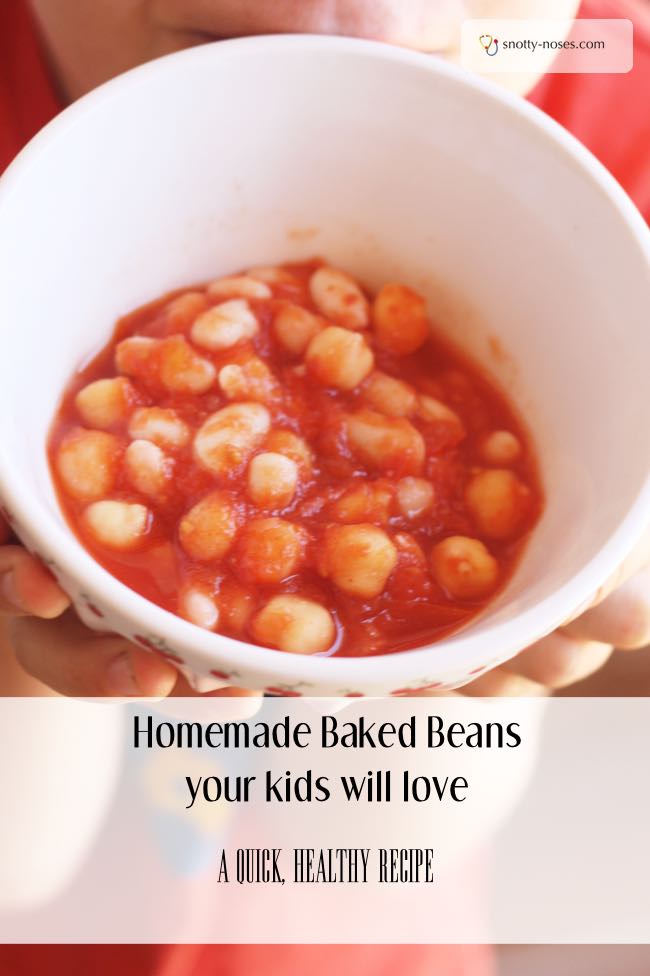 Ingredients of  Healthy Baked Beans No Sugar, No Salt.
2 jars of different legumes (choose between lentils, garbanzo beans, pinto beans, white beans, lima beans.) I generally use one of white beans and one of lentils as that's what I can buy here in Spain.
2 jars of tomatoes. I jar my own, but shop bought will do.
1 tsp of paprika.
Fried Eggs to go on top (optional)
How to Make Healthy Baked Beans
Tip them all into a sauce pan (not the eggs)
Heat gently.
I told you it was easy didn't I? Seriously, I'm the laziest cook in town. My kids come home from school so hungry and I need something quick, easy and nutritious to put on the table. This is one of their all time favourites.
I serve the beans on toast with an egg on top.
Yum. Yum. Yum!
Who said that it was difficult to make healthy baked beans with no sugar?