Sticky, gooey, moist. Your typical chocolate brownie (ok, not quite so chocolate-y.) But can I whisper a secret? Healthy too!
These healthy brownies are easy to make and have lots of figs in them. Before you start to worry, my children "who don't like figs",  LOVED these brownies. Even though they knew they had figs in.
Magic you say? 
Probably!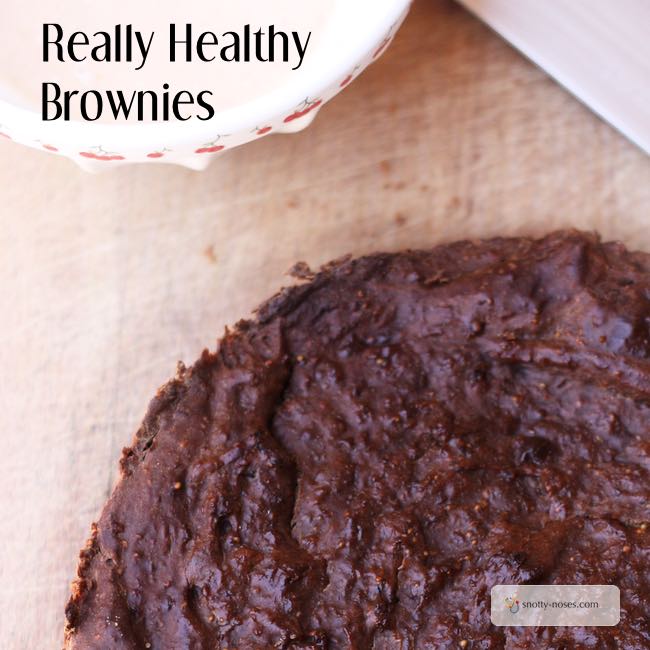 What is a Fig?
If you don't live in a hot climate you may not know what a fig is.
A fig is a beautiful fruit that is high in fibre. They are sweet and delicious fresh but quite expensive and their season is short. Dried figs are a great way to eat figs throughout the rest of the year.
They are great at keeping you regular too (if you get my meaning!)
No added Sugar
Figs are naturally sweet. This recipe doesn't contain any added sugar. I used coco powder that was just coco without any added sugar.
Ingredients for Healthy Brownies
3 cups (500g) dried figs
1 cup (200 mls) of water
1.5 cups (300g) flour
1 tablespoon of coco
3 eggs
1/4 cup (50 mls) olive oil
1/2 cup (100g) sunflower seeds
How to make Healthy Brownies
Preheat oven to 200°C (390 °F)
Boil the figs in the water for 10 mins.
Whizz them in a blender until a squidgy paste.
Add the other ingredients (except the sunflower seeds).
Whizz.
Stir in the sunflower seeds.
Put in a baking tray.
Bake for 30 minutes.
Allow to cool and chop into squares.
Yummy and so simple! We took ours to the beach to have as a healthy afternoon snack.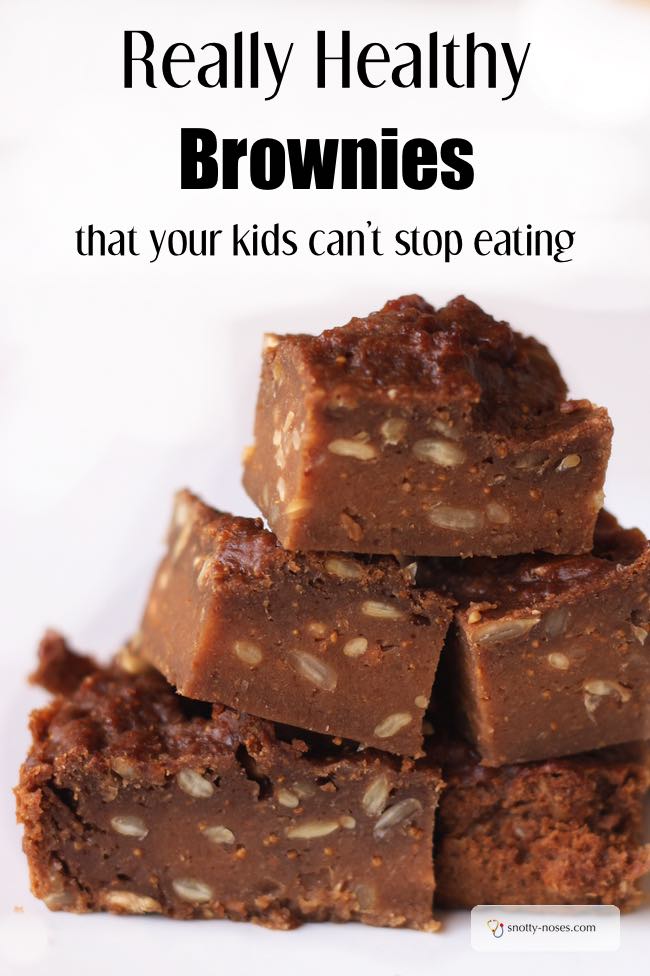 Healthy Snack Guide for Children
If you'd like more help with how to make easy, healthy snacks for your children, sign up for this Healthy Snack Guide. It's full of lots of easy ways to make snacks more healthy. You need to put in your email address, but if you don't want to receive my weekly newsletter, you can easily unsubscribe.