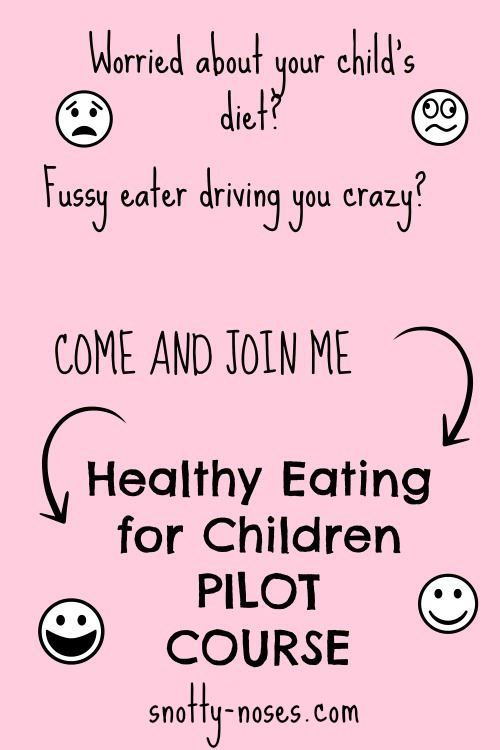 Parenting is a tricky business isn't it? There is SO much that we have to do for our children. So many things we have to teach them. Behaviour, learning, having fun! One of the main headaches for many parents…FEEDING. It's difficult to fit everything into our busy lives. We want our children to eat healthily, we all have good intentions. But often our children have different ideas! They only like chicken, or they won't touch vegetables (heard that one before?) Are YOU worried about your child's diet? Worried that they don't eat enough of the good stuff and too much of the 'not so good' stuff? Or perhaps they have a weight problem?
You're not alone. It's one of the big stress points of parenting. And because it's so common, I've been busy coming up with a solution…
But first…
What exactly is healthy eating for children?
I think it's important to be realistic about what children eat and what they want to eat. It's perfectly normal for kids to want sweets, fizzy pop and ice cream. Pretty much all the time! Is that healthy for them? Not exactly, but a little bit of the bad stuff is OK.
But here's where most children can improve their diet…
Increase the amount of fruit and vegetables. This is the mainstay of any healthy diet. Most children, in fact most adults, don't eat enough fruit and vegetables.
Decrease the amount of sugar and processed foods. This is another buggy and a topic for a whole other blog post!
Limit the amount of red meat and processed meats that you eat. Eat some fish. (Provided you're not vegetarian.)
So in a nutshell, that's it! It doesn't have to be complicated. It has to be achievable.
Healthy eating for children pilot course
I am super super excited to announce my 'pilot course' on healthy eating for children. My what? It's an online course where we look at what healthy eating is (in greater detail) and how we can get our children to eat healthily. (Without lots of fuss and without losing our minds!)
Who is the course for?
Well, anyone really but if you're worried about your child's diet than this is definitely the course for you. Having problems with fussy and picky eaters? You're welcome too.
Who am I?
I'm Orlena. I'm a paediatric doctor (that's a british pediatric doctor in case you were wondering.) I live in Spain and am not currently working as a doctor. I'm busy looking after my 4 young children. So I know how hard it can be, how frustrating when they say "yuck, I don't like that!"
What will the course consist of?
It's all going to be online, so you can join in wherever you live (as long as you have internet access.) It's 4 sessions long. There will be a live 'webinair' which is a presentation by me which you can listen too and ask questions by writing them in a conversation box. If you can't attend the live sessions, don't worry as everyone will be sent a recording.
As this is a pilot course, you'll also all have access to ask me questions as any time through out the course.
Plus each week you'll be set homework to do. Don't worry, it won't be too difficult but hopefully it'll help you to make changes to your children's diet.
I hope that at the end of the course you'll feel in charge of your child's diet and be happy that they are eating healthily.
What will we look at?
We're going to be asking questions like 'what is a healthy diet?' 'what can I do to improve my child's diet?' and 'what can we do about fussy eaters?'
How much will it cost?
The 'proper' course, when it's finished is going to be between €40 and €70 (depending on how much personal support you want). But as this is a pilot course and you'll be helping me to develop the course, I'm going to be asking for just €5. I know! Crazy right?
Want to sign up?
Go to the course homepage and you can sign up there!