Do you have a whole pile of old felt tip pens floating round the house somewhere? The lids get left off, they dry out and then you never quite get round to throwing them out? Well, this is the perfect recycling activity for you. Turn them into homemade watercolours. This is one of my kids favourite activities.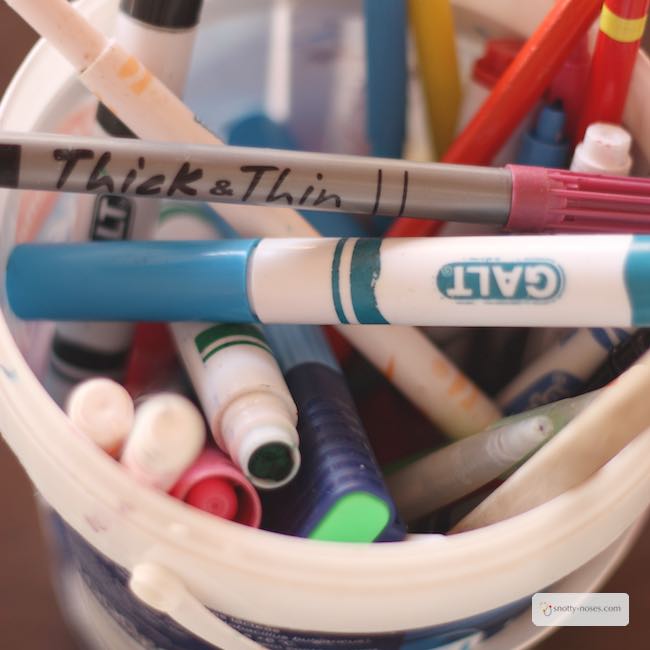 Just take out the middle felt-y bit and put it in a cup of water. Depending on the felt tip pen and the age of your child, you might need a bit of help. Some are easier to get into than others. (I've even resorted to pliers at times.) My kids like peeling off the outside plastic bit and pulling out the nib to make sure they get as much colour as possible but it's not really necessary.
I didn't say anything about being a tidy activity! (You don't have to get quite as messy as my kids though.)
That's it! Homemade water colours made and old pens recycled. It takes about 5 minutes and gives you hours of fun.
Now splash them onto a piece of paper. They make lovely colourful pictures.
Or.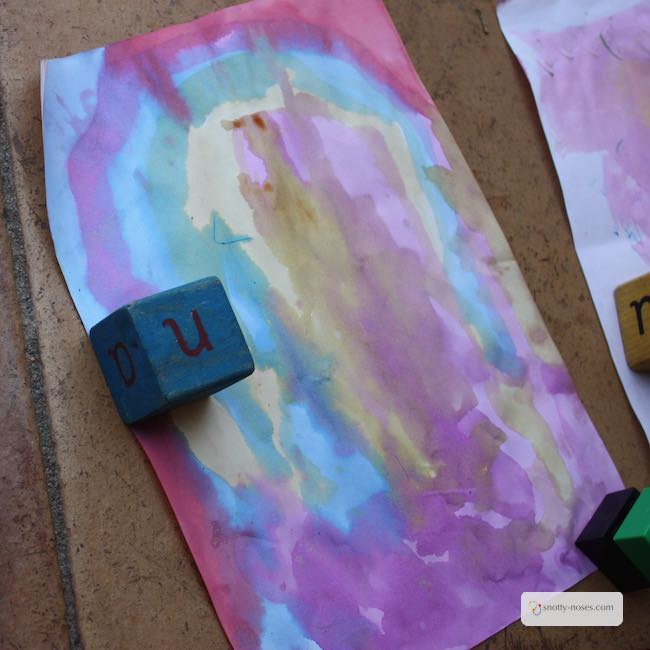 Wax Crayons and Water Colours
What about using wax crayons and water colours? You can draw pictures with the crayons, or even write secret messages if you have a white crayon. Then paint over the wax and watch what happens.
You can store your new paints for a while in a clean jam jar but they won't last for ever.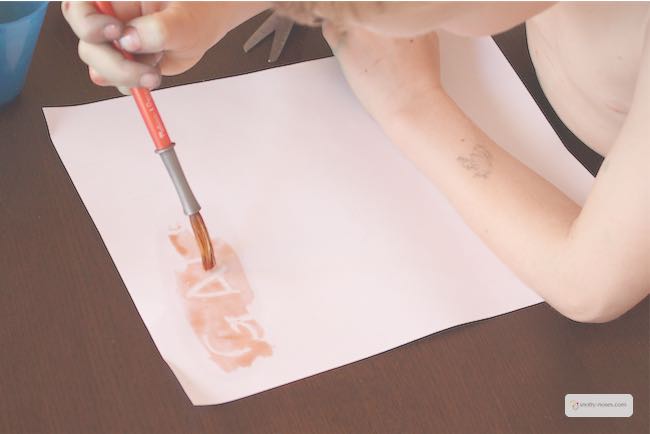 Come and join our awesome Facebook Community for loads more awesome articles!
Cheap Paints
Paints can be so expensive to buy. This is a really cheap way to let your kids be creative and save money.
For an extra money saving tip, how about using a cut up cereal packet as a "canvas". It's sturdy enough to not fall to pieces when it gets soaked in water!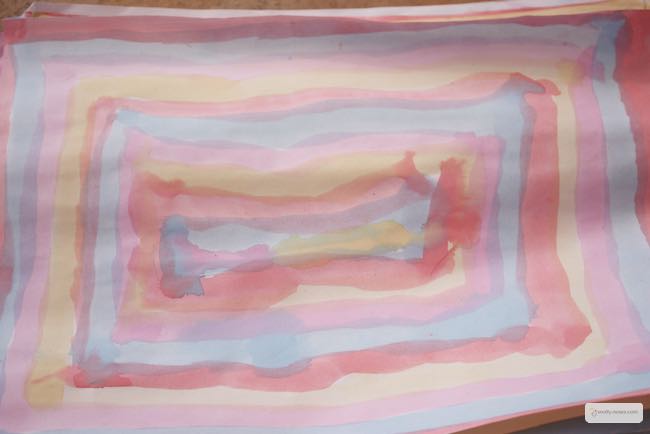 P.S. Don't forget to sign up for the newsletter!