Have you ever heard of mind maps? They are a surprisingly easy way to take notes, to remember events or books, to record anything that you like. The most amazing thing about mind maps is that they don't have to be complicated. In fact, I've been doing mind maps with my kids and they really love them.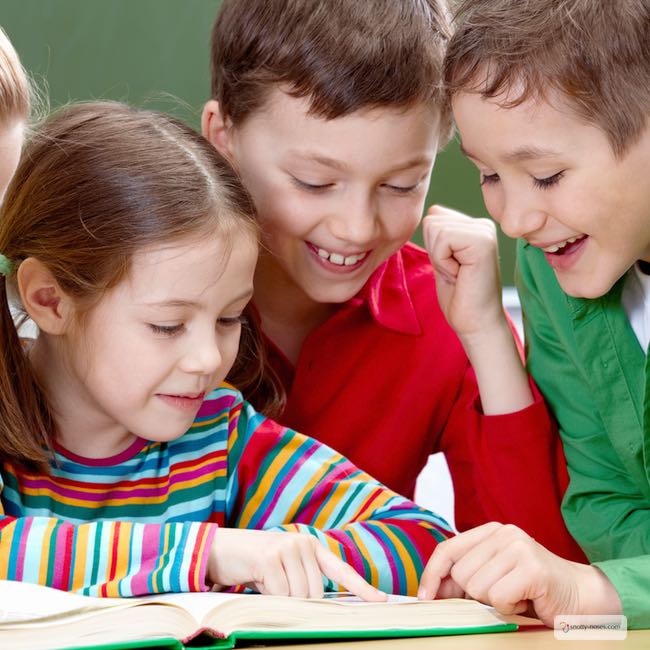 This post contains affiliate links.
Many many years ago, I remember my fresher trimester at University. My world was suddenly so new and strange, so full of incredible and amazing people. I remember sitting at the back of an enormous lecture theatre. I hardly understood what the professor was talking about. I sat scribbling snippets of phrases that he said, words I'd have to untangle later on.
In front of me, sat a boy, a young man I guess. He had a piece of paper with funny coloured marks all over it. Just one piece of paper. He sat there actually listening to the lecture and making small notes of things that he felt were important.
"What are you doing?" I whispered to him, thinking perhaps he was entertaining himself by drawing cartoons.
"Taking notes. It's a mind map."
I was in awe.
I could instantly see that this was far better than my reams of notes that didn't really make sense. Sadly of course, I carried on with my lengthy scribbles throughout my studying. It's difficult to learn new ways of doing things. I stuck to what I knew. The easy, but not so efficient way.
Years later on, I stumbled across a book called "Mind Maps for Kids". (Or if you're in the UK.) Whoa! Hang on. Surely kids can't do mind maps?
Actually, it turns out that they're really easy and fun.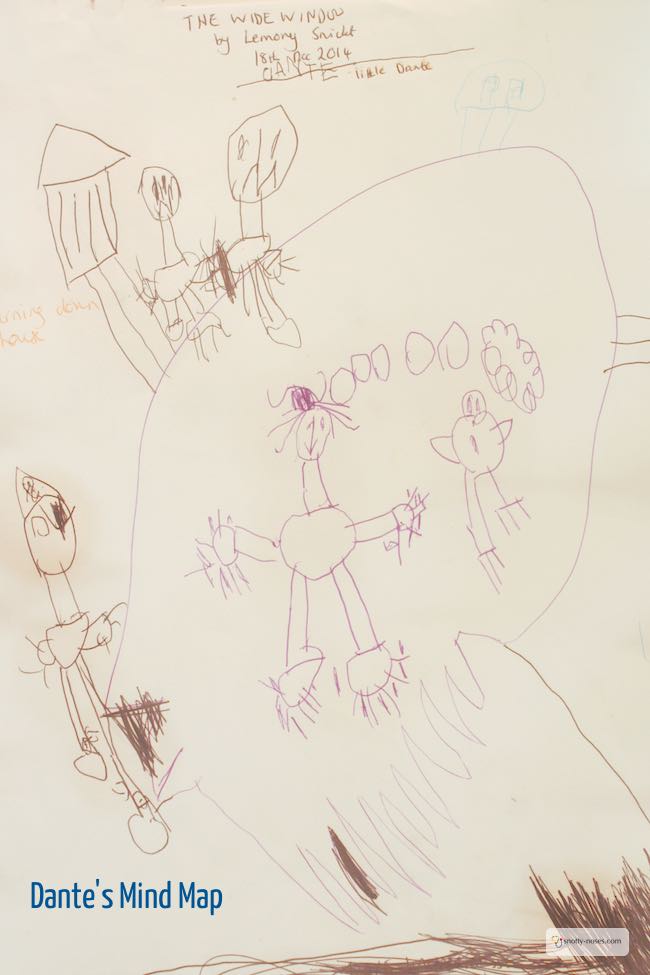 What's the Benefit of a Mind Map?
You know when you've read a book, let's say it was a few years ago. You have a vague memory of the plot and a couple of characters. What was the main characters name? If you're as old as me, you'll find that everything blurs into soft focus.
If you had taken notes, you'd have to read through all the notes to find out the details. Of course it will come back to you, but you still have several pages to get through.
Open your mind map and it's like a jolt of thunder. A splash of cold water and you instantly remember what was going on.
In one page, you have the whole book. The main characters, what happens, everything that you think is important.
In one page, you can record the entire book.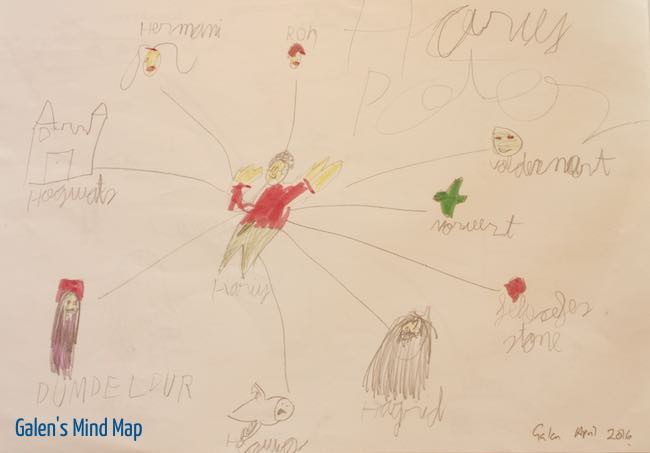 Mind Maps Are Easy and Fun
After we've finished reading a story together, my children and I sit down and do a "mind map". We do one each and I help them.
In the middle, you put your main characters.
You add people and events around the outside.
Connect them with lines.
Use bright colours and draw pictures.
That is pretty much it.
You can do a mind map of ANYTHING. Your family, your holiday, your teddy collection or even the technicalities of protein folding. (Yep, that was the boy in the lecture theatre, not my kids.)
Make it fun and your kids will enjoy doing it. But most importantly, they'll get into the habit of doing mind maps.
I know that it doesn't really matter if you can remember all the characters of the novels you've read, but it sets them up for when they do have to learn things. Mind Maps are a really effective way of studying and learning. If you start your kids doing them young, you'll give them a really powerful study tool.

Come and join our awesome Facebook Community for loads more awesome articles!