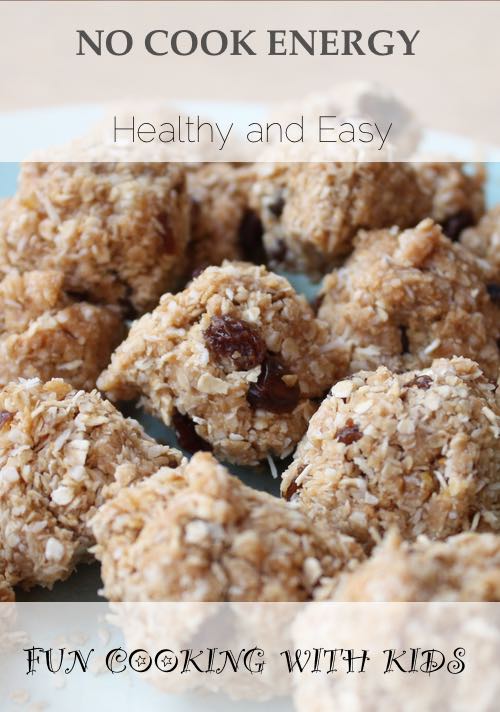 We love these energy balls. Or 'dung balls' as they're called in our family. (OK, OK "poo balls" I was trying to be polite but you know what kids are like.)
These little beauties are all over the internet and I expect they're all great. But ours are awesome!
They are quick, easy, healthy and yummy. They are full of fibre and not high in sugar. Nuts and seeds are high in protein and other great nutrients (sunflower seeds are high in vitamin E). Best yet, the kids have great fun making them (and there's not even much mess!) One of those things you can just 'rustle up'.
How to make the Awesomest Energy Balls.
So here goes.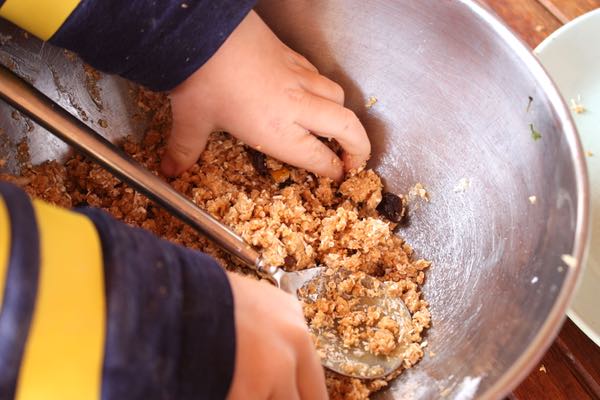 1. Take ingredients.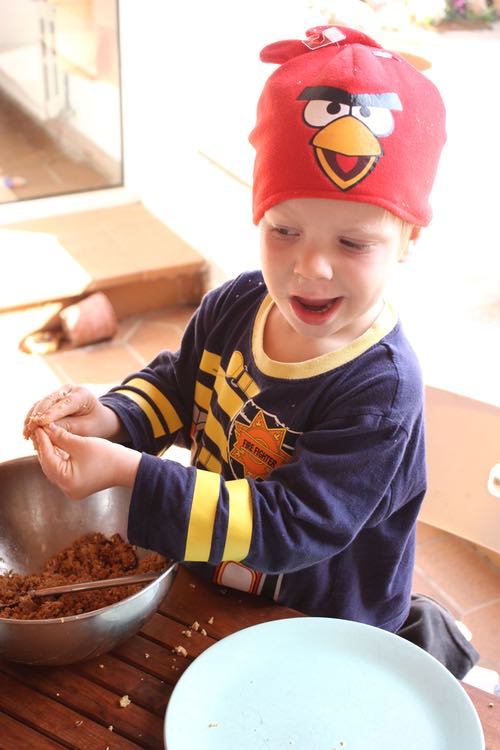 2. Mix in large bowl.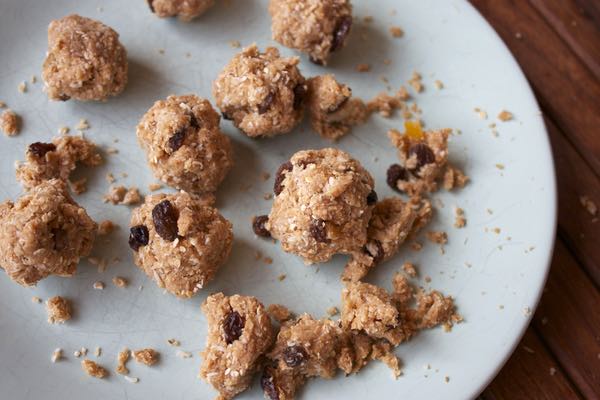 3. Shape into bite size pieces.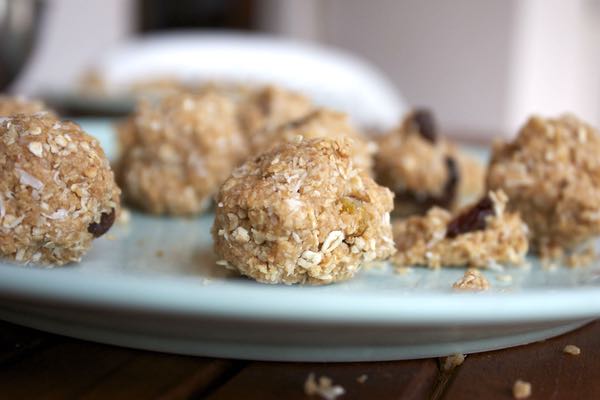 4. Arrange nicely on plate so that you can take a photo (optional, you could just scoff them!)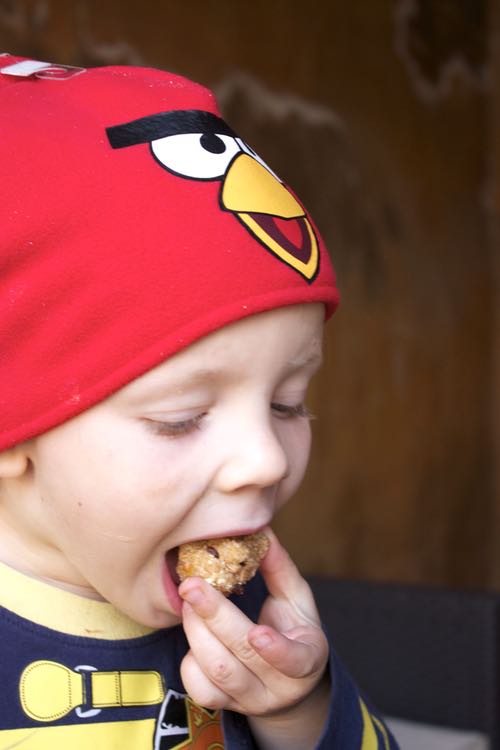 Ingredients of Awesomest Energy Balls.
150g oats
30g cornflakes
30g branflakes
150g raisins
75g dates, chopped
50g pumpkin seeds
50g sunflower seeds
50g almond chunks
100g cooked apple
1 tsp molasses
3 tsps condensed milk
You don't have to be exact about anything and you can use pretty much whatever you like in way of nuts, seeds and dried fruit. The cooked apples give it a nice moist texture. 
Healthy Snacks for Children Guide
Do you have problems feeding your kids healthy snacks? Sign up for my free guide. Just click the link and enter your email. (You can unsubscribe at any time.)