Paper mache is a really easy activity to do with all ages. It's such a simple and easy activity. If you're looking for paper mache ideas, helmets are a great start.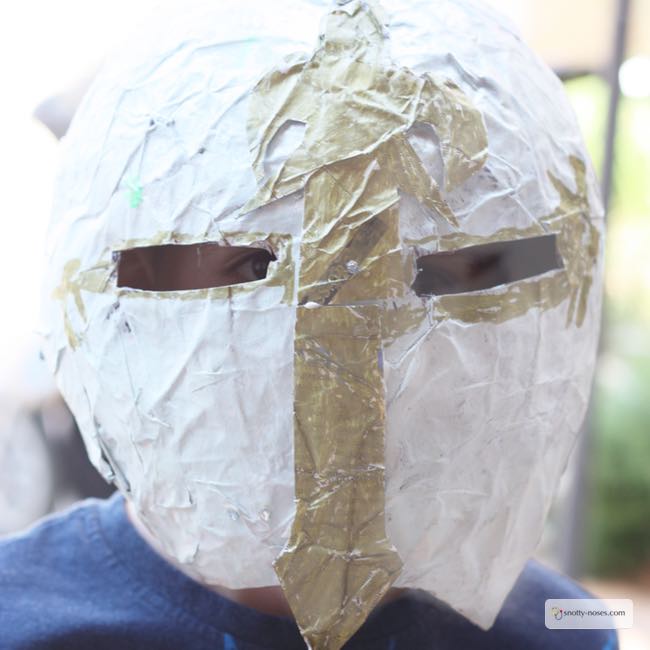 One of the very first things I ever made with my children were paper mache helmets. Galen was only 3 and he wanted a knight's helmet. There was some gold paint left over that I knew would be perfect. We made some awesome knight's helmets that he kept for several years. (Sadly I don't have a photo of our first project.)
Paper Mache helmets and hats are a really easy and fun project to make.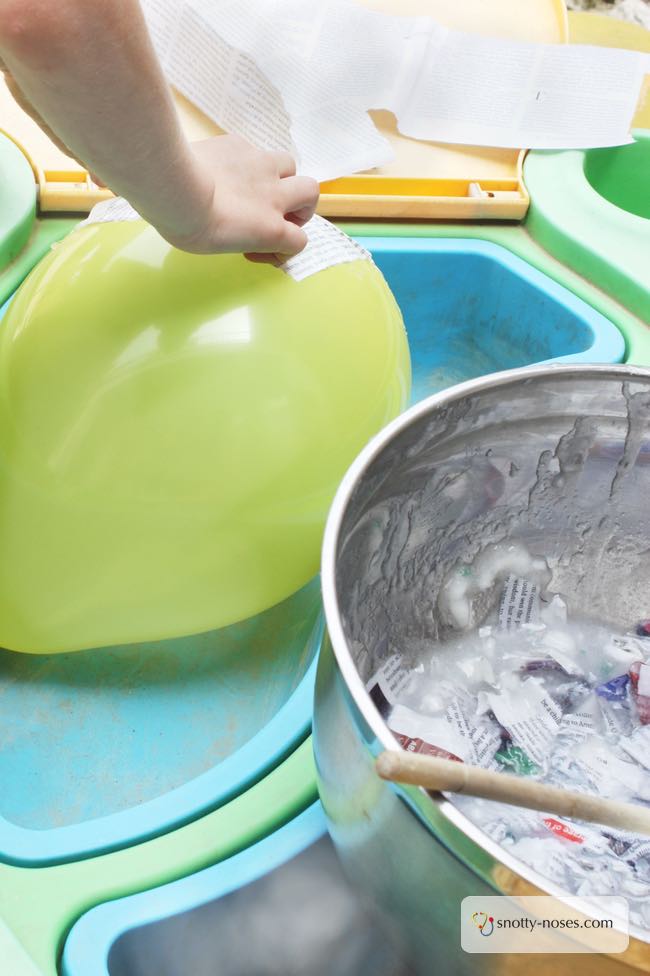 Things you need to make a paper mache Helmet
Paper mache (wall paper paste and news paper).
Strong balloon (about the size of your child's head).
Some way of supporting the balloons. You can suspend them from a string. We used old boxes and the sand and water table to put them in.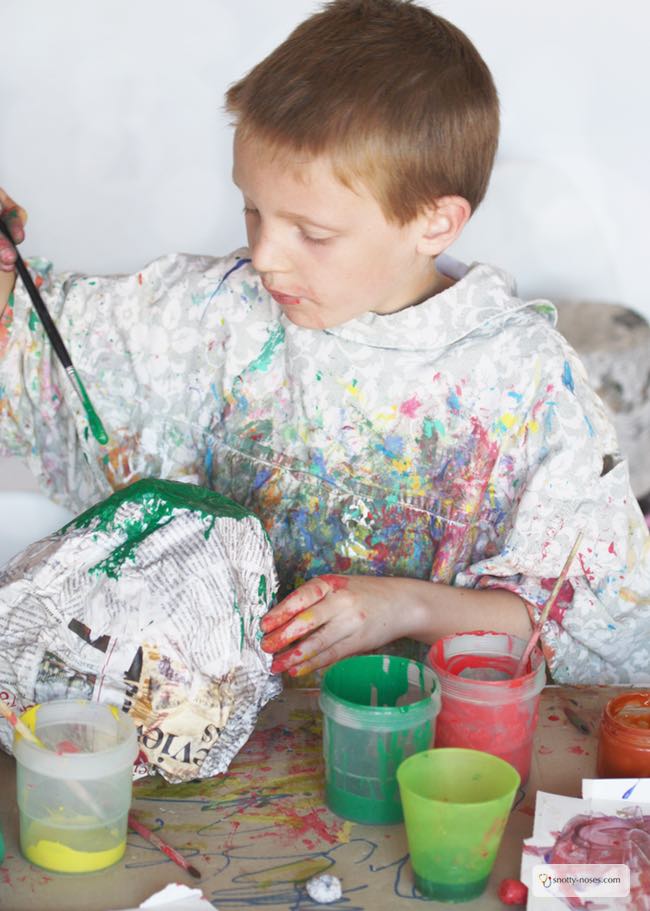 How to make paper mache Helmets
Blow up your balloon and tie a know in it.
Cover in paper mache. The easiest way to do this is with largish squares of newspaper. Dunk each square of newspaper in the wall paper paste, wipe off the excess paste and put it on the balloon.
You will need several layers of newspaper with no holes anywhere (other than at the bottom.)
Once it is all covered, allow it to dry. (This might take a couple of days.)
When it is dry, pop the balloon and cut the helmet to the desired shape. You can do just a simple helmet or you can cut out eyes and make a 'visor'. In the ones in the pictures, I cut out square eyes and then a 'fleur de Lis' from a some of the left over bits which we stuck on top. You could just do an arrow to keep it simple.
Paint. If you have metallic paint it will look super awesome.
Decorate with bits and pieces or as your child wants. Get creative!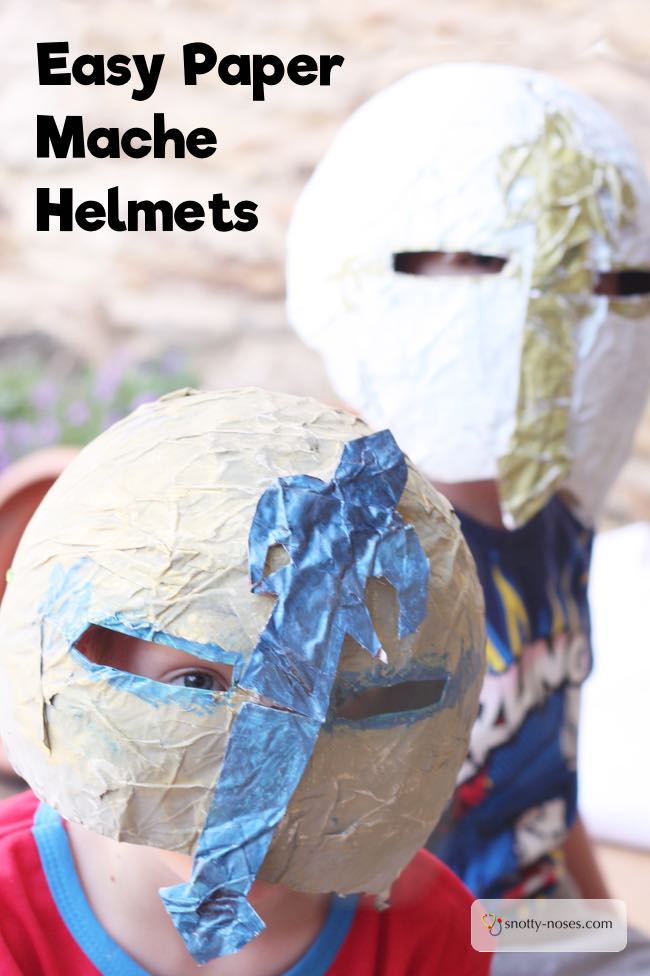 If your children aren't into knights, you could make any type of helmet or hat that you like. I once made an amazing big bird head (although it did need some chicken wire for support.) Again, sadly no photo, but let yours and your children's imagination run free!
Save