Valentine's Day is one of my favourite days of the year. I have to confess, I like to keep it low key. We don't do chocolates, candy or going out for expensive meals but I do love the idea of telling your partner and family that you love them and appreciate them.
It can be so easy to take our family for granted. It's so easy to forget to say "I love you". It's such a simple little thing but it can make such a big difference to their day.
I want my children to get into the habit of telling people, their friends and family that they love them, both in words and with gestures.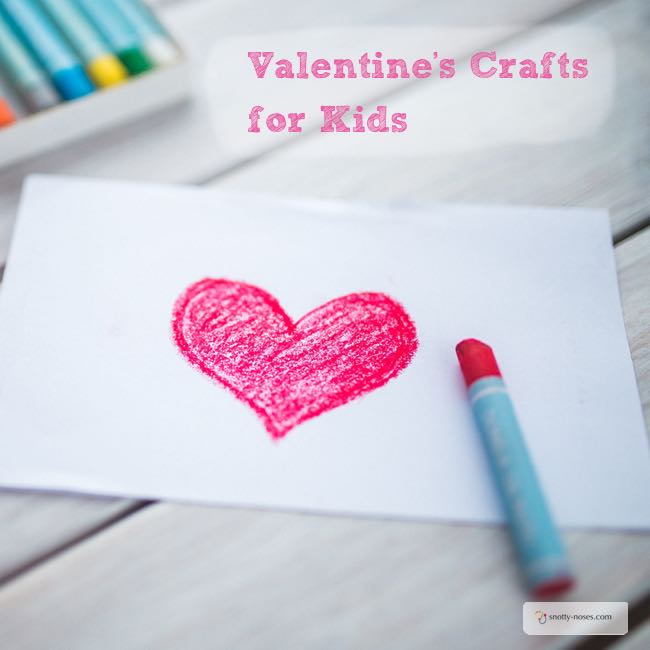 Here are some awesome, easy Valentine crafts that your kids can do to tell their family and friends that they are loved.
Heart Scribble Mug by Messy Little Monster (pictured bottom left)
Valentine's Chatter Box by In the Playroom
Duct Tape Roses by Red Ted Art (pictured middle right)
Heart Votives by Buggy and Buddy
Paper Heart Mobile by Buggy and Buddy
Heart Sun Catcher by Gift of Curiosity
Conversation Heart Photo Frame by Preschool Inspirations
I love Ewe Sheep Hand Print by Sugar Aunts
Spinning 3D Valentine's Card by Kiddy Charts
Jewelled Heart Sun Catchers by Kids Craft Room
I love you to pieces Valentine's Craft by Mom Inspired Life (pictured bottom right)
Rainbow Heart Suncatcher by Fire Flies and Mud Pies (pictured top left)
Play dough Heart Cup Cakes by Sun Shine and Hurricanes
Scrunched Tissue Valentines Heart by In the Play Room
Glitter Hearts by Mini Monets and Mommies
Valentine Heart Chocolate Play Dough by Pre K Pages
Paper Plate Love Bug by Arts Crackers
Valentine's Water Play by Pink Oatmeal (pictured top right)
Valetine's Day Flower by J Daniel 4s Mom
Valentine's Box Robot by B Inspired Mama