I am not great at muffins. They turn out hard and rubbery. They make better bouncy balls that cakes. Turns out, Galen my 7 year old son ROCKS on the muffin front. He made these one day and they were awesome. Light and fluffy. It's all in the "not mixing too much". (Clearly my lazy efforts to use a food processor don't work. They get too mixed.) These apple muffins are a great healthy snack that your kids can make as well as eat!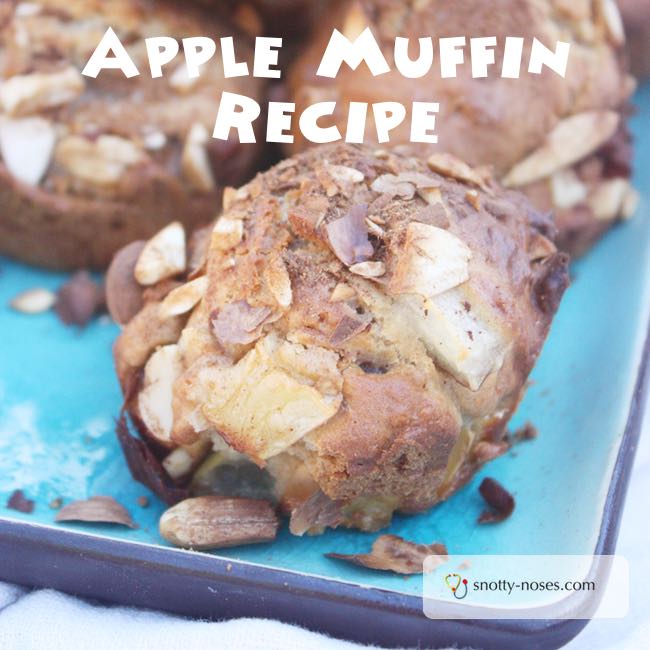 Muffins are a Healthy Snack
Snacks are one of the keys to healthy eating. If you know that your kids have been eating healthily all day, lots of fruit and vegetables, you won't be so worried about getting them to eat their peas at dinner time. In my eyes, even home cooked cake-y treats count as a treat BUT they are far far better for you than a shop bought cake or cookie. They have far less sugar and far more healthy fruit.
A great way to help our kids learn healthy eating habits.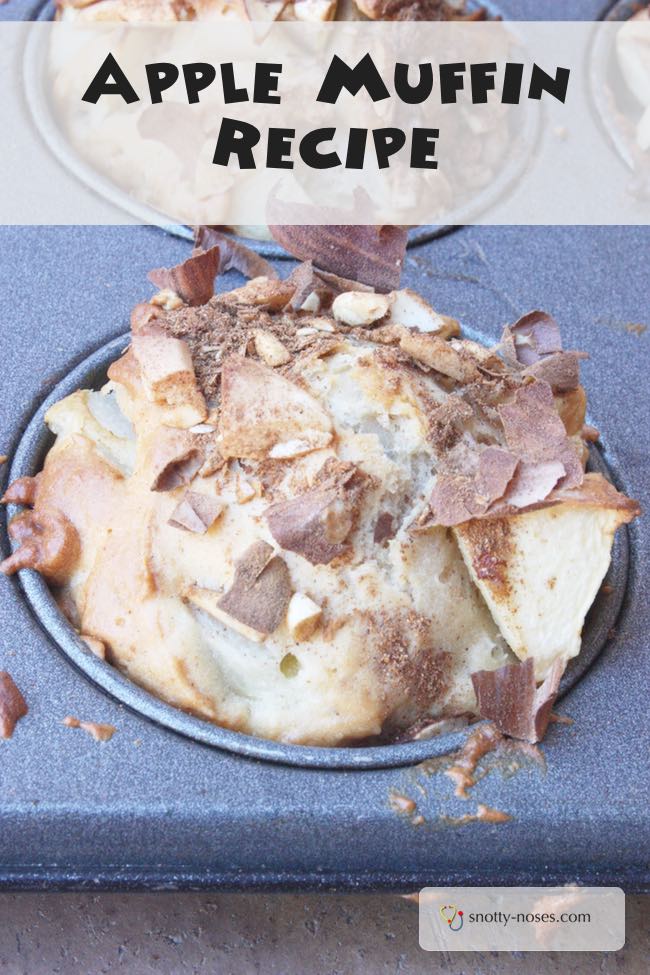 Ingredients of Apple Muffins
2 apples, chopped up
2 cups (250g) plain flour
2 teaspoons baking powder
2 teaspoons cinnamon
1/2 cup (100g) light brown sugar
1 tablespoon honey
1/2 cup (125 mls) greek yoghurt
1/2 cup (125 mls) olive oil or vegetable oil
2 eggs
1/2 cup (75g) almonds, chopped
A muffin tin
How to Make Apple Muffins
Preheat oven to 180°C/360°F
Line muffin tin with cases or oil them.
Put flour, baking powder and 1 teaspoon of cinnamon and half the almonds in one bowl.
In another bowl, whisk the sugar, honey, yoghurt, oil and eggs.
Fold the wet ingredients into the dry ingredients. (Don't over mix. Lumpy is great!)
Add the apple and mix.
Spoon into the muffin cases.
Mix the remaining nuts and cinnamon and sprinkle on the top.
Cook for 20 minutes until they have risen and look perfect.
So easy! How can I ever have gone wrong in the first place?
Galen is now the 'chef muffin man' in our house. I just need to buy some more tins so that he can make lots at once!
Free Healthy Eating for Children Video Course

If you'd like to know more about how to help your children eat a healthy diet, you can sign up for my free video course. It's a series of really short videos that are sent to you over a few days. Little bite size tips that you can start to implement straight away. You need to put your email in to sign up, and after the course, I'll continue to keep in touch with my weekly newsletter. You can unsubscribe whenever you like.