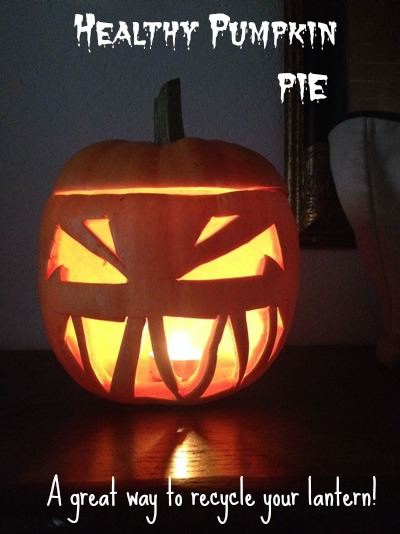 I love the rich colours that autumn brings. Reds and oranges in the trees and brown, dry leaves blowing around all over the place. And beautiful autumn fruit and vegetables too. Dark red apples, shiny brown chestnuts and bright orange pumpkin, butternut squash and sweet potato.
You can just roast pumpkin and sweet potato along with your potatoes when you do a roast. They make a lovely sweet accompaniment. But if you're looking to do something else that is quick and easy here are 2 super fast recipes:
Curried pumpkin (or butternut squash) and sweet potato soup.
Ingredients
An onion
2 tsp of curry powder
1/2 a large butternut squash (or pumpkin)
1 sweet potato
1 litre of hot water or stock
How to make curried pumpkin soup
I love a recipe that is so simple there isn't really enough to write about!
Fry up an onion with some curry powder. (I have some fantastic stuff that my mum bought back from India but whatever you normally use is fine.)
Add some pumpkin or squash and some sweet potato.
Let them all sweat for a bit.
Add the water or stock.
When the vegetable are soft, you can get out a whizzer and give them a whizz.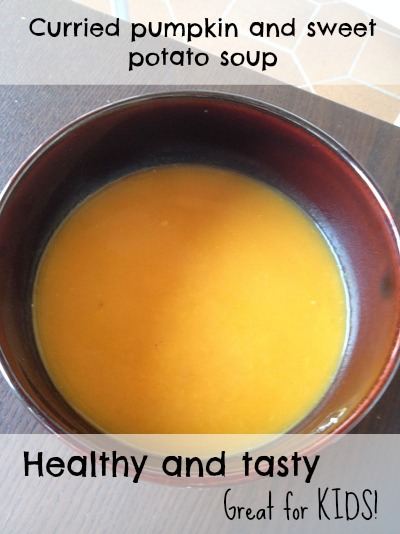 Super easy pumpkin pie.
Yum yum yum. This is my dad's famous pumpkin pie. He used to make it for us when we were young.
I'll presume you know how to make a pastry case, if not, you can buy ready made pastry or pastry cases as the supermarket. I use a 'rich' pastry with eggs and sugar for this pie. Blind bake it in the oven at 180C for 15 mins.
Ingredients
Pastry or pastry case for a 22cm case
pumpkin 500-700g
2 eggs
150 mls of cream or milk
1 tsp cinnamon
1 tsp nutmeg
2 desert spoons of sugar
How to make pumpkin pie
Blind bake your pastry for 20 mins.
Boil up the pumpkin with a bit of water, until it's soft.
Whizz it with a whizzer.
Add the eggs and cream or milk.
Add the spices and sugar.
Mix it up and add to the pastry case.
Put it in the oven for 40 mins at 180 degrees C.
I made far too much filling so baked some in a dish separately. (I reduced the quantities above .)
I thought it was lovely. Autumn yumminess. But I have to confess the kids weren't that keen, perhaps the taste of pumpkin was too strong in a pudding. Oh well, more for me!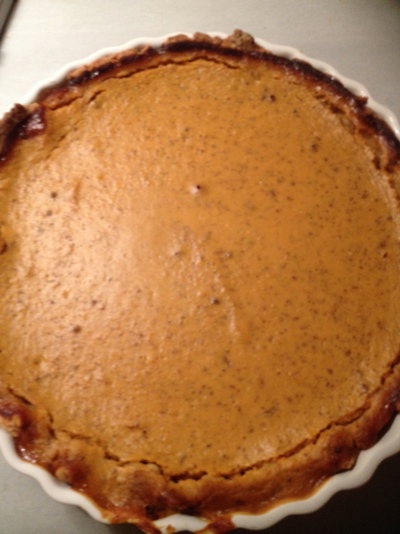 P.S. If you're worried about your child's diet, check out the Healthy Eating for Children Course. It's all about establishing healthy habits for life.