My sister was astounded when I turned up for Christmas breastfeeding six week old twins and a home made cake. I drank in the admiration, secretly knowing that this healthy clementine and almond cake practically makes itself. Cook your clementines the night before, whizz everything up and chuck it in the oven. I let my sister think I was supermom for a few days, a supermom who makes delicious homemade healthy snacks.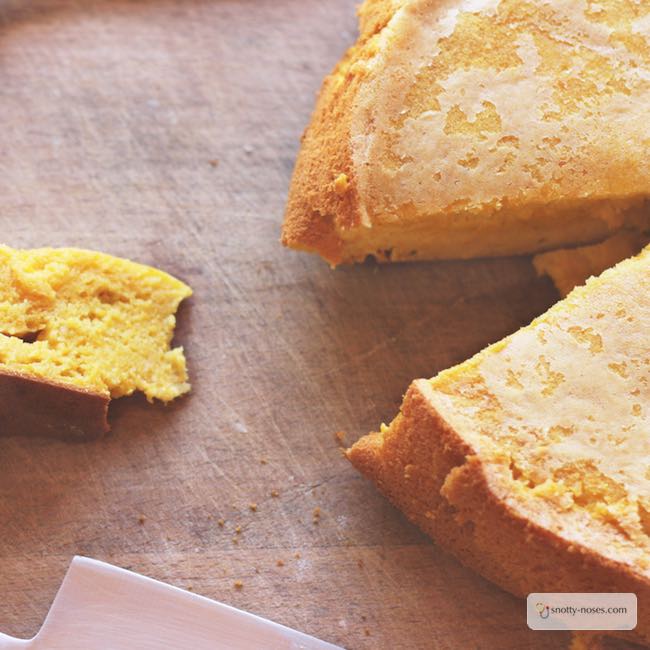 Cooking with Kids
Clementine cake is a great recipe to cook with kids. They can help crack eggs, measure things out and press the button on the food processor. Last time I made it with the boys, they complained when we'd finished "Is that it?" "Yep," I said triumphantly. "Now we can tidy up together!" (Who am I kidding?).
We managed to eat the cake before I'd managed to take a photo of it, so I had to make it all over again. Shame! But with no butter and mostly fruit, I think we can count this one as one of our five a day rather than 'cake'.
Ingredients of Clementine Cake
600g (21 oz) clementines
300 mls (0.6 pints or 1.2 cups) water
400 g (14 oz or 3 cups) ground almonds (or 200g flour and 200g almonds)
6 eggs
100g (3 1/2 oz or 1/2 cup) sugar
1 tsp baking powder
How to Make Clementine Cake
Cook the clementines in the water on the hob for 2 hours. I normally do this the night before I'm going to make the cake. 
Preheat oven to 190 °C (370 °F)
When the clementines have cooled down, take out the pips and the stalks.
Put all the ingredients in the food processor.
Whizz.
Put in a cake tin.
Bake for 40 minutes.
My sister frequently told the story of how amazed she was with my "tiny babies and baking" skills. Until I gave her the recipe for this amazing clemetine cake. I haven't heard her mention is since.