Whether you call them chickpeas or garbanzo beans, the key ingredient in hummus is healthy.  That's why I love making easy hummus recipes I can share with my family--giving them just one more reason to eat healthy food with every meal and snack.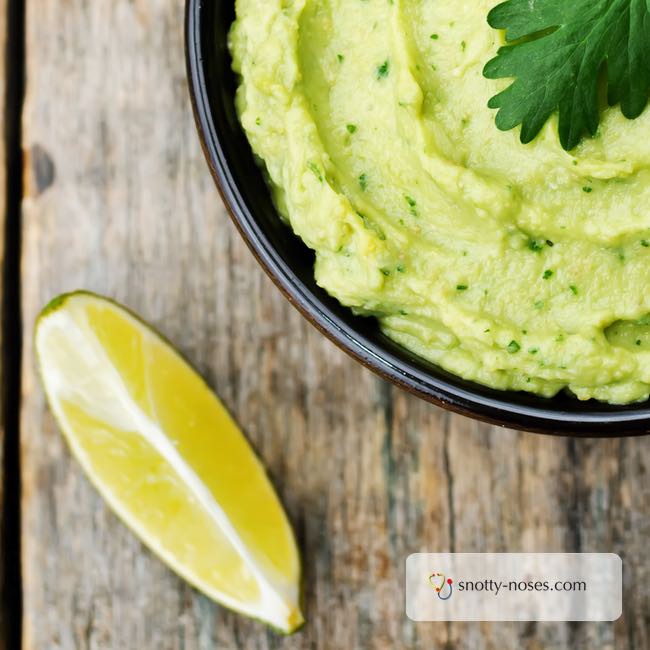 I have a few favourite hummus recipes, like Sweet Potato Hummus, Edamame Hummus and Spicy Indian Hummus. Since I love getting creative in the kitchen, it was only natural to mix things up just a little bit.  Hence--Avocado Hummus, a delightful twist on two household favourites--hummus and guacamole.
Healthy Hummus for You and the Kids
Kids love food that can be dipped. Or put on a stick. And while we're not putting these pepper slices on a kabob (although we certainly could), dipping a sweet bell pepper slice into a healthy-for-you dip is a win all around.
Quick Healthy Recipes
Your time is important, but so is your health. Easy hummus recipes can be whipped up in 5 minutes flat, leaving you with extra time to enjoy your creation and more time to get everything else on your list done.
Avocado Hummus Dip Recipe
This healthy snack food is naturally full of protein, vegan and gluten-free.
Avocado Hummus Dip Served with Bell Pepper Slices
Ingredients for Avocado Hummus Recipe
• 1 (14.5) ounce can garbanzo/chickpeas
• 2 avocados
• 1½ teaspoon black pepper
• ½ teaspoon garlic powder
• Serve with: sliced bell peppers and/or flat bread.
How to Make Avocado Hummus
1. Add can of garbanzo/chickpeas with liquid to food processor or blender. Process until smooth consistency. Add in remaining ingredients and process again until ingredients are well incorporated and smooth.
Jessica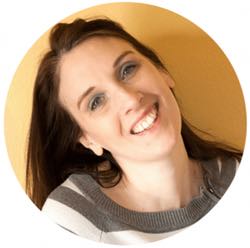 Jessica McCoy is the publisher of All She Cooks, which is all about food, life and style.  While she's not slipping off to Mardi Gras on the spur of the moment anymore, this mom of two teenagers loves to travel. Jessica is also a contributor to Parade Magazine's Community Table and the just released cookbook Peeps-a-Licious. You can follower her on Instagram, Facebook, Pinterest and Twitter, where she shares regularly.