These quick and easy banana oat cookies are one of my favourite healthy snacks for kids. They contain no added sugar so are suitable for anyone on a sugar free diet, including children under one who are not recommended to have refined sugar.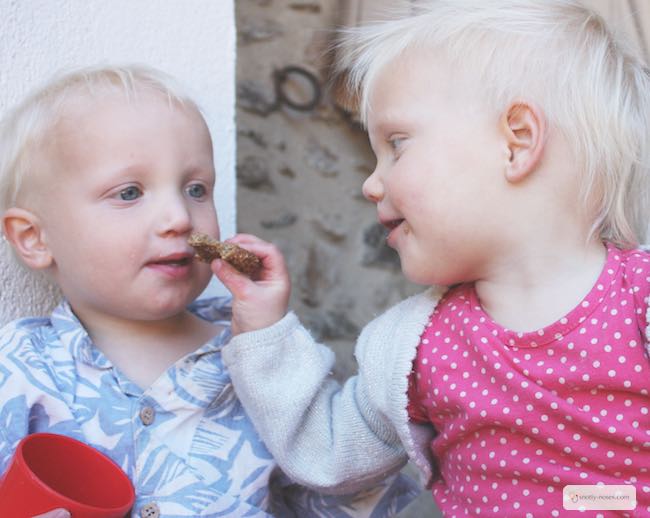 They are so easy to make that they practically make themselves. Plus they are a great way to use up over ripe bananas. You can experiment and put different fruit puree in if you like.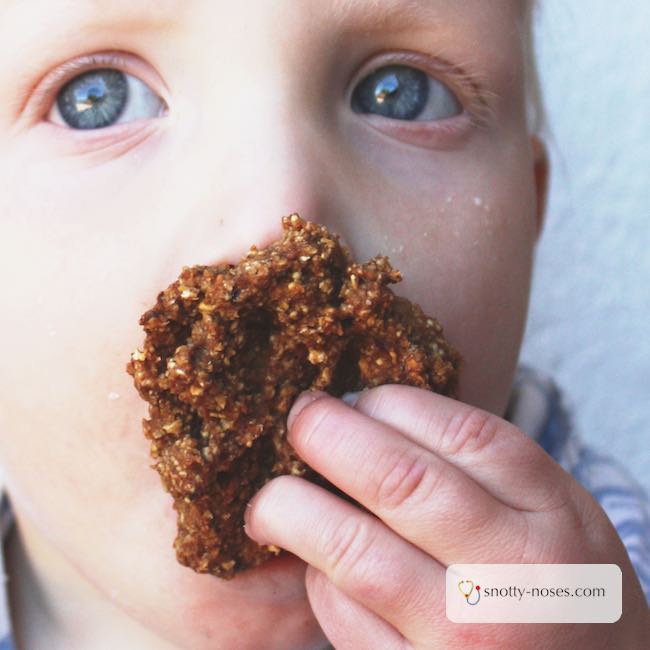 Ingredients of Banana Oat Cookies:
How to Make Banana Oat Cookies
Whizz the oats and banana together in a food processor until you have a  sticky, gloopy mess. 
Blob onto a baking tray, a teaspoon at a time. 
Flatten them out a bit.
Place in oven for 30 minutes at 180 degree C/ 350 F. A little warmer if you want them drier and more 'biscuity'.
Then out they pop,  ready to eat. They have a sort of rubbery texture, not exactly like your average hobnob but we're going for something different here. My husband complained they weren't enough like a bakewell tart. No and oranges aren't much like apples either.
You can always add other bits and pieces if you want a bit of variety. How about raisins, nuts or other dried fruit?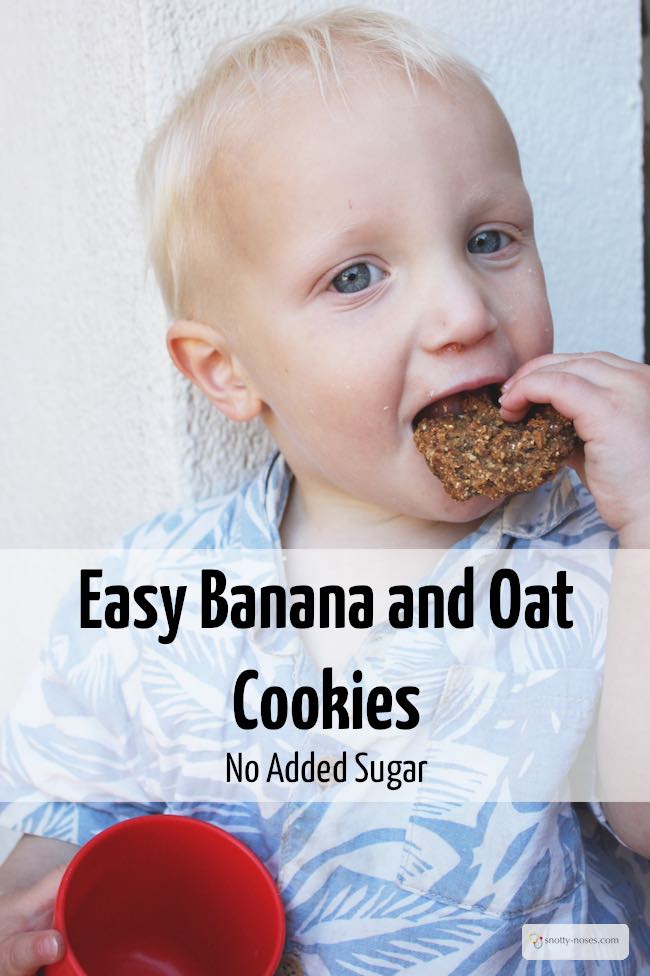 I like them. The babies like them. Dante likes them. Galen doesn't. He has an aversion to bananas. What can I say? Interestingly Sebastian won't eat a raw banana either but he's happy with these (presumably until he gets old enough to know that they actually contain banana.)
So there you have it. Quick. Easy. Healthy. A great way to use up those lingering bananas. You can keep them for a few days too. Although I don't really get the chance around here.
How to Feed Your Toddler A Healthy Diet

If you're struggling to feed your toddler a healthy diet, I have a great guide that you can have for free. Simply enter your email address (which will sign you up to my newsletter). You'll receive your guide plus you get weekly tips from me to help encourage you. If you ever want to unsubscribe, there is a link in every email.