These Apple and Coconut Cookies (or Macaroons as we call them) are sublime. Soft and chewy. A hint of summer, a twist of the Caribbean. Plus they're super easy to make. An easy healthy snack for kids.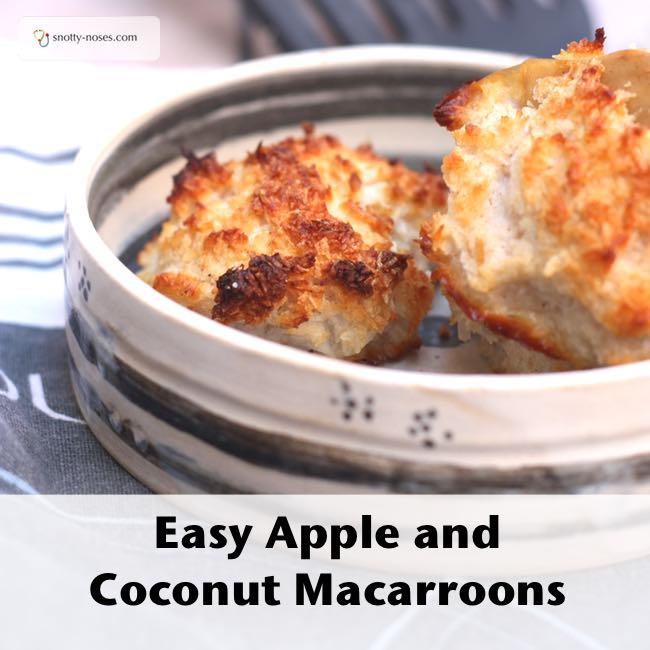 Healthy Coconut and Apple Cookies
These macaroons have very little added sugar (just a teaspoon to help the egg whites stay fluffy.) Of course there is naturally occurring sugar in both the apples and the coconut. Plus the added bonus of fibre and other great nutrients.
Personally I like coconut macaroons to be moist rather than dry. The apple sauce in these makes them moist and chewy. Just perfect.
I often have cooked apples in the fridge, but if not, it only takes a few minutes to cook them up.
Ingredients of Apple and Coconut Cookies
3 egg whites
1 teaspoon of sugar
3 apples
250 g desiccated coconut
1 teaspoon of cinnamon
Apple and Coconut Cookies Method
Chop the apples and cook with the cinnamon in a little water for 10 minutes.
Whisk the egg whites with the sugar.
Fold in the coconut and the cooked apple.
Use a desert spoon to put them onto a greased baking tray.
Cook in the oven at 170 C or 340 F for half an hour.
I am so lazy that I use a silicon baking tray so that I don't have to grease the tray. Amazon UK or Amazon.com (affiliate link).
We love these little macaroons as a healthy treat. I hope you enjoy them too.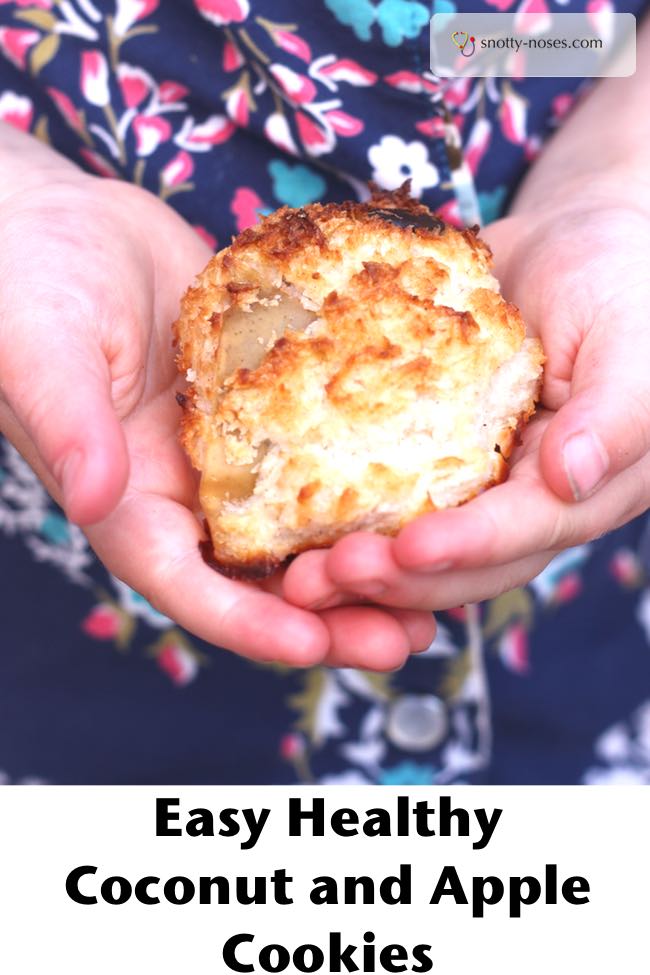 Looking for more recipes?
YUM! Is a collection of healthy recipes from 17 busy mothers. Our favourite, easy healthy dinners that our kids love. Grab your copy now.