Dear Twins,
I feel I owe you an apology.
I know your life can seem tough at times, I'm sorry about that. I'm not a perfect parent. Parenting is such a difficult job. Except this time, it was sort of out of my control. You see, I'm sorry about your twin.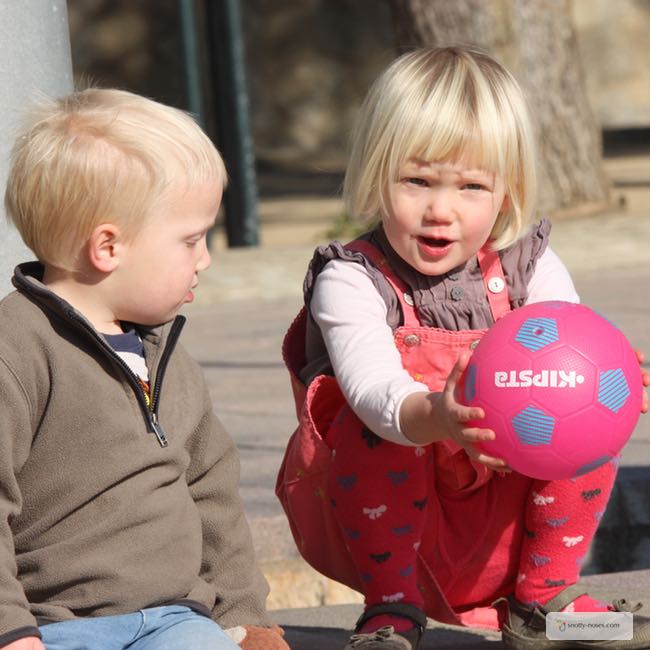 Ever since you existed, you've had to share, well pretty much everything with someone else.
I'm sorry that you didn't get all that special baby attention, just me and you, for weeks on end. It was always, me, you and your twin.
I'm sorry that then and now, you don't get all my undivided attention. I didn't spend hours watching you sleep like I did your older brothers. I was too busy with your twin.
It started before you were born, it continued when you were a baby and now that you are toddlers, it's especially tough for both of you.
I'm sorry that there is ALWAYS someone else to fight with, someone else who wants the EXACT toy that you have.
I'm sorry that there is someone to scream louder and stronger than you.
I'm sorry that I can't spend all my time with you, by yourself. Just me and you.
I'm sorry that I only have one "wap" for you to sit on. And one pair of arms to hold you with.
I'm sorry that you don't get to get cuddles ALL BY YOURSELF all the time. That you often have to share them with someone else.
I'm sorry that sharing is something that will always be part of your childhood.
But you know what? I know that it's really tough, always having a shadow when sometimes you want to play by yourself or spend time with your parents by yourself. But that shadow is your best friend. Your friend for life.
You have shared and will share so much together. No one and nothing can break that bond.
It is tough now. But you are amazingly blessed to have a sibling to share all those good and bad moments, all those memories. All that love.
You may not get as many 'alone cuddles' with your parents. But your parents' arms are big enough for two children. In fact, they're big enough for four.
As you grow older, it will become easier for you to know your boundaries and how to play kindly together. How to share your toys and your time with your parents.
There is only one thing better than an alone cuddle with mummy or daddy. And that's a cuddle with your mummy, daddy and twin…and an older brother or two.
A cuddle with your whole family.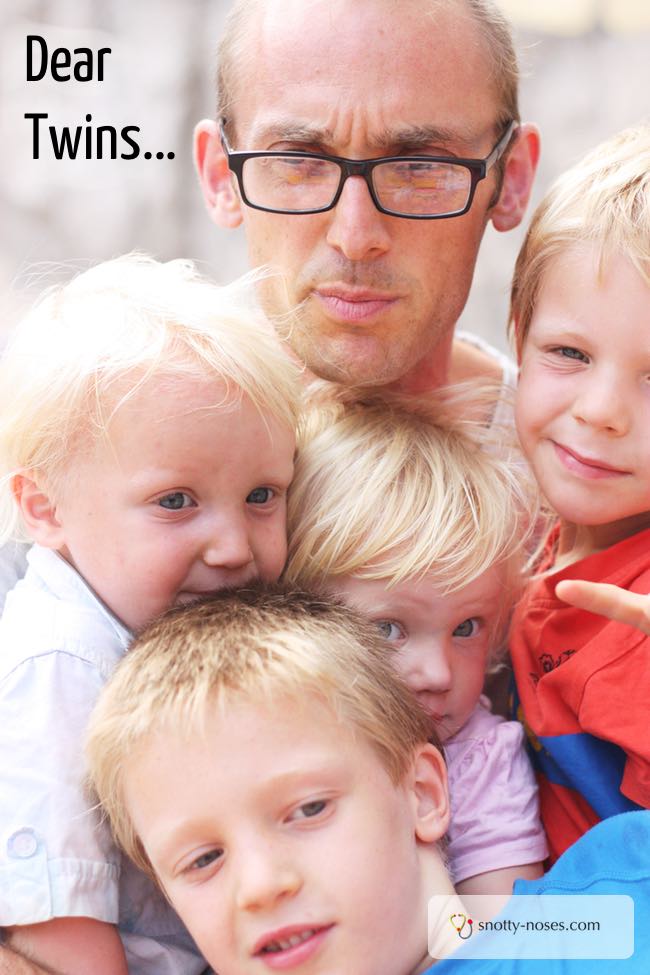 I love you both with all my heart,
Mummy
P.S. I say it was out of my control, but I did know that twins run in the family!