"Why would you want edible paint?" I wondered as I watched my older two children happily splash their colours over the paper. Red, blue and green spots flying everywhere. My toddler twins decide they want to join in. Before I know it, my daughter picks up a paint brush dripping with green paint and decides to see what it tastes like. She rams the whole lot into her delicate little mouth, turning herself into a mini incredible hulk. Oh, so that's why taste-safe toddler paint is a good idea!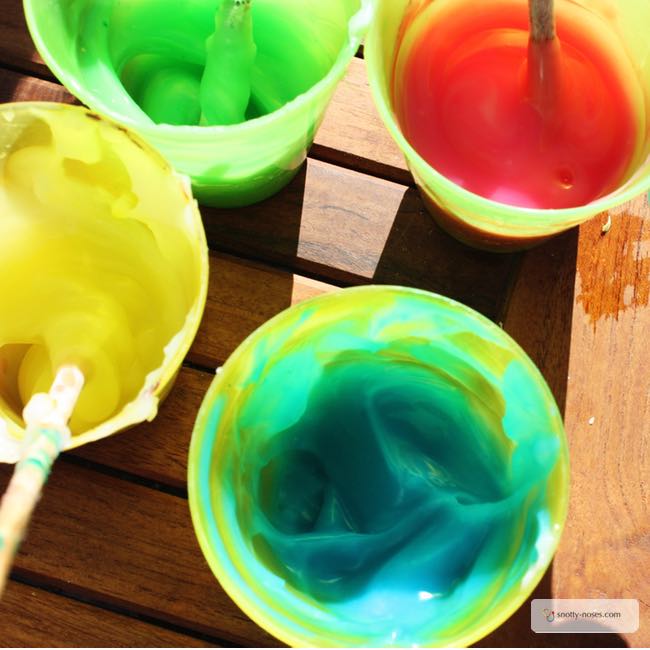 Ingredients for Edible Paint
Corn Flour
Water
Food dye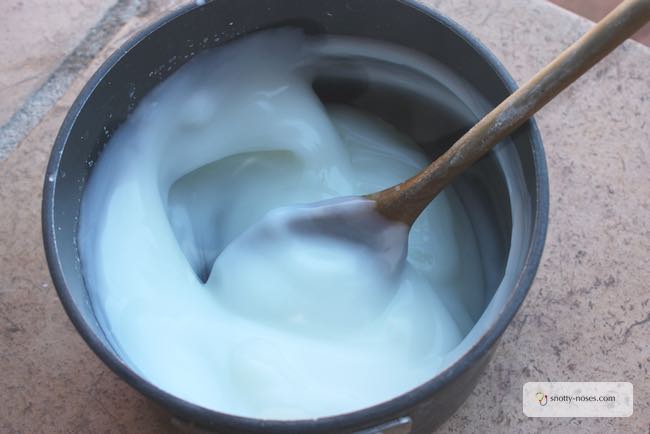 How to Make Edible Paint
Put 1 cup corn flour in a pan.
Add 2 cups of water.
Stir it until it boils and thickens. It will go gloupy and gacky.
Allow to cool.
Add food colouring.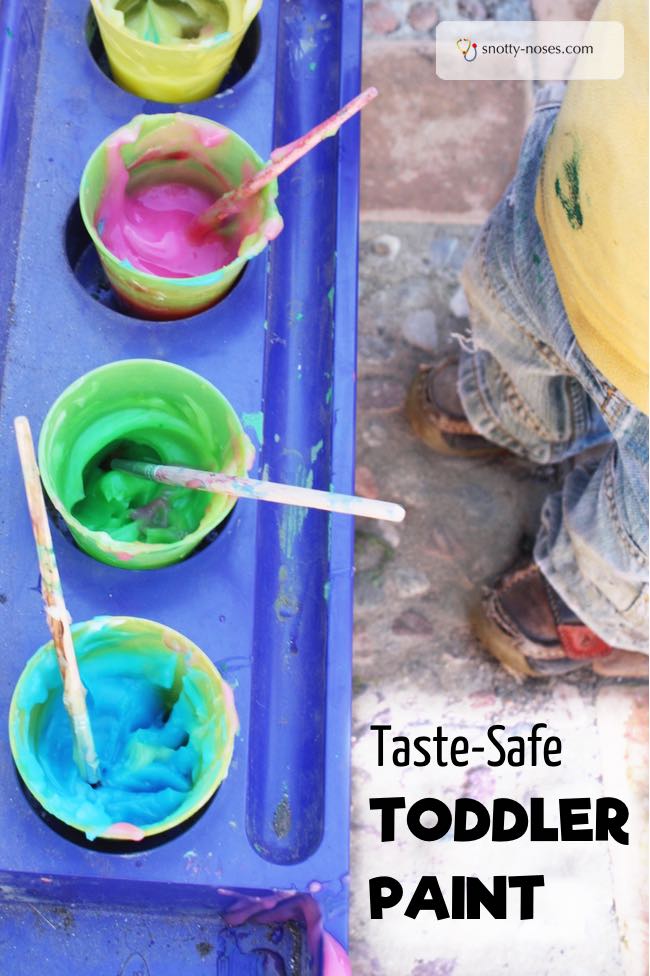 Slime or Corn Flour Paint
This gloupy stuff is a great activity for different age groups. The babies enjoyed painting with it. At first they used paint brushes and then moved onto fingers.
At which point we realised that it makes a great, icky, sticky gacky slime. Squelchy and skwerchy.
What a great way to explore texture as well as colour.
Taste Safe Paint is not for Eating
The idea isn't that your toddlers sit and spoon the paint into their mouth. It's not very tasty. The idea is that children who are constantly putting things into their mouths can enjoy painting without their parents worrying that they are going to poison themselves with toxic paints. Corn flour isn't very appetising but if you eat it, you won't come to any harm.
The paint isn't like normal liquid paint, it's more sticky.
Toddler Have a Short Attention Span
The toddlers didn't play with it for very long. As normal, something more interesting caught their eye after a few minutes.
The taste-safe toddler paint was a great activity that everyone enjoyed.