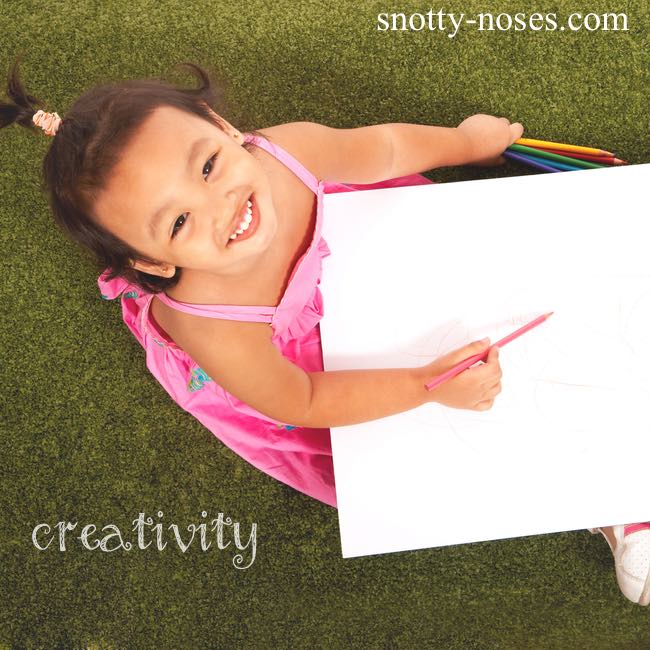 Creativity is the use of the imagination or original ideas to make or create something. We all have creative ideas, we just have to listen to them. It's really important to nurture your children's creativity and encourage them to enjoy creative play. It's a great way to play and learn.
There are lots of ways that you can encourage creative play but one of our favourites is 'making' and 'inventing' things.
I have a confession to make. I like to recycle and collect things. Luckily for me, our garage is a bit useless in terms of storing cars (the street is too narrow to get it in and out.) It is however, perfect for storing things.
We used to have a 'doing box'. Now we have a 'doing garage'.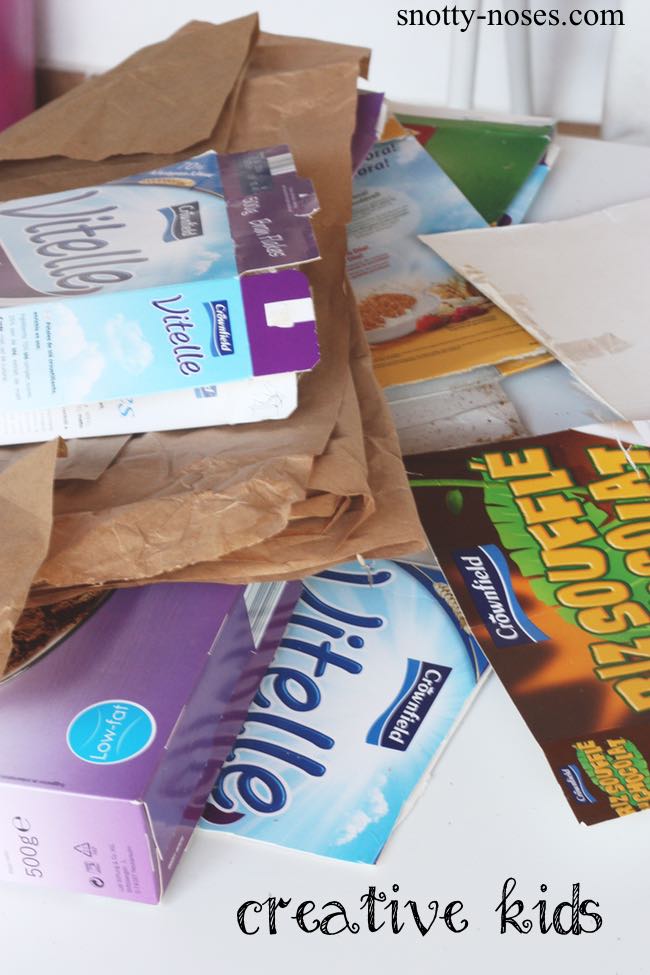 Free things to Nurture Creative Play
Cereal packets
Packing boxes and paper (thank you amazon!)
Yoghurt Pots
Corks
Tops
Plastic Bottles
Toilet Tube Inners
Old wrapping paper
Old buttons
Old Paper
Old Cards
Old Magazines
Anything that is shiny or glittery
Old clothes
Homemade water colours (from old felt tips)
Old wooden crates from the market to store it all in.
Not Free things to Nurture Creative Play
Scissors
Glue
Sellotape
Paint
Paper
Google eyes
Craft Foam
Things that are shiny or glittery that you have to pay for. (I used to make cards and have lots of little bits that I hoard away and reluctantly share with the kids.)
Some cheap shelves from IKEA to put all the wooden crates in.
How to Nurture Creative Play
We have lots of creative play and 'doing' and 'making' books that the kids like to explore for inspirations. They pick something and decide to make it. Often they need help but they enjoy the making bit.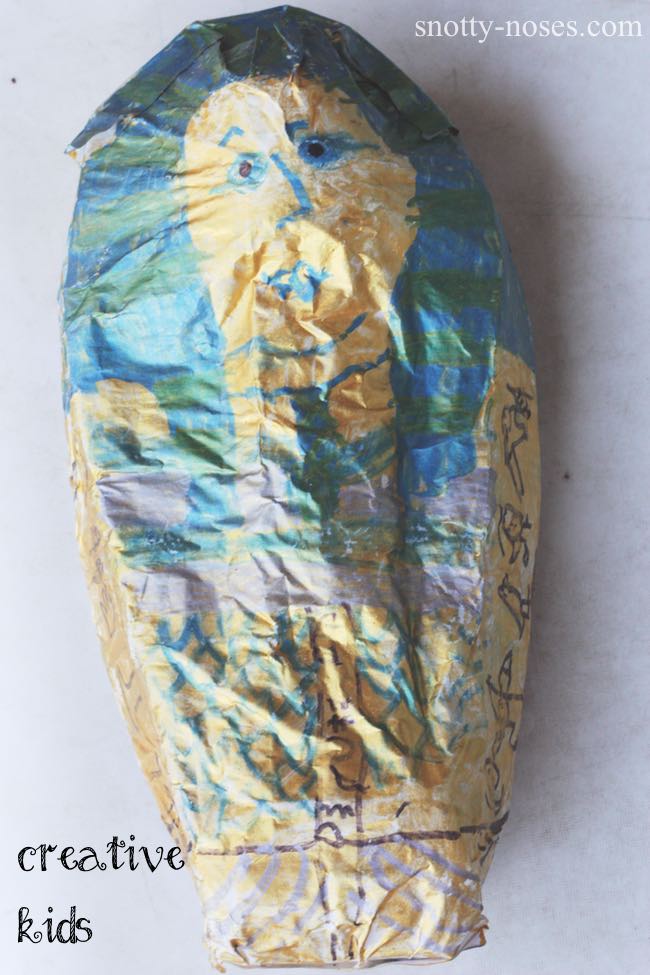 Sometimes they just go it alone and decide that they want to make a 'castle' or a 'rocket' or a 'boat'. They will spend hours happily sticking and cutting and sticking some more. (I'm really mean and give them free reign of the free things and limit the not free things. After all, money doesn't grow on trees!)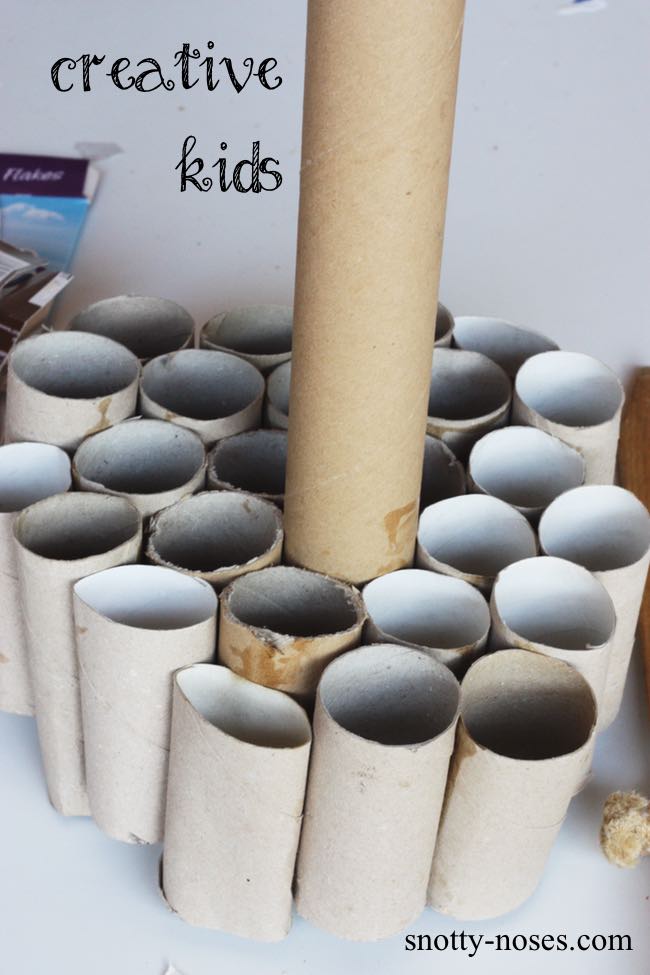 Creativity in Doing
At the end, they may have something that looks awesome (especially if we've followed some instructions.) More often than not it looks like a cut up piece of paper or cardboard. But that's ok. You need to enter your imagination to see the castle or the boat. To them it's a work of art.
It's not the end product that is important. Don't judge your children's creations by the latest pinterest work! It's the creating, doing, enjoying that's important.
Let them just get on with and you will allow their creative minds to flourish. They will be learning and playing. What more can we ask for as parents?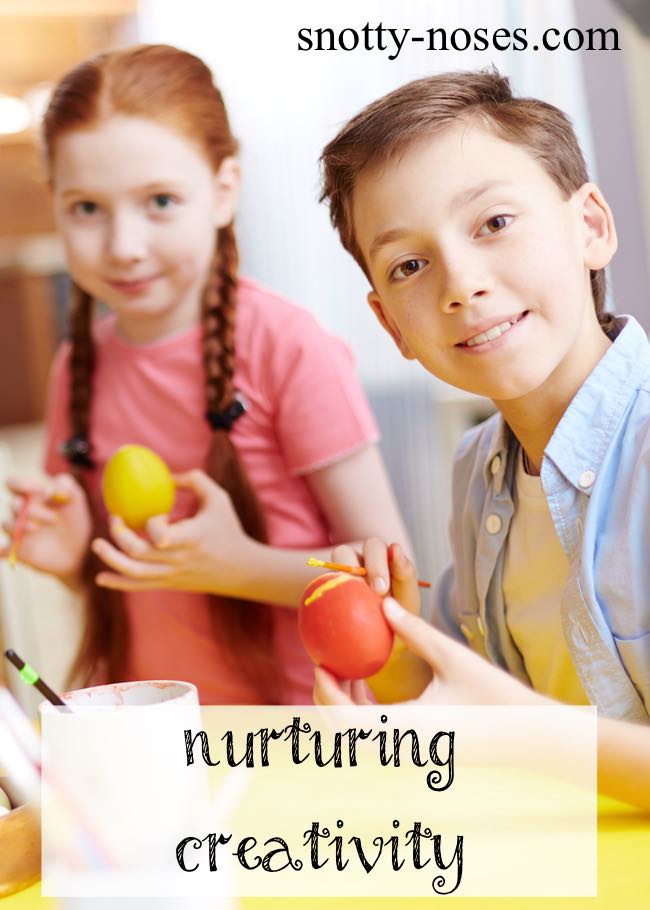 Affiliate links.
Here are some things to help you spark some creative play. These are the things that we love and use all the time.
UK
Melissa and Doug Easel is great as it has a chalk board on one side and painting on the other. Ours lives in our outside play area (under the roof).
Glue. It's difficult to find here so order this big bottle of PVA glue. We love it.
Books:
Recycling Things to Make and Do
Things for Boys to Make and Do (the one with the mummy in it. The sarcophagus has a mummy in it too.)
Things for Girls to Make and Do
USA
Books:
Recycling Things to Make and Do
Things for Boys to Make and Do
Things for Girls to Make and Do