Soups are one of my favourite healthy lunches. They are a great way to add vegetables to your kids diet without hiding them. They are also quick and easy to make. Perfect for busy parents. This turnip and red lentil soup is awesome.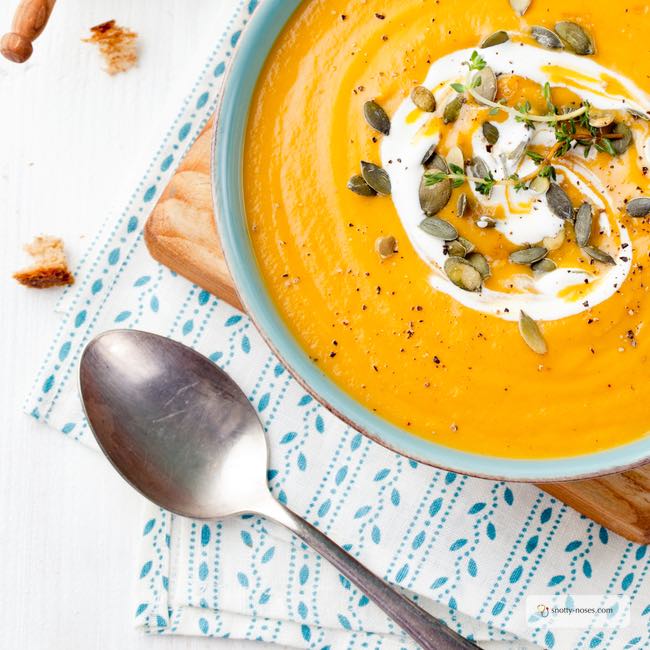 Red lentils are hugely under used by most people (me included). Which is a shame, as they're good for you. In fact, most babies and young children love them as they have a sweet delicious taste.
This great soup has little kick thanks to the turnips. It is inspired by those great folks at New Covent Garden's A Soup for Every Day or if you're from the USA. (affiliate link. It's an awesome book, I highly recommend it.)
Presenting New Foods to Children
If this it is the first time your children have tried this turnip and red lentil soup, give them a really really small bit and don't expect them to try it.
Trying new foods is a scary business and if you feel pressured, you're less likely to give it a go.
Let them spit it out if they don't like it.
All of my children tried it although Sebastian who is 2, took a bit of time to get used to the idea of something different. I just left his bowl there while he ate something else. Eventually he plucked up enough courage to give it a go.
Remember it takes time to get used to something new.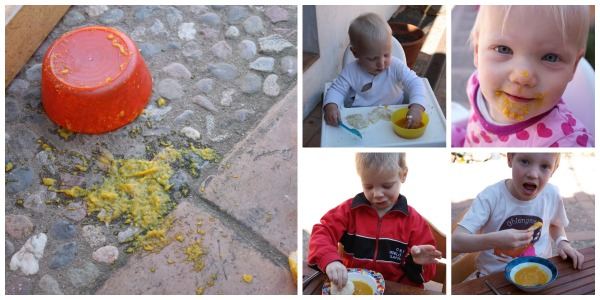 Spicy Turnip and Red Lentil Soup Ingredients
A glug of olive oil
1 large onion
2 cloves of garlic, crushed
1 teaspoon turmeric
1/2 teaspoon chilli powder
1/2 teaspoon ground ginger
120g red lentils
750mls hot water
3 small turnips, peeled and chopped
2 carrots, peeled and chopped
3 large tomatoes (skinned and chopped if you can be bothered, which generally I can't.)
How to make Turnip and Red Lentil Soup...Easy Peasy
Cook the onions in the oil until soft.
Add the garlic, turmeric, chilli and ginger and cook for 2 mins.
Add all the rest of the ingredients and simmer for 20 mins.
When the lentils and vegetables are cooked, blend with a hand blender.
I hope you enjoy this healthy and easy soups. It's one of my favourites.