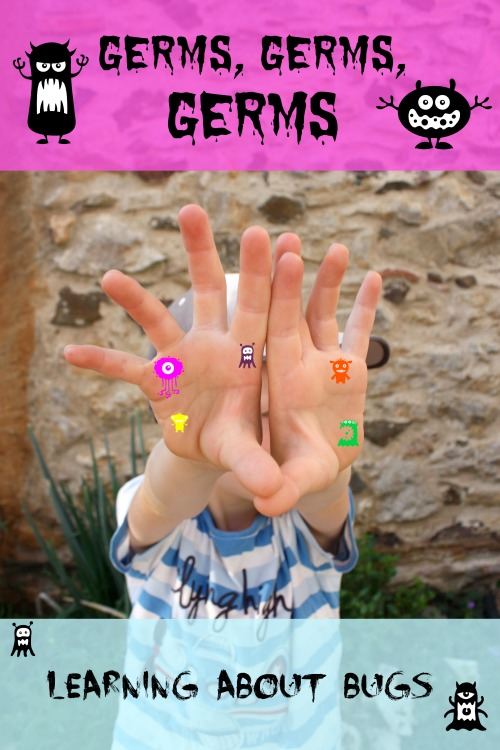 I'm SO excited that my copy of 101 Activities for Kids has FINALLY arrived. (One of the few downsides of living so far from the 'modern' world, ahem, in Spain, is that post from other countries arrives by snail mail.) If you'd like to buy it, you can get it on amazon UK or USA (affiliates).
If you're worried about feeling bored this summer then this book is for you. Packed, crammed, exploding with fabulous ideas to keep those boredom monsters from knocking at the door.
The kids (having the strange notion that the book was for them) proceeded to pour over it. "That one!" "No, that one!" WHICH of the great activities should we do first?
They had a quick go at hydrofoils whilst I prepared dinner.
"Right, kids, dinner time," I called. "Have you washed your hands?" "Yes," they cried enthusiastically.
"Are you SURE?" (that give away absence of the tap being turned on….)
Galen ran to turn on the tap. "Yes!"…
Hmm, but have you actually put your hands under the water, washed them with soap and dried them? I think not!
I don't know HOW MANY times I've explained about germs. I remember when Galen was little, him examining his hands closely and saying "You're wrong mummy, there aren't any germs on my hands."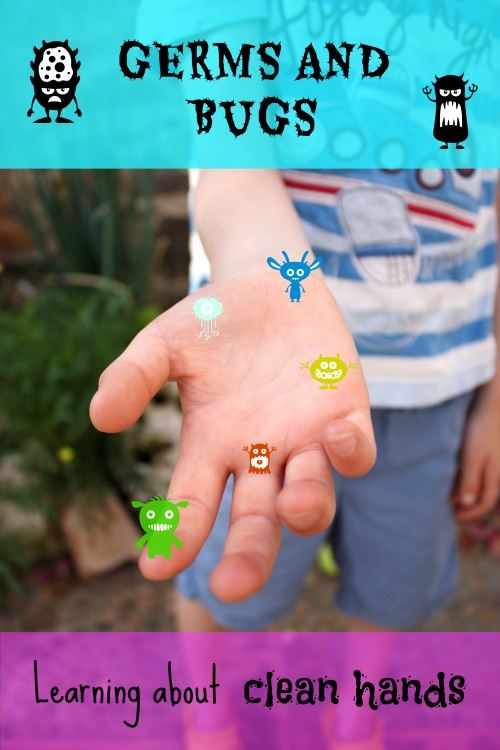 Since then, we've been through the story many times…they're very small, so small you can't see them. You have to wash your hands after using the toilet and before eating…otherwise you can get sick. Time and time again.
So thank you, Kids Activity Blog to the rescue! A great way to learn about germs.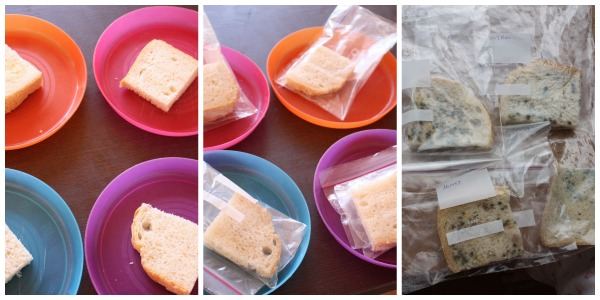 Take some slices of bread, lightly spray them with water. Next find some mucky hands (not difficult around here.) I suggested touching the toilet but they weren't keen. (Something must be sinking in!) We touched our dirty hands to the bread and put the bread in a freezer bag.
Now wash those mucky hands and dry them nicely. Touch sparkling clean hands to a slice of bread and put it in a freezer bag.
Make sure you label the bags. We did one bag as a 'control' and an extra with honey (which I thought would make the mould grow more but it didn't really.)
Wait a few days…
Have a look at the now manky, mouldy bag of bread. And guess what? Yep, you got it…the 'dirty hands' are more mouldy than the 'clean hands. A great visual demonstration that even though we can't always see dirt and bugs on our hands it can still be there. So we need to wash them to stop the bugs growing and making us sick.
Motto? Make sure you wash your hands before you eat and after using the toilet. And when snotty noses are about, after you blow your nose!
Now I'm off to find another awesome activity from my super new book…people sticks? tin can drums? human knot? (I used to LOVE playing that at school.) So much to do, so little time. We really won't be getting bored this summer. Thank you KAB, 101 Activities for Kids rocks! You can get it at amazon UK or USA (affiliates).
If you want to stay in touch, please feel free to sign up to my newsletter.