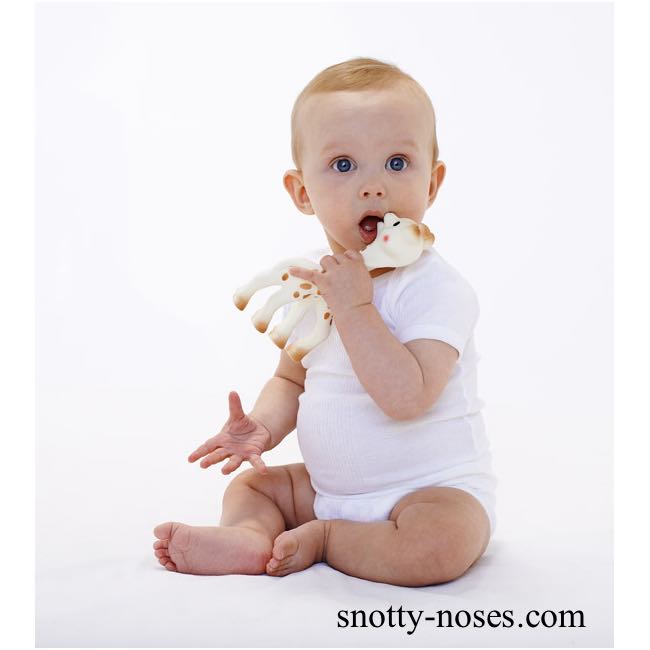 When babies teeth, it can be really difficult for everyone. Teething can be really painful. Grumpy baby equals grumpy parent. It can make looking after your baby a tough job. Or at least tougher than normal.
There are many things that you can do to help relieve your baby's teething but one of the most popular toys these days in Sophie la Girafe.

A few months ago, I received an email from Sophie la Girafe asking me if I'd do a short video to explain how Sophie stimulates the 5 senses. (OK, not actually from Sophie herself but you know what I mean.) I was honoured and excited. My babies LOVE Sophie and I knew I wouldn't have any problems extolling her virtues.
Sophie is traditionally made with natural Latex
As part of my trip, I got to look around the small, family run factory in Vulli, France. The natural latex is poured into a Sophie mould and then painted by hand (which is why you may notice that each one is slightly different.)
Sophie Appeals to all 5 Senses
The good folks at Vulli used to make lots of other animals like Sophie but Sophie's lights always shone the brightest. They did some tests to find out why and discovered it's because she appeals to all five sense.
Sight she has vivid black eyes and a long neck. Babies like bright colours and geographical shapes.
Touch she is soft to touch as she's made out of latex. She's also good to chew.
Sound she has a familiar squeak that babies love.
Taste she's fine to put in your mouth as natural latex isn't toxic.
Smell she smells of natural latex.
Check out the video I made to learn more about Sophie la Girafe.
Babies love Sophie
I know my twins and niece all loved their Sophie toys and it appears that they aren't alone.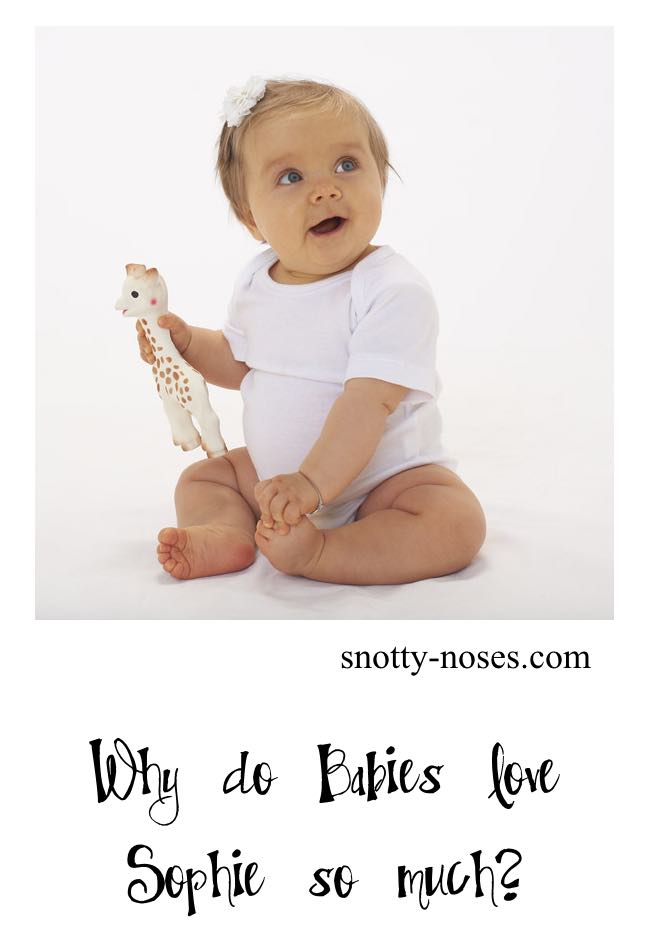 Buy your Sophie
You can get your Sophie Giraffe or Sophie Teether from amazon.co.uk via these affiliate links. (Or from the USA Sophie the Giraffe or Sophie Teether).
See Also: Teething