It's bedtime. I close the book and tell the twins that we're going to go and say good night to their older brothers. It's our routine. We all give each other good night kisses. Sebastian jumps on his "motor bike" which is parked neatly by his farm animals. He scoots next door and parks his bike next to the castle. In it's parking spot. The bike is singing "the wheels on the bike". It's not really his bike, it was given to his older brother for HIS first birthday, over 6 years ago. That really is a gift that has stood the test of time.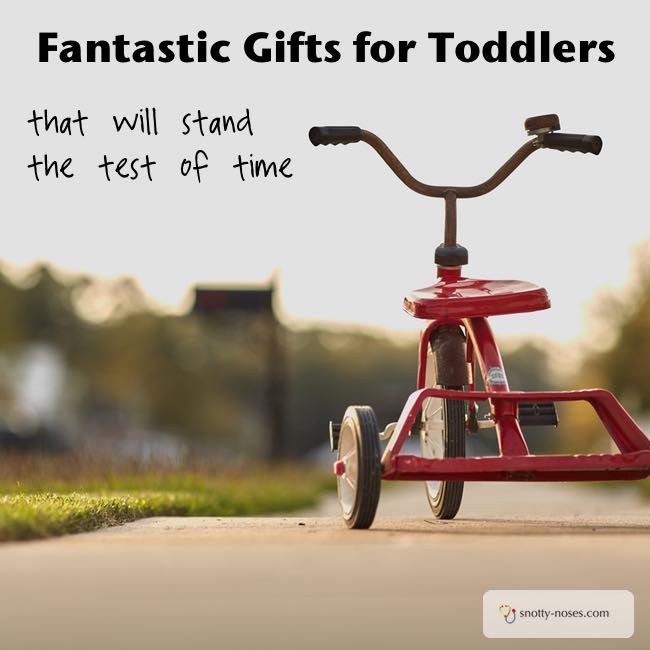 I always spend time choosing gifts for my children. They are lucky enough to have generous grandparents who want to buy them something that they will play with but that won't fall apart in a few months, or even days if you're unlucky. It does take time to decide but it's worth it. Most of the gifts that we have been given have been played with over and over again and are still going.
Here are a few of our favourite gifts that are durable, get loads of play and are educational as well. That is what I call value for money! (Please note, if the brand that we have isn't available, I've chosen the closest I can find.)
This post contains affiliate links.
VTEC Grow and Ride Bike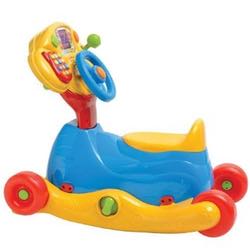 This is THE bike that Sebastian loves. It is great for young children as well as older ones. The young ones scoot around on it. The older ones like do the number game. "Press 3!"
Buy from Amazon UK VTech Grow and Go Ride-on or Amazon US
Mini Trampoline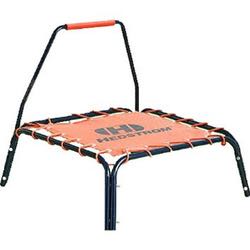 My children never seem to tire of jumping. This is the perfect gift for energetic children. Ours lives outside during the summer and inside in the winter months. (The handle comes off if you want to store it.) All of my children (now aged 3-7) love this trampoline.
Buy from Amazon UK Hedstrom Junior Trampoline or Amazon US
Little Tikes SeeSaw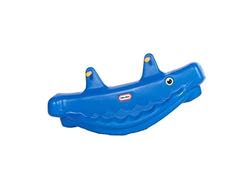 If you have more than one child this is a perfect gift to share. You can use it with just one person in the middle but it's more fun with more people.
Buy from Amazon UK Little Tikes Whale Teeter Totter - Blue or Amazon US
Little Tikes Rocking Horse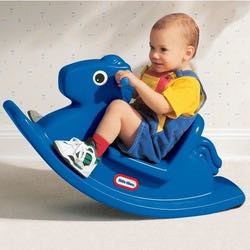 A perfect alternative to the SeeSaw for a one child family.
By from Amazon UK Little Tikes Rocking Horse - Blue or Amazon US
Doll's House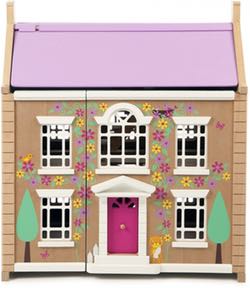 This is our latest birthday gift and it is stunning. The twins have been busy putting their teddies to bed. "Ssssh!" they whisper. Even grandma has been joining in the fun.
I did hesitate before requesting such an expensive gift but I wanted something that the children would play with and would stand the test of time. I can see that this is a well made doll's house. Sturdy and beautiful.
It is ideal for more than one child as both the sides come off to allow easier access.
The furniture is also reasonably pricy but could be an amazing gift from someone else.
Buy from Amazon UK.
I couldn't find the exact one we had on Amazon US, but this is another one that was on my short list. Melissa and Doug is a quality brand and this looks big enough for more than one child to play with.
Easel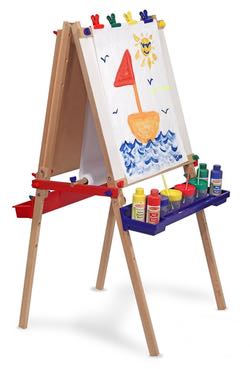 My kids love their easel. I had to buy a second one as there are four of them. On one side you can use chalks and on the other dry markers. What they love most of all is painting and being creative with vibrant colours. What fun!
Buy from Amazon UK or Amazon US.
Sand and Water Table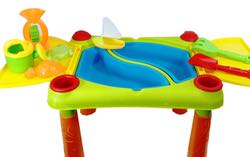 This was gift for my first son when he was little. We still have it and we still use it all the time. I love this one as it the flaps double as a table to put your toys and a lid.
Buy from Amazon UK or Amazon US.
(The one from US is slightly different but looks better than ours!)
Soft Toys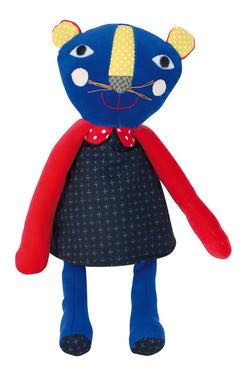 Soft toys are always a winner with small children. We have SO many. Our family favourite are the beautiful Moulin Roty collection. Each one of my children has one that they cherish.
Please note that they are very well made but if you suck it solidly for 3 years that do start to disintegrate. They are not indestructible, especially if you leave them out in the street for the local dogs to play with.
Buy from Amazon UK and Amazon US.
Pound a Peg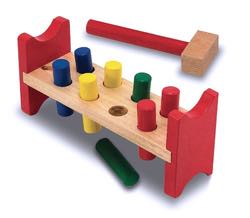 A simple classic but my kids love it. A great way to let off a bit of steam.
Buy from Amazon UK and Amazon US.
Little Kitchen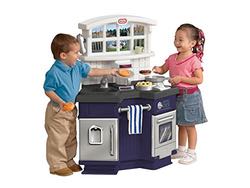 We bought this years ago for my second son. It is still used on a daily basis. My three year olds love to go and make a cup of tea and a cake!
Buy from Amazon UK and Amazon US.
Work Bench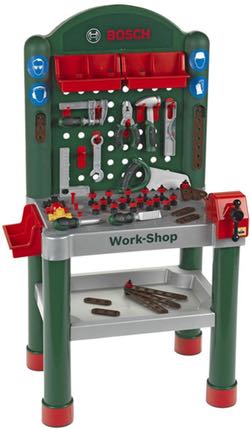 For any little boy or girl who wants to do DIY. My kids love this work bench. They have taken it to pieces and put it together again so many times (I know that's not what you're supposed to do but toddlers will be toddlers).  It has seen hour and hours of fun.
But from Amazon UK and Amazon US.
Lasting Toys for Toddlers
I hope you've found something that your kids will love, something that they will play with time and time again. Something that will stand the test of time!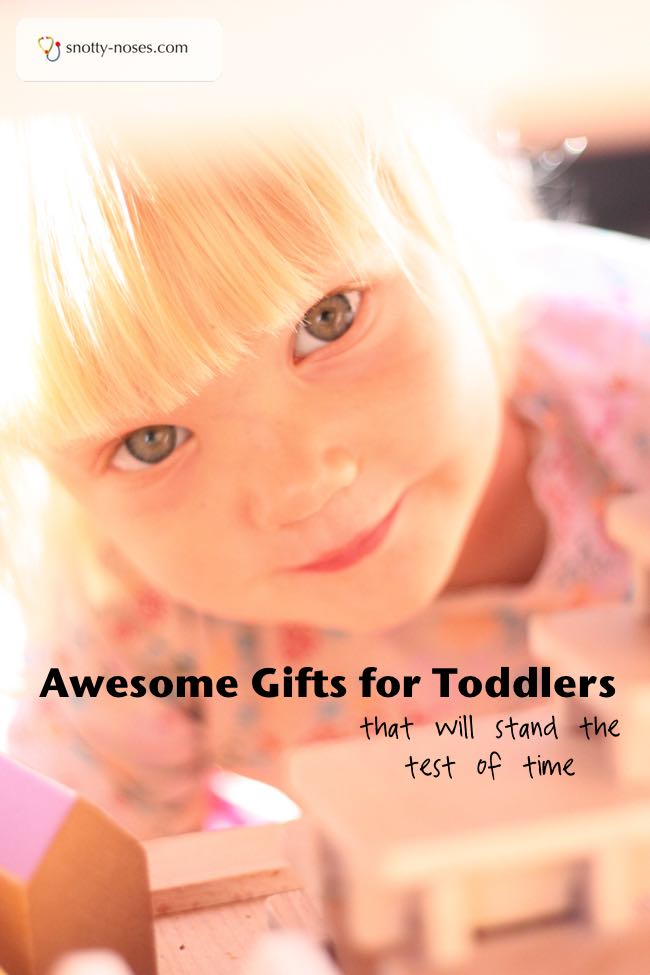 More Gift Guides
This post is part of a great group of gift guides. Jump over and check out the other awesome gift guides.