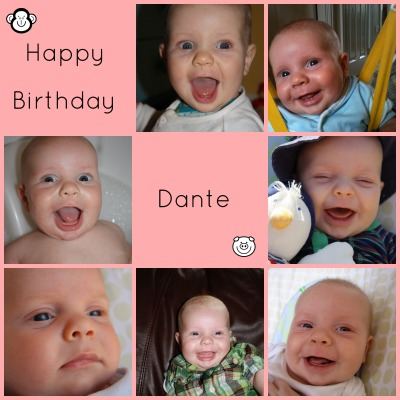 Warning! This post may contain 1 or possibly 2 (ahem) photos of very cute children. If you're not interested in super gorgeous kids, please feel free to check something else out. How about chaos as we know it in a typical morning? If you do like these photos, I have about 50 000 more!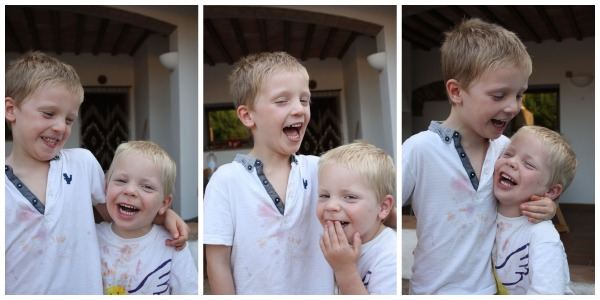 Dear Dante
Happy Birthday my little angel, or should I say 'cheeky monkey'. I can't believe you're 4 already. You've been claiming to be a 'big boy' for sometime now and I've never really believed you before, but now I think you're approaching that. A 'little big boy' at least.

I remember the day you were born like, well, 4 years ago really. I remember saying to grandma that I didn't much feel like helping her paint her new flat that day, any other day would have been fine. Then I remember, well quite a lot of pain if I'm honest and funny medical things that didn't work for a long time and then, more pain. And finally, you decided to show your fuzzy little head to the world. And we became a family of 4 instead of a family of 3.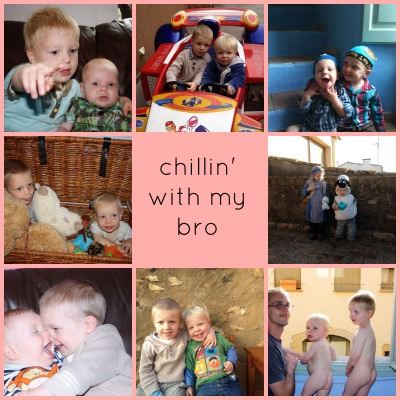 I thought Galen, your big brother was going to be disappointed. Being not even 2, he'd got the whole "baby brother" "puppy dog" concept a bit muddled and thought his new friend was going to have a waggy tail and fluffy ears. But when he met you, he fell in love. He was the proudest big brother on the block. His friend next-door said "my Gal-ien's got a new Dante". You've been practically inseparable ever since.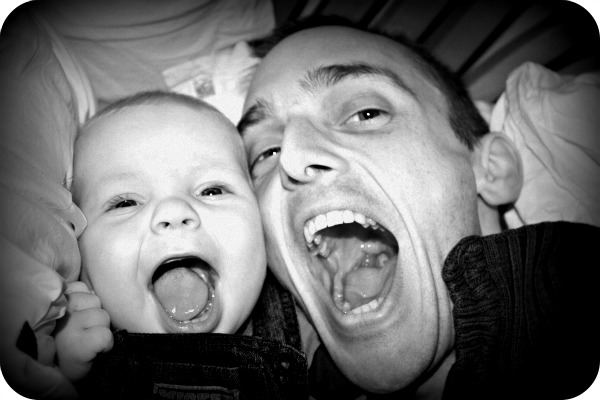 We were all amazed by the enormous size of your mouth. You had obviously inherited your father's flip-top head. And the copious amounts of milk that came back the wrong way were quite stunning at times too. Oh well, I'm slowly getting used to doing the laundry.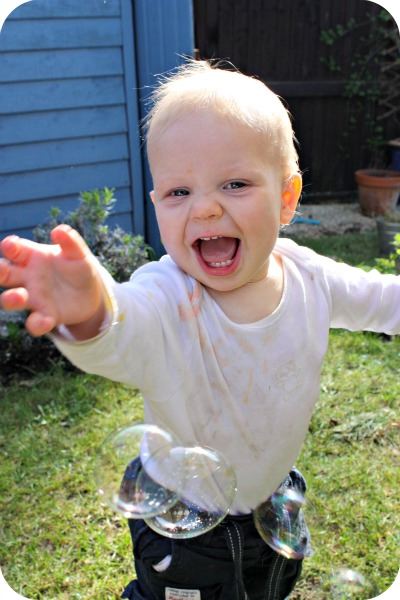 On your first birthday you took your first steps and then a few days later, we whisked you away to our new life in the sun. The start of our catalan adventures.
I could see from early on that you had the makings of a little monkey with you. I remember teaching you how to day 'taa daa' as we turned a sand castle upside down and took the bucket off. Except you decided that the same 'taa daa' applied to empty bowels of pasta on your head.
You make me cry tears of frustration at times, but more often tears of laughter. The 'putting something on your head trick' never seems to tire. Last night it was a crust of bread as you said "look, my a lady" (a quote from Madagascar in case you've forgotten.) As I say, a cheeky little monkey.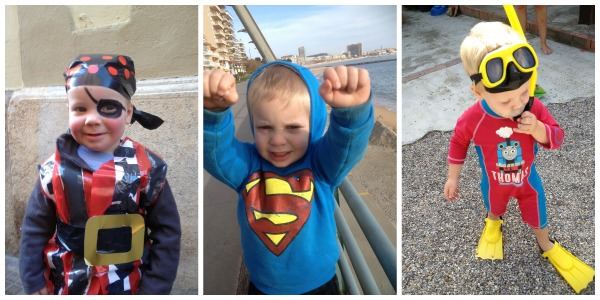 And now you're all big and grown up there are lots of things that you can do very well. You can throw and kick a ball like you already play for Barce. And not just a ball, you're quite good at throwing pretty much anything that you can find, your toys, your clothes, a stone, a stick and even your toothbrush down the toilet. (In your own words "not great".)
You're very good at drawing and colouring and even won a prize for your super picture of a 'blue policeman' and what I presume is his police car. We are all very proud of you.
You and your really very cheeky grin. You are a little monkey my angle, perhaps mummy isn't very good at disciplining you (it's something she has to work on.) But when I tell you off you have a super cheeky, super monkey little smile with those pudgy little cheeks, your big glowing blue eyes and those tiny little white teeth. And when mummy is trying to be all stern and cross, you look up and whisper "my sowwy, my sowwy for bashing Galen on the head with a base ball bat". OK, even if it is plastic, it's still "not great".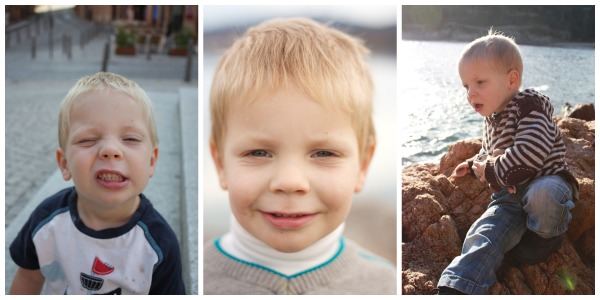 We all feel blessed to have you in ours lives my little angel. I hope you have a fantastic birthday full of Spiderman, Batman and Superman. And a fabulous year to come.
Lots of big, wet, slobbery kisses.
My love you,
Mummy