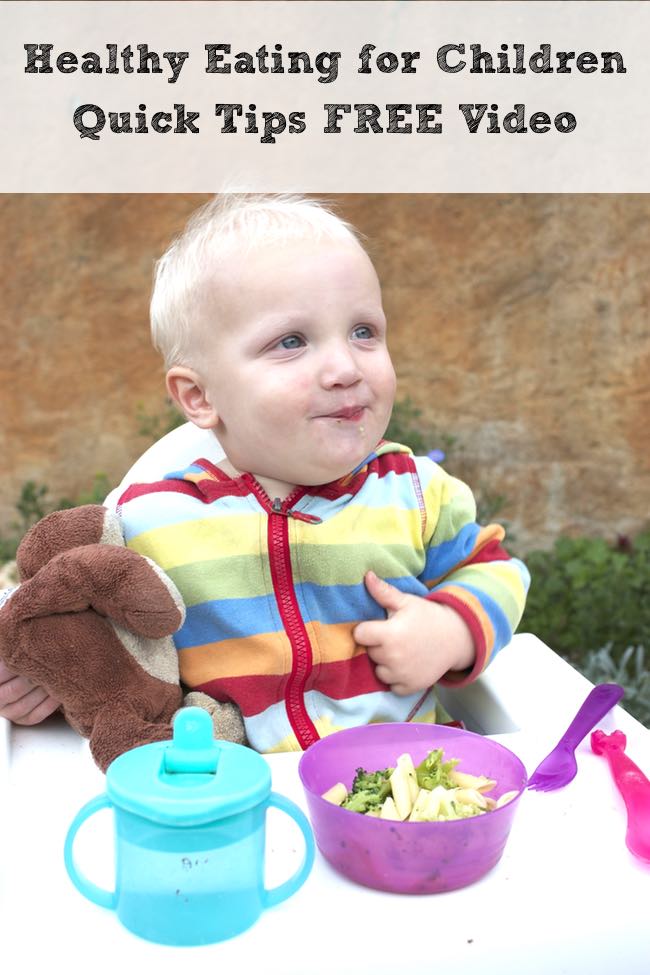 Welcome to my new weekly video. Healthy Eating for Children Bite Size Videos.
Each week, I'll do a short, 1 minute video with a healthy eating for children tip.
Be sure to subscribe to my Youtube channel. Give the video a 'thumbs up' and share it with your friends.
Click here to watch the video on Youtube.