This is my take on the famous huevos rancheros, huevos a la rancho or mexican scrambled eggs. When I was travelling around Mexico, the recipe seemed to vary from place to place so this is my spanish version. It is a really tasty and healthy breakfast.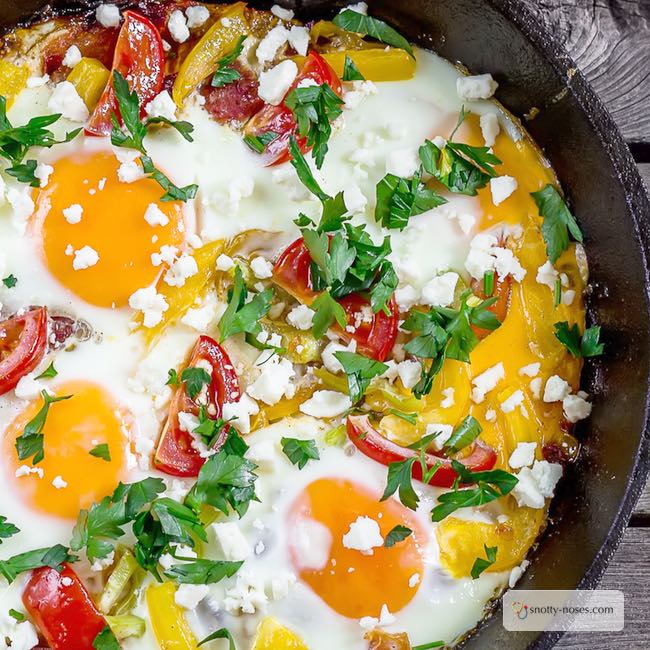 One lazy Sunday we couldn't decide what to make for our healthy breakfast. One child wanted scrambled eggs, the other wanted soft boiled. Then I remembered my famous baked beans recipe that they love.
"I'll make a slightly different version," I promised.
"We don't want it slightly different, We want it exactly the same!" they wailed.
This was the compromise. Different enough to be 'different'. Similar enough to be accepted!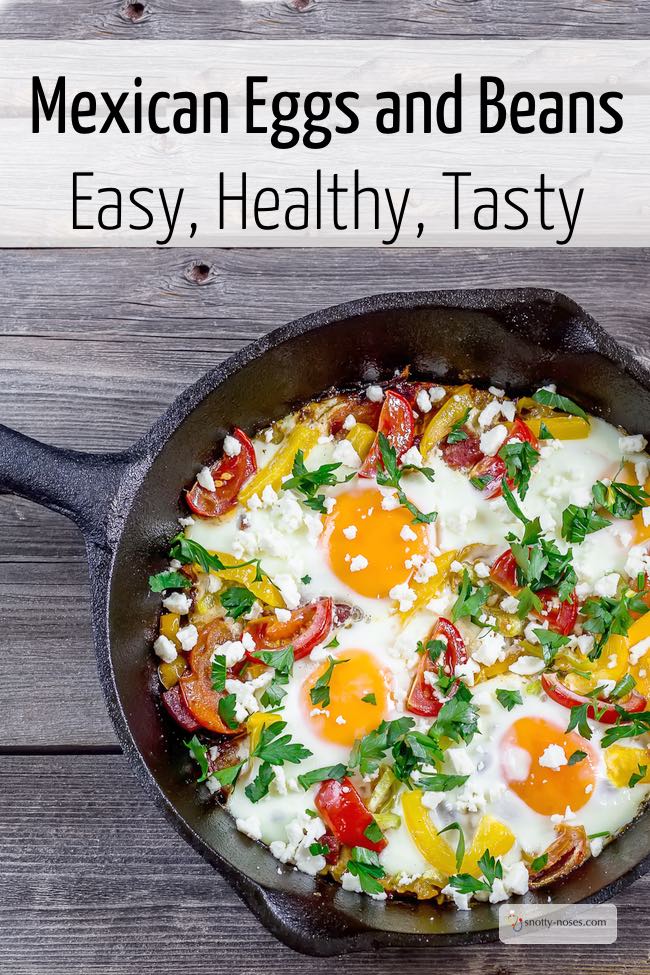 A Healthy Breakfast
This is truly a healthy start to the day. Packed with fibre and protein what better way to give your kids all the energy they need for learning and playing.
Ingredients of Huevos Rancheros
1 onion
2 green peppers, chopped
1/4 cup (50g) chopped bacon (optional)
1 teaspoon paprika
2 cloves of garlic
2 large tomatoes, chopped
1 jar or tin of tomatoes
1 jar or tin of white beans (or any beans you prefer)
An egg for each person
How to make Huevos Rancheros
Fry the onion, bacon and green peppers in some olive oil.
Add the paprika and garlic.
When the onions are soft, add the fresh tomatoes.
Add the jar of tomatoes and the jar of the beans.
Allow to heat through.
Add an egg for each person and allow them to poach in the liquid (just add them and wait for them to cook.)
So easy and so yummy. A great healthy egg breakfast for all the family.