It's picnic time and ALL the kids want to help cook. We all crowd into the kitchen. Oh the chaos! "Help!" cries one. "Mummy!" cries another. It's impossible trying to cook with so many little fingers "helping'. This is the perfect solution. A production line. We are all happy. We are all contributing to our super yummy, super tasty, super healthy picnic.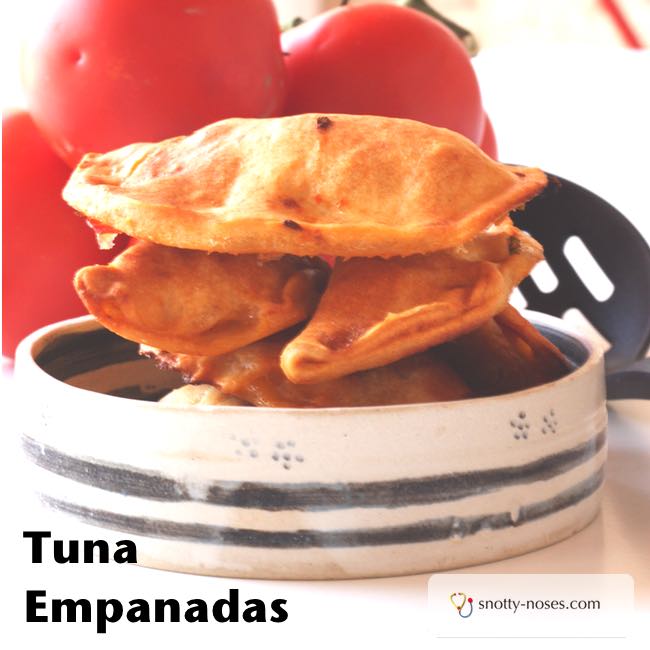 These tuna empanadas are a spanish classic. They are like a little spanish pasty, a bit of pastry filled with yummy goodness. They are easy to make (I did it with four children helping) and a great idea for a healthy lunch or picnic on the beach.
Give Kids Control Over their Food
Each month (or rather from time to time) we sit down and look at recipe book pictures. The kids make a list of things they would like to make. Then we make them.
It's a great way to give them some control over what they eat. The rules are that it has to be something new. A great way to get them trying new foods and new tastes.
Cooking with Kids
We all helped cook our empanadas. Cracking eggs, pressing the button on the blender and then rolling out the pastry are all great fun. Then we had a production line going. Three of them rolling and cut. One of them filling. They were all really proud of their work plus it's a great team building activity.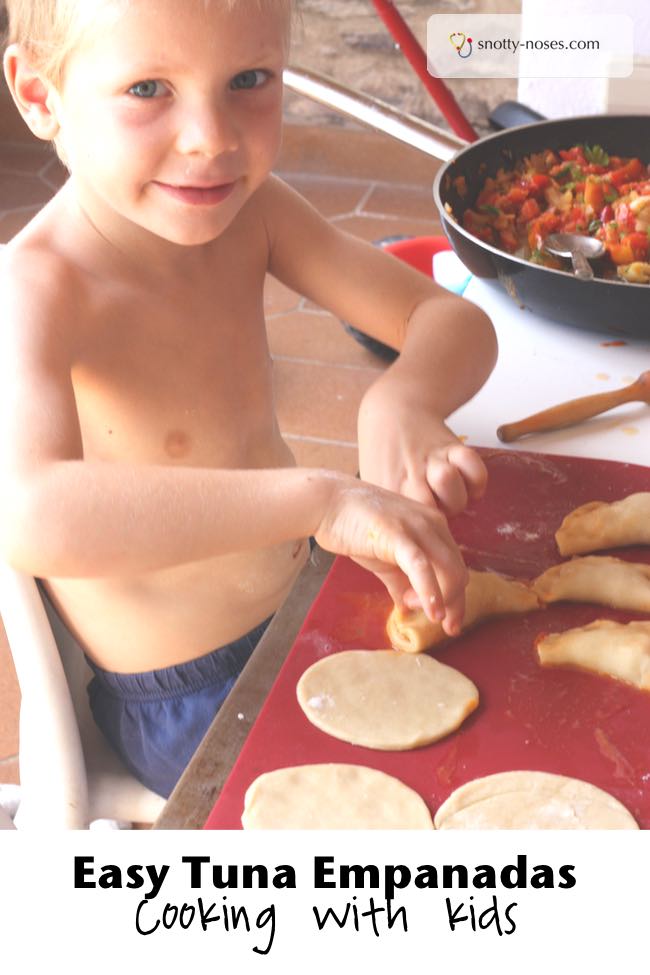 Ingredients for Tuna Empanada.
Pastry
400g (14 oz) flour
75g (2 3/4 oz) butter
2 eggs
60 mls (2 fl oz) white wine (don't worry, the alcohol will evaporate when they are cooked)
Extra water if needed
Filling
Olive oil
1 tablespoon roast peppers
1 onion (chopped)
500g (18 oz) tomatoes (chopped)
2 sticks celery (chopped)
50g (2 oz) tuna (1 very small tin)
Handful of parsley
Plus a round pastry cutter (around 10 cms or 4 inches)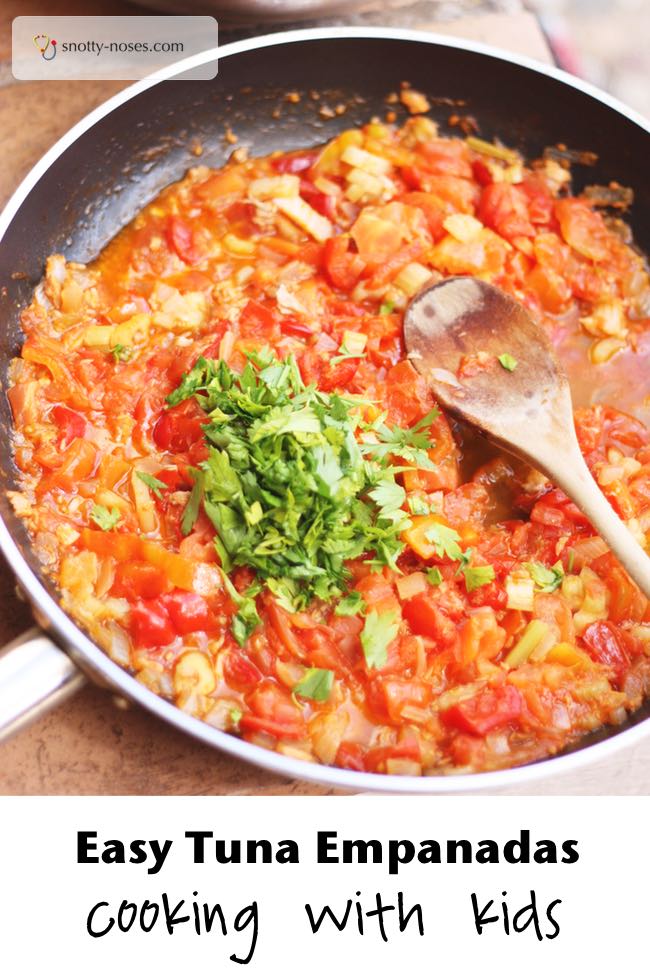 How to Make Pastry
Put the flour and butter in a blender and mix until like bread crumbs. (If you don't have a blender you can do this in a large bowl with your finger tips.)
Add the eggs and wine and continue to mix.
Gradually add some water bit by bit until the pastry is in a ball.
If it is too soggy, just a little bit more flour.
Put in the fridge for half an hour.
How to Make Tuna Empanada Filling
Fry the onion and celery in some olive oil until soft.
Add the chopped tomatoes, roasted peppers and tuna.
Cook for 10 mins until soft.
How to make Tuna Empanadas
Preheat oven to 190°C/375°F (You may need to wait a bit if you're doing it with the kids. Otherwise the oven will be on for a while!)
Roll out the pastry, until it is 2mm (1/16 inch) thick.
Cut out the pastry using a round cutter
Put a spoonful of filling on half of each circle.
Fold over and press down the edges.
Brush them with the juice from the filling.
Bake for 30 mins
Serve hot or cold.
We all loved these tasty tuna empanadas for our picnic on the beach. Plus we had great fun making them. What a healthy lunch idea!
If you're looking for more healthy and easy recipes to cook with kids, there are heaps here.