When I think of summer, my heart leaps in excitement. I get a quiver of elation. One of those eeks of joy that make me want to shout and skip and laugh. For me, the beauty of summer is a mixture of amazing memories, the freedom of long summer days and anticipation of this summer that we are about to enjoy.
Summer here in Spain is long and hot. At times it's exhausting, draining and too hot. Too hot for adults and too hot for kids. But of course summer is awesome fun! Especially if you find fun ways to stay cool, keep hydrated and remember to stay safe in the hot sun.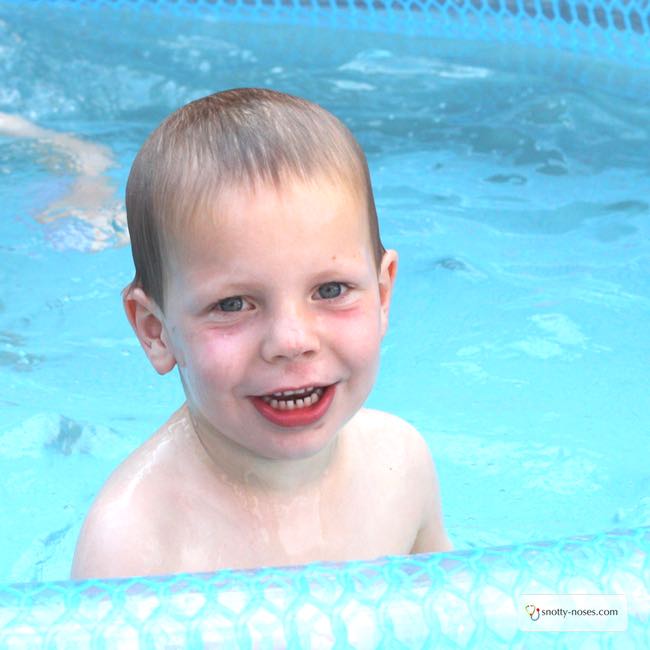 This post contains affiliate links.
Stay Cool with Water
Water is an awesome way to keep cool. Water has the direct affect of drawing heat from your body. Secondly, if kids run around with wet skin, as the water evaporates , it also has a cooling effect. (You'll notice this when the kids get out of the bath and complain of being cold, so you dry them.)
Playing with water is awesome fun. Please remember to keep your kids safe in the sun.
Paddling Pools. Big or small, it doesn't matter.  Just sitting in a pool of water is enough to cool you down. Sometimes we use the paddling pool instead of bath time! If you like this one, it's a great buy. You can get it delivered from amazon UK or amazon US 
Water bombs

. You can use special water bombs or just balloon filled with water. I used to love love love this as a kid. You play catch with the balloon and if you miss…splat. It bursts and you get covered in water. The more water you put in it, the easier it will be to burst.
Hose pipe fun. Every night after dinner and before bath I water the plants with the hose pipe. The kids love to run under the stream. I chase them with the spray. Great fun for all ages, even the toddlers join in. (The picture is my son gearing up to do the "hose pipe dash!").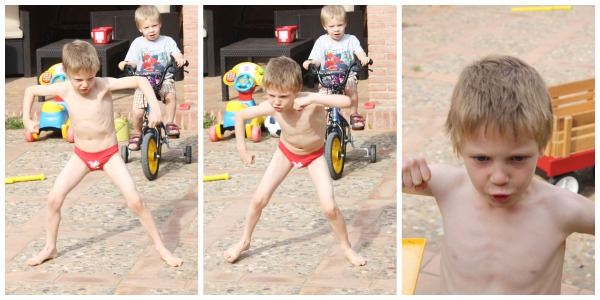 A water table. Hours of fun for younger kids. You can play with cars, boats, pots, squirty things. Ours is up all the time and they come and go. I change the water every few days to keep it clean and stop mosquitos enjoying it. Ours is so old that it's not available any more, but this is a reasonable priced one from amazon UK or from amazon US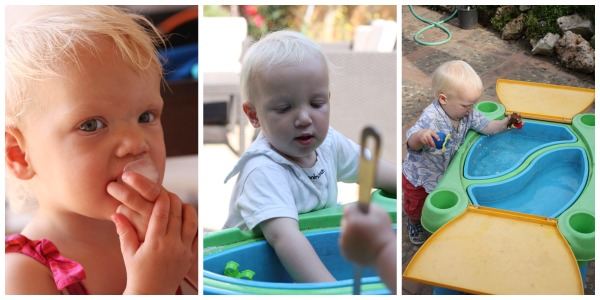 Water pistols and squirty things. Anything that squirts will do, a squeeze bottle or a bath toy. Oh the fun of a stream of water. You can shoot each other, in teams or alone. Or targets if you prefer.
Ice cubes. There are so many things you can do with ice cubes. My kids just love playing with them, sucking them, throwing them, drawing with them or just watching them melt.
Bottles, pots and pans. Tipping water from one container to another is a great activity. You can play 'George's marvellous medicine', 'cooking soup' or 'making dinner'. This is also a great way to learn about volume. Try tipping water very carefully into different bottles and then find out what happens when you try to tip a big one into to a smaller one. What about coloured water? 
A cool bath before bed. A bath is a great way to cool down before bed time. Babies especially aren't great at regulating their body temperature and can suffer in the heat. A bath helps them to start the night comfortably. Instead of drying them with a towel, let them run around naked to dry off. As the water evaporates, it will help to cool them down more.
Sponges. Sponges are really cheap and such fun if you get them wet and throw them at each other.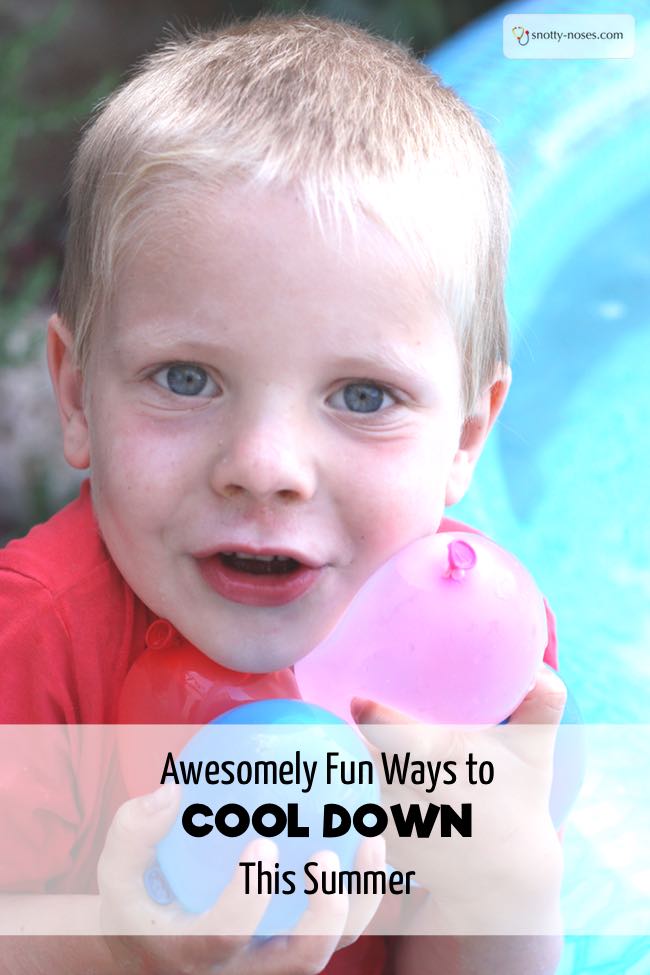 Keep Your Kids Safe in the Summer
As much as I adore summer, I'm always really careful to keep myself and my babies safe in the sun, to enjoy going to the beach safely and to keep my children well hydrated.
We are also super excited about our new favourite homemade frozen yoghurt (just fruit and yoghurt, so easy!) that we'll be eating probably every day. Or we may have a homemade frozen plum popsicle or two for variety.
Is your heart galloping along with mine? Are you all fired up, ready to enjoy the adventures that this summer will bring? I'm getting all tingly just thinking about it.

Come and join our awesome Facebook Community for loads more awesome articles!