I don't know about you but with 4 hungry kids, I don't like food going to waste. I also like to cook in the least amount of time possible. Using leftovers to create a new meal are perfect for both!
Except I often struggle to find tasty and creative things to do with them! 
Until today!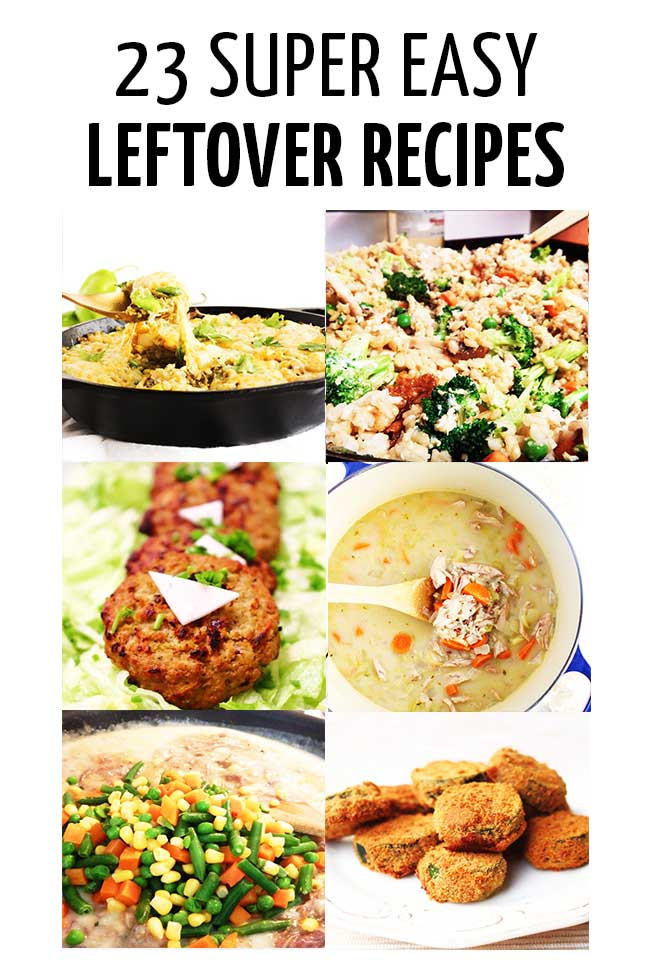 Easy Family Health Boost
This post is part of the Easy Family Health Boost. 
 Thank you to all the contributors who have donated their recipes to include.
The "Boost" will inspire you to take control of your diet and feed your family in a healthier way. In an easy and tasty way.
To join the "Boost" is free. Just sign up. You'll get a free copy of the YUM cook book.
I hate spam and promise not to share your email with anyone else. You're free to unsubscribe whenever you like. (Although I hope you don't as we're going to be having so much fun and I want you to join the party!)
Find out more and join the Easy Family Health Boost.
How to Get into the Habit of Using Leftovers
I find that the best way to use leftovers is when you have a handful of known and loved recipes that you can know you can use. For example, after cooking a chicken, you could make stock and use it for either soup or risotto. You could use the meat to make either a chicken salad or a chicken pie.
If the soup, risotto, chicken salad and chicken pie are easy for you, you'll feel like they're a good option. If you have to go off and "work out" how to make a new meal, it will just feel like too much work.
Book mark this page. (If you sign up for the "Boost" you'll find it in your "membership site".) Find one recipe that you think your family will like. 
Set a date to make it.
Don't be discouraged if they don't like it! It takes time for people (partners and children) to get used to new foods and new ideas.
Come back and try a new recipe.
Some recipes will be an instant hit, others you might not like.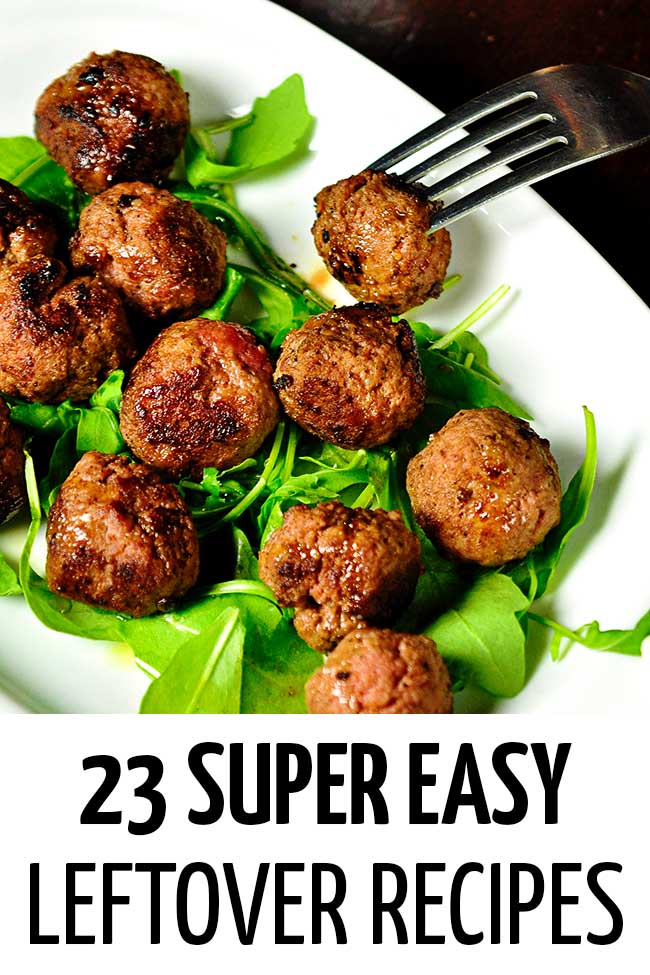 23 Healthy Leftover Recipes to Feed Your Family
1. Leftover Chicken: How to Cook a Whole Chicken to Make 3 Meals
2. Leftover Pork: How to Cook 1 Pork Roast to Make 5 Meals
4. Baked Low Carb Zucchini from leftover Low Carb Bread
5. Cheese Pops Low Carb Popcorns
7. One Skillet Chicken Enchilada Quinoa Bake
8. Turkey Brocolli Allfredo Quesadillas
9. Leftover roast chicken frittata
10. Leftover porridge / oatmeal bread
12. Cream pea soup with leftover turkey
13. Turkey pasta bake with ham and mushrooms
14. Turkey rissoles / croquettes
15. Healthy Coronation chicken
16. Leftover Spaghetti frittata
17. Healthy Coronation chicken
18. Miso Marinade
20. Vegetable Crustless Quiche
21. Nutty Banana and Pumpkin Seed Muffins
22. Kale Salad
23. Cashew and Coconut Korma Sauce
24. Chilli Sauce
23. Bone Broth
23. Quinoa Chicken and Roast Vegetable Salad
24. Easy Zucchinni, Ham and Feta Frittata (gluten free, low FODMAP)