Historically governments have advised us to eat a low fat diet to reduce our risk of heart disease. Research is now showing that eating the right sort of fats can protect us against heart disease.
Olive Oil is a Heart Healthy Oil
The oil with the most research behind it is olive oil. Lucky for me as I live in Spain, one of the world's largest producers of olive oil.
Here people splash it around with gusto. 
Drizzle it on your salad, bread, fish, anything!
Extra virgin olive oil has been proclaimed  THE best olive oil. It can get expensive but it has a delicious peppery taste and beautiful deep green colour.
If you're worried that cooking in extra virgin is a little too decadent, consider buying a cheaper bottle to cook with.
Coconut Oil is Another Good Fat
Coconut oil is another oil that is now considered healthy. But, it is more controversial with some experts calling it "poison". Whereas other experts say it helps us burn fat and helps us to lose weight.
I use coconut oil in moderation. I often add a teaspoon to my breakfast to help me feel full up during the morning.
Oils to Avoid
Avoid any oil that has been highly processed. Think anything that is cheap and sold at your super market!
Avoid Palm Oil to Save Animals
Palm oil is now added to many packaged foods. There are different types of palm oil. And you've guessed it, the one that is added to packaged foods isn't great for you!
One big problem with palm oil is that they chop down large swaths of forest to produce it. This destroys the natural habitat of many animals including oragutans, tigers and rhinoceros.
Find out more about the impact of palm oil on the environment.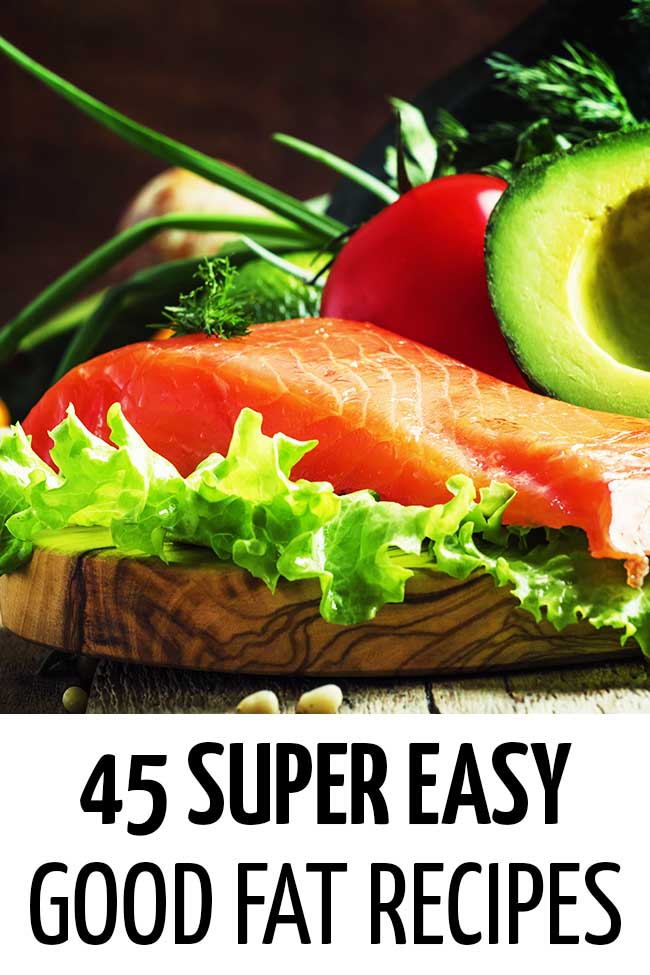 Easy Family Health Boost
This post is part of the Easy Family Health Boost. 
 Thank you to all the contributors who have donated their recipes to include.
The "Boost" will inspire you to take control of your diet and feed your family in a healthier way. In an easy and tasty way.
To join the "Boost" is free. Just sign up. You'll get a free copy of the YUM cook book.
I hate spam and promise not to share your email with anyone else. You're free to unsubscribe whenever you like. (Although I hope you don't as we're going to be having so much fun and I want you to join the party!)
Find out more and join the Easy Family Health Boost.
How to Eat More Good Quality Fats
Book mark this page. (If you sign up for the "Boost" you'll find it in your "membership site".) Find one recipe that you think your family will like. 
Set a date to make it.
Don't be discouraged if they don't like it! It takes time for people (partners and children) to get used to new foods and new ideas.
Come back and try a new recipe.
Some recipes will be an instant hit, others you might not like. 
45 Recipes that Use Good Fats
1. Chia Coco
2. Low Carb Sauerkraut Chicken
5. Basic Vinaigrette and Variations
6. Marinated Tomato and Artichoke Salad
8. Basil Pesto with Sunflower Seeds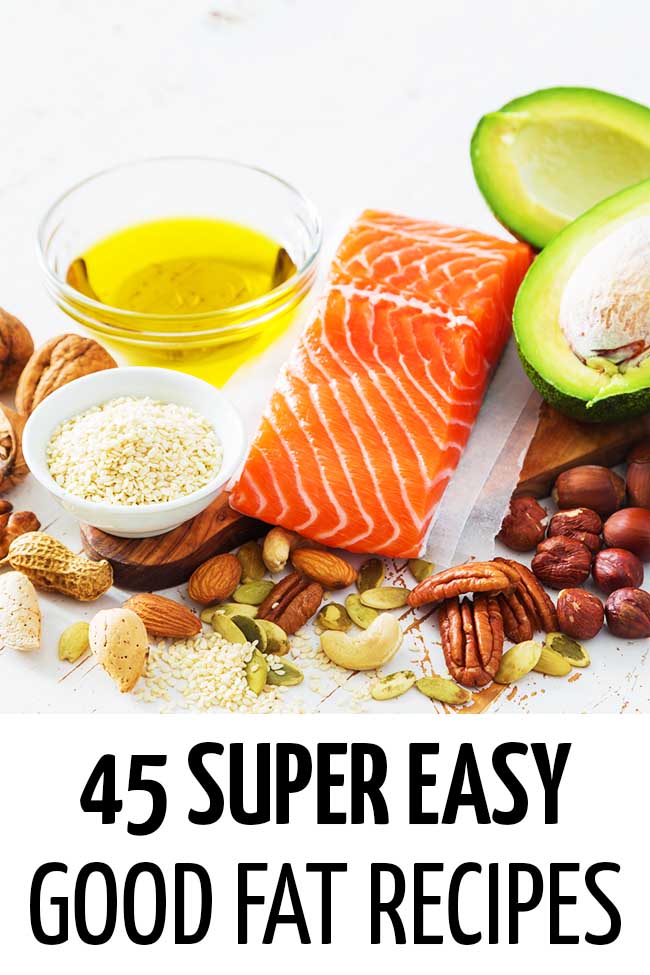 13. Can Coconut Oil Replace Milk Fat In Ice Cream
16. Basil Butter
18. No Bake Cookies: Brain Food
19. Avocado Jicama Cucumber Salad
20. Peanut Butter Cup Quinoa Energy Bites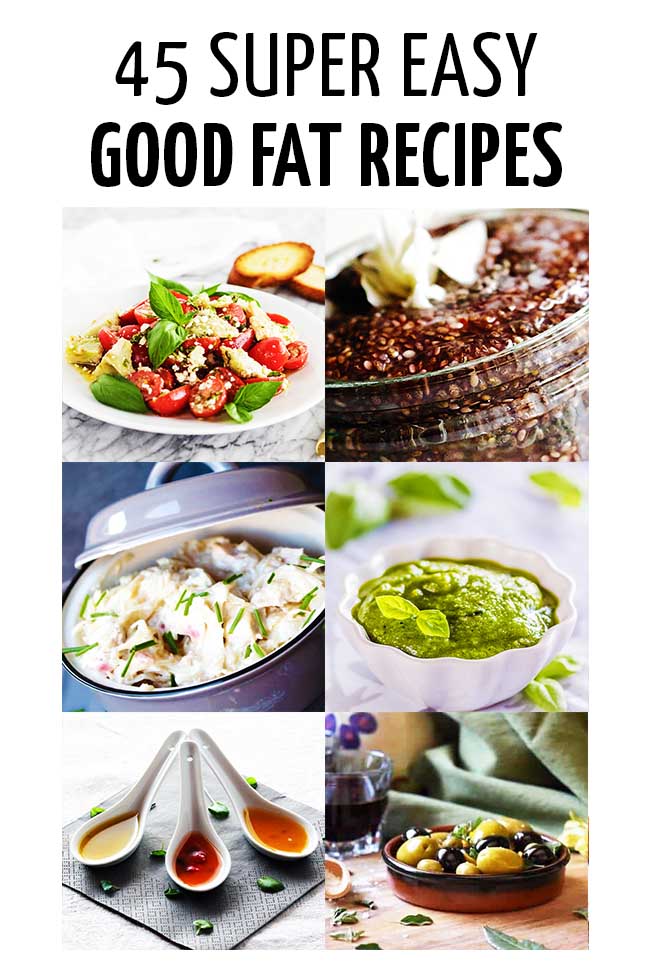 21. Creamy Butternut Pasta with Truffle Oil {vegan}
22. Kale and Avocado Pesto Pasta
23. The Best Dressing Ever For Strawberry Spinach Salad
24. Green Vegetables and Kids with a Fennel Frond Pesto Recipe
26. King Salmon Recipe: Grilled Salmon with Plum Sauce
28. Roast Beetroot, Onion and Macadamia Dip
29. Watercress Pesto
30. Avocado hummus
31. Carrot top pesto
32. Olive oil cake with oregano and orange
33. Coconut Butter Honey Almond Fudge
34. Avocado Oil, Probiotic mayo
36. Roasted Garlic & Cheddar White Bean Mash
39. Roasted Garlic Pesto Spaghetti
41. Cheesy Avocado Spinach Pasta
42. How to make homemade coconut butter
43. Crunchy Breakfast Muesli Cookies
44. Coconut Butter Chocolate Fudge
45. Corn Fritters and Chilli Guacamole
46. Healthy Flavoured Hummus Dips