I don't know about you but all my kids are carb junkies. They would happily live off pasta with a side of bread. 
I try to vary my pasta recipes as much as possible by adding bucket loads of different vegetables. I'm on a mission to cut down my own carbohydrate intake and I want to teach my kids not to rely so much on carbs.
Unrefined Carbs are the Way to Go
We don't have to exclude all carbs. Most vegetables contain carbohydrates. We all know that vegetables are nature's "little packets of goodness".
It is a good idea to try to eat more unrefined carbs rather than refined carbs such as pasta and white flour which.
Carbs Spike Your Blood Sugars
 Sugars including refined carb will spike your sugar levels. This can paradoxically leave you feeling hungry after they plummet again. High sugar levels are a risk factor for diabetes (and other illnesses such as Alzheimer's disease).
Good Unrefined Carbs
Good things to try include:
 oats (steel cut ones rather than rolled ones which are more refined), 

cauliflower (makes fantastic "rice"), 

quinoa, 

bulgar wheat, 

pearl barley, 

almond flour,

spelt flour.
 These are all good replacements to "refined white flour" and won't spike your sugar levels.
This is list isn't an exhaustive list. It's a list of the most common substitutes (other than vegetables) for refined carbohydrates.
Easy Family Health Boost
This post is part of the Easy Family Health Boost. 
 Thank you to all the contributors who have donated their recipes to include.
The "Boost" will inspire you to take control of your diet and feed your family in a healthier way. In an easy and tasty way.
To join the "Boost" is free. Just sign up. You'll get a free copy of the YUM cook book.
I hate spam and promise not to share your email with anyone else. You're free to unsubscribe whenever you like. (Although I hope you don't as we're going to be having so much fun and I want you to join the party!)
Find out more and join the Easy Family Health Boost.
How to Eat Less Refined Carbohydrates
Book mark this page. (If you sign up for the "Boost" you'll find it in your "membership site".) Find one recipe that you think your family will like. 
Set a date to make it.
Don't be discouraged if they don't like it! It takes time for people (partners and children) to get used to new foods and new ideas.
Come back and try a new recipe.
Some recipes will be an instant hit, others you might not like. 
57 Amazing Low Carb Recipes
1. Low-Carb Chicken Noodle Soup – With Grain-Free Noodles Made From Cheese
2. Coconut Macadamia Granola – With Soaked Oats And Chia Seeds
4. Pumpkin and Zucchini Fritters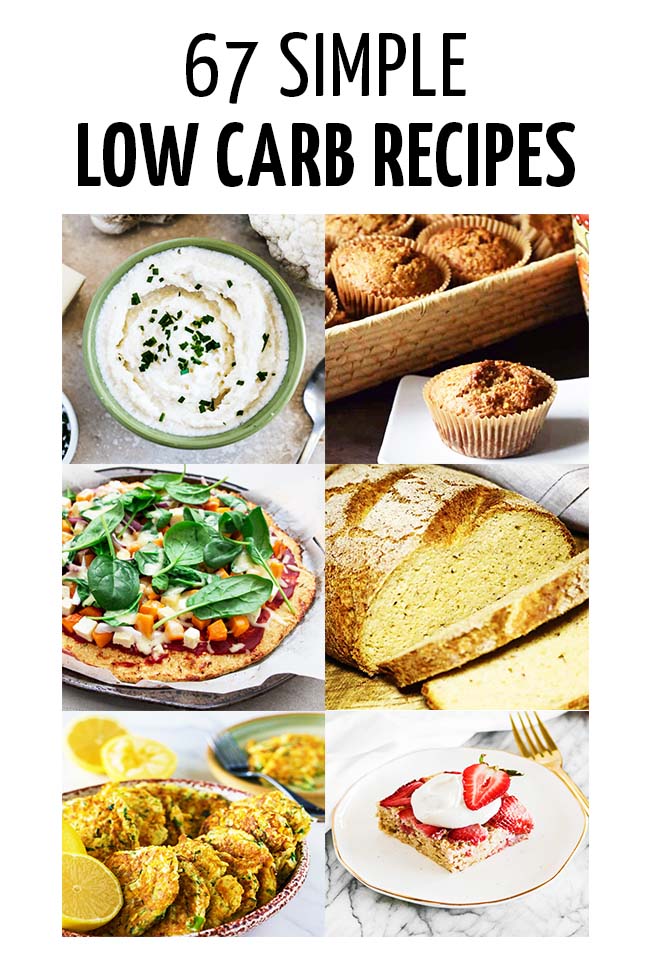 6. Easy Healthy Granola Recipe (and Granola Bar Recipe)
9. Red pepper, kale, and feta frittata
11. Breakfast Broccoli Cheese Quesadillas
13. Instant Pot Cauliflower Mash Potatoes
14. Low Carb Egg Muffins with Cauliflower and Parmesan
15. Paleo Cauliflower Dessert Rice Pudding
16. Easy Buffalo Wing Cauliflower Recipe
17. 3 Healthier Dessert Recipes using Macro Banana Flour
18. Roast Pumpkin, Spinach & Feta on Cauliflower Pizza Base
19. Warm Winter Pineapple Nourish Bowl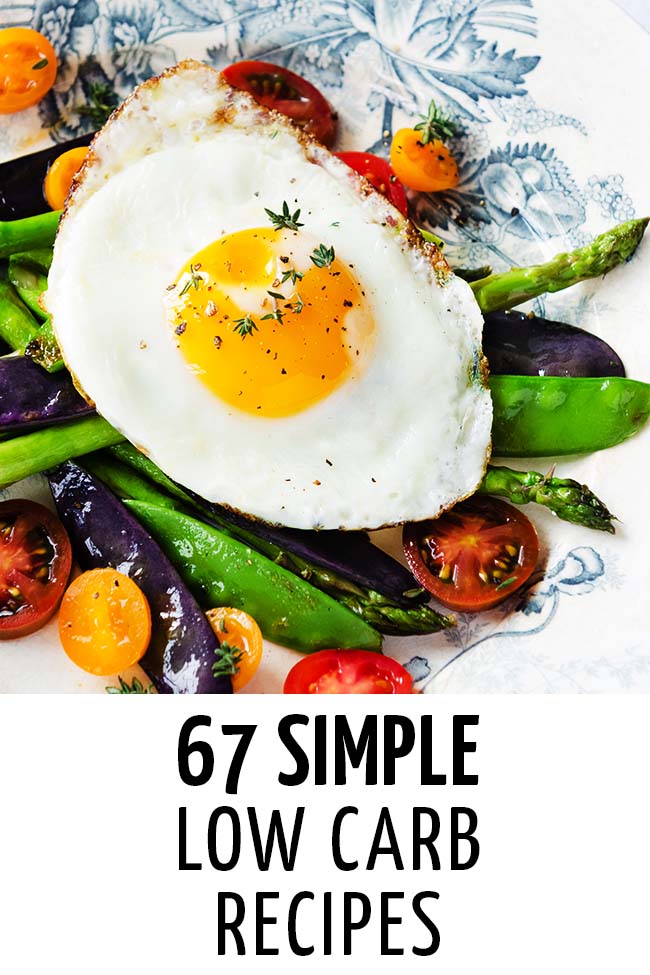 21. Whole Grain Orange Date Muffins
22. Dark Chocolate Chip Zucchini Muffins
25. Low Carb Granola
28. Rainbow Low Carb Chia Pudding
29. Quick and Easy 5-Ingredient Cauli 'n' Cheese
30. Turnip Fries
31. 1-2-3 Bread
32. 2-Minute 3-Ingredient Low-Carb & Paleo Tortilla (two variations)
34. Gluten-Free Irish Soda Bread
35. Amazing Cauliflower Poppers
37. Greek Chicken with Tzatziki Sauce
38. Grapefruit Jalapeno Chicken
39. Quick Roasted Chicken Apple Sausage And Veggies Recipe
40. Moroccan Carrot Chickpea Salad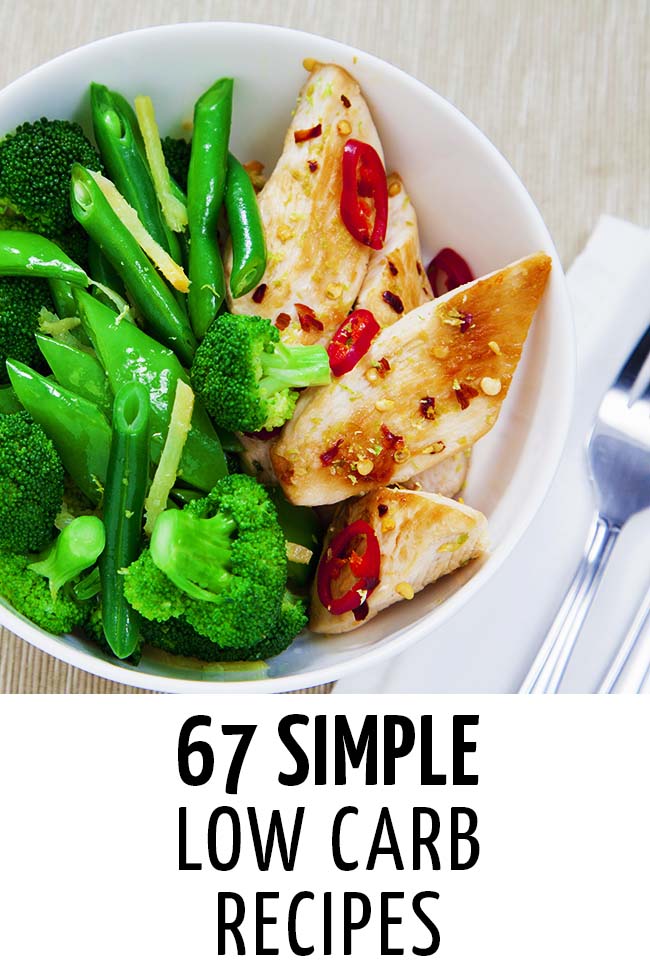 42. Roasted Garlic & Cheddar White Bean Mash
43. Chilli Paneer Vegetarian Lettuce Wraps
44. Incredibly Simple Southwestern Chicken Corn Soup
48. Oven-roasted Asparagus with Charred Lemon
51. Chicken vegeatable rice car supper
52. Super easy raspberry sorbet
54. Wild Mushroom and courgette stack
55. Kiwi smoothie
56. Slow Cooker Butter Chicken
57. Kid Friendly Little Beef Skewers
60. Roasted Garlic & Cheddar White Bean Mash
64. Roasted Cauliflower Pesto Pasta
66. Caprese Spinach Rice Casserole
68. Healthy Lamb Wrap with Tzatziki and Tabouleh (GLUTEN FREE, FODMAP FRIENDLY)
69. Healthy Gluten-Free Shepherd's Pie Recipe
70. Dukkah Fish on Tomato and Eggplant Zoodles
71. Mango, Cauliflower and Coconut Rice
72. Eggplant, Goats Cheese and Dill Vegetarian Fritters (low FODMAP, gluten free)
73. Healthy Turkey Meatballs with Roast Capsicum Sauce and Zoodles
74. Quinoa Chicken and Roast Vegetable Salad
75. Basil Pesto Chicken and Wholemeal Pasta
76. Healthy Pumpkin, Ricotta and Spinach Gluten Free Pie
77. Banana Protein Pancakes (chocolate and vanilla recipes)
78. Apple, Raspberry and Coconut Bircher Muesli
79. Kiwi Fruit, Macadamia and Coconut French Toast
80. Vanilla Caramelised Banana Black Chia Seed Pudding (breakfast)
82. Coconut flour banana pancakes
83. Banana Cinnamon, Almond and Oat Smoothie
84. Blueberry and Banana Oat Smash
86. Blood Orange Tea Infused Almond Cake Recipe
87. Healthy Mars Bar Slice Recipe - Refined Sugar-free, gluden-free, fodmap friendly
88. Raw Brownies
89. Healthy Raspberry Apple Crumble
90. Raw Caramel Macadamia Slice
92. Espresso Almond Raw Cookies
94. Banana Bread Muffins (high protein, sugar free, gluten free)