My kids love strawberries so much that I could just give them a bowl full and be done with it. But Dante has been asking to make this strawberry cake for ages so when I saw the first strawberries of the season, it seemed like the ideal opportunity.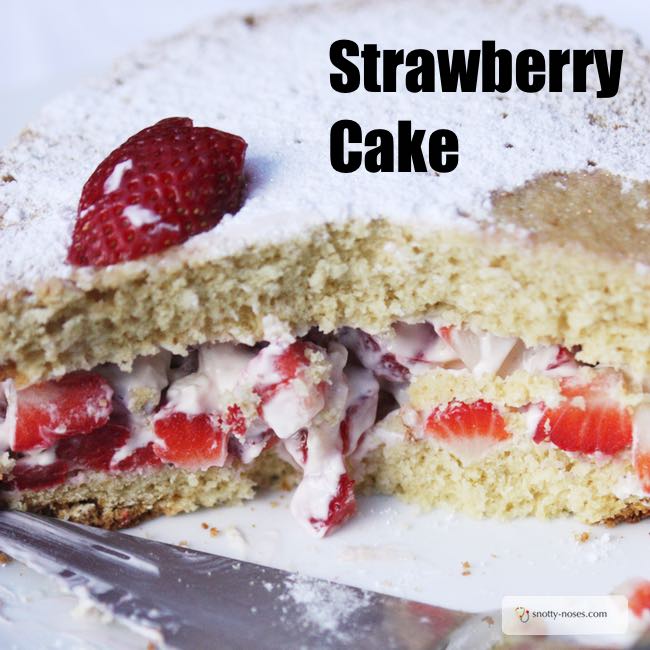 This is a really simple cake. Dante (aged 5) made it with me helping him. Pretty much put everything in a bowl and whisk. Make sure the butter is nice and soft or your whisk will struggle.
When you've finished you can lick one of the "whiskers"!
Yum!
Ingredients for Strawberry Cake
1 1/2 cups (175g) self raising flour
1 teaspoon baking powder
3 large eggs
3/4 cup (175g) soft butter
1/2 cup (100g) sugar
1 teaspoon vanilla extract
icing sugar for dusting
1 cup of strawberries, cut up
1 cup creme fraiche (or cream, mascarpone or yoghurt)
8 inch (20 cm) tin, greased or lined
Oven at 325°F or 170°C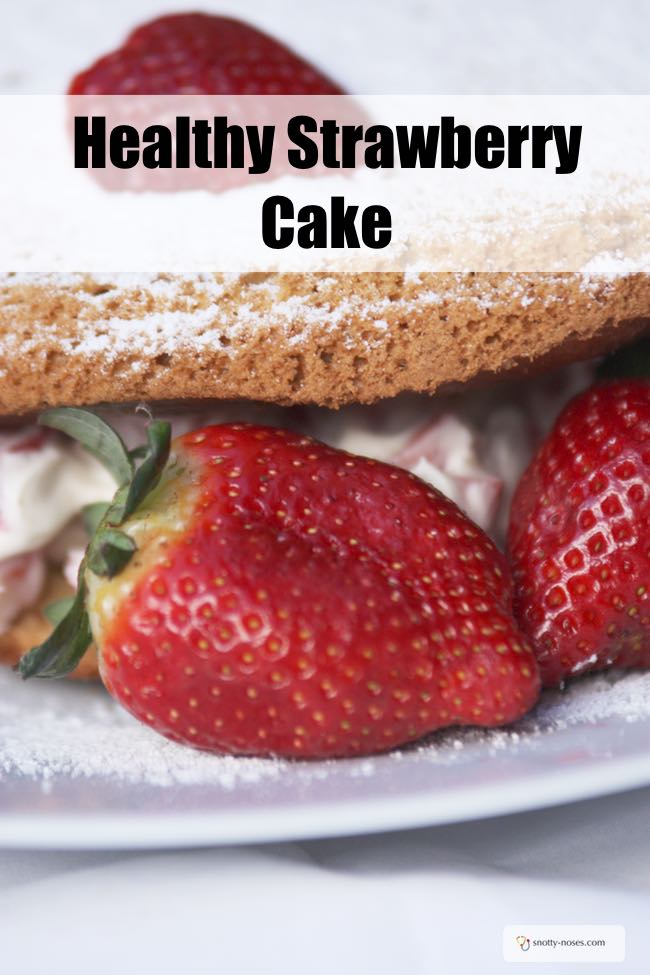 How to Make Strawberry Cake
Sift the flour and baking powder into a large bowl.
Add the eggs, sugar, vanilla extract and sugar.
Whisk until well combined and drops off the whisk (you may need to add a little water.)
Pour into the tin and bake for 30-35 minutes.
Test with a skewer. If it comes out clean, it's ready.
To make the filling, mix the strawberries with the creme fraiche or cream.
Cut the cake in half and put the filling in the middle.
Dust with icing sugar.
So easy and so yummy. This strawberry cake is a great treat for the weekend that your kids will love.