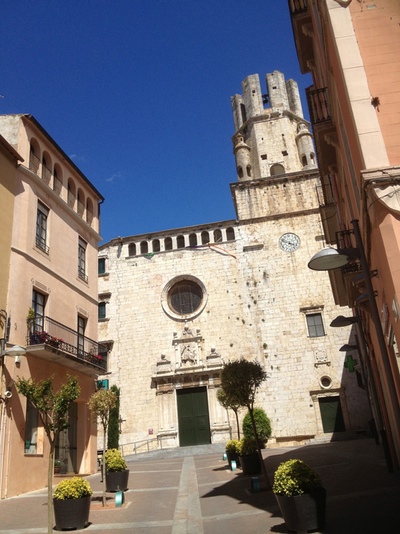 I do a lot of walking around our little town. Last week as I was walking back from the doctors, having spent half an hour changing a prescription (I wouldn't know I was in Spain if bureaucracy didn't take so long), feeling rather frustrating, I was cheered up just by walking through 'el pueblo'. Spanish towns are so different from English ones. Every house is different, different sizes, shapes, colours. So many beautiful doorways, big old wooden ones, wrought iron work everywhere, balconies, windows, letter boxes. I'm not claiming Spain doesn't have it's fair share of monstrosities (and loads of unfinished buildings standing there, being left to crumble now the housing boom has finished, loads of old derelict houses and spaces). Everything is mixed up together.
Anyhow, I thought I'd do a series of posts about towns and places around here. I'll share some pictures with you so that you can get a flavour of what it's like here. Today's photos are from Palafrugell, where we live (mostly taken in May).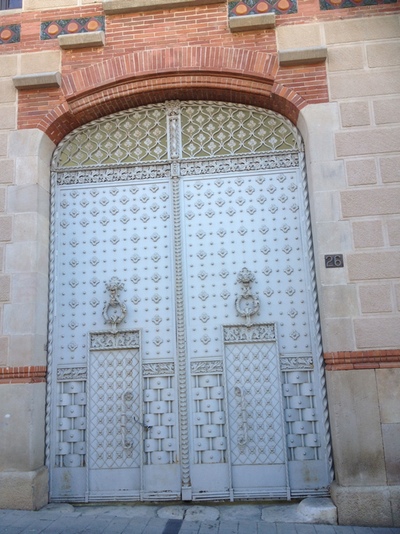 Palafrugell is beautiful in it's rustic charm. (It's a bit like living in Newquay I think, not that I've ever lived in Newquay but I'm guessing.) It's really close to lots of beaches so it has a huge tourist population. All rich Barcelonians either have or want to have second houses here (it's only a couple of hours away and lots of people come up for the weekend.) And we have our fair share of foreign tourists too, including lots of brits who have second homes nearby (less have them actually in the town.)
It's central square is called Plaza Nova which sports the theatre and 'fraternal centre' (sort of working man club of old, now a place where local men and a few women meet to play chess and drink beer.)
Every day there is a market selling fruit and veg, meat and fish. The fish market is fantastic to wander around and look at all the amazing and often pricey fish. When we had only been here a few weeks (rather ropey spanish) I asked how much the prawns were and thinking she had said "€8 a kg", I ordered half a kilo. "That will be €40, please". Turns out they were €80 a kilo.
On Sunday, the market is much bigger with more fruit and veg and other things such as clothes, baskets, CDs, that sort of thing. Locals and tourists alike mass to Sunday market to be seen, socialise and have a beer in the square. If you're in a rush, this is not the place for you. Or if you have a double buggy, unless of course you fitted it with Ben Hur style wheels. Now there's a thought. In reality, I go by myself at 8.30 to get the shopping done (and chat with the vegetable sellers and anyone else I bump into.)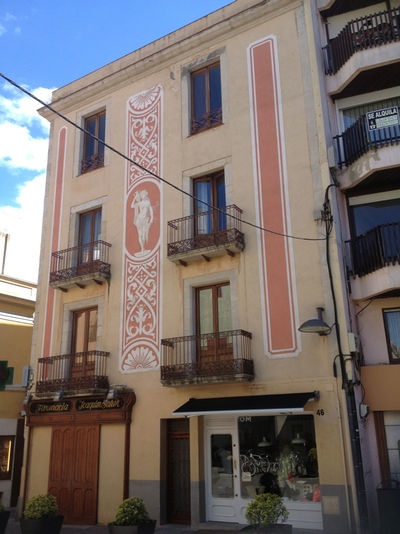 Palafrugell is wonderful and we really love living here. It's a quiet little backwater but that's the way we like it.
If you want to check out more, visit my flickr page: Streets of Spain, Palafrugell