If you are looking for things to do with your kids, this is a simple, easy activity. With 4 small children it can sometimes be a bit of a challenge to find activities to suit all age groups. This is a super fun way to play and learn.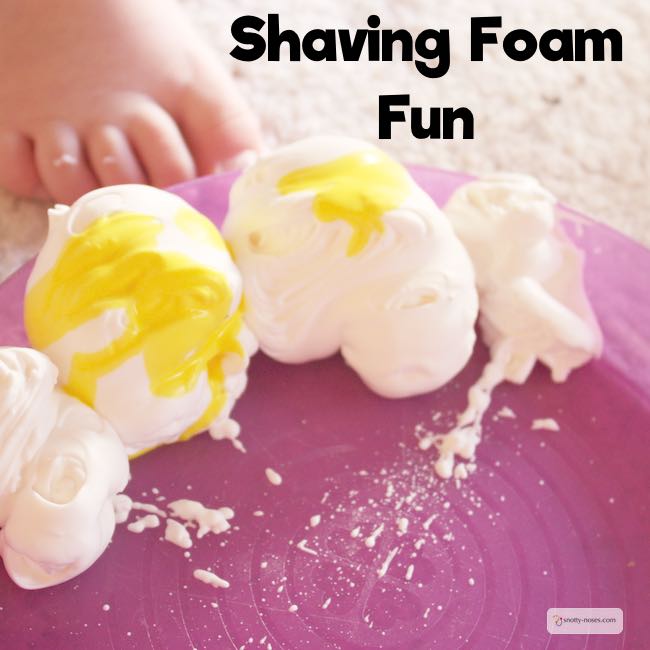 Messy Play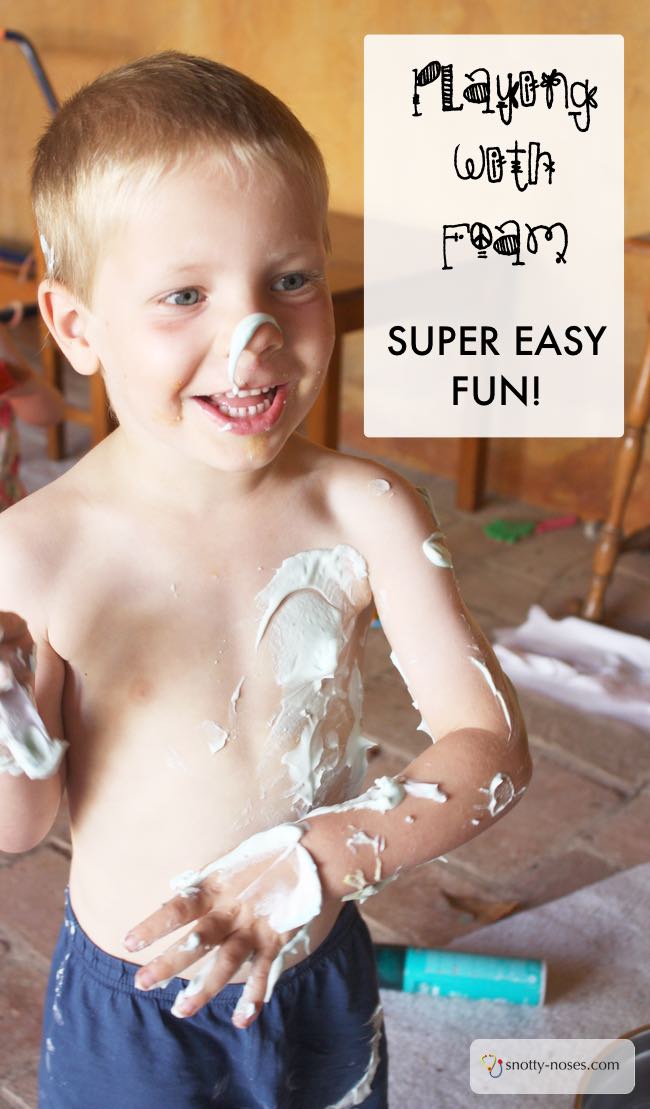 Kids love getting dirty or at least mine do. This is NOT a clean activity. We did it in the summer when the sun was shining and we didn't have to get lots of clothes dirty. You could wear overalls or an apron if you want to try it when the weather isn't good. Or just before bath time.
Playing with Shaving Foam
Take some cans of shaving foam, some food colouring (optional really) some 'not sharp' kitchen utensils and of course somewhere you don't mind getting a bit messy. We started having fun just squirting out the shaving foam onto the plates. The babies thought this was a bit strange. The boys thought it was exciting.
We added some colours and had fun mixing. The babies did a bit of mixing and then wandered off to do other things, namely explore the box of birthday cake candles that the food colouring had been in.
The boys were hesitant at first, just mixing like George and his marvellous medicine. I suggested that they could put the foam on themselves. They weren't keen. Tentatively they put it on their arms. And then their bodies. And suddenly it was flying all over the place.
Shaving Foam is Fun!
Splat, splat, splat.
They had great fun throwing it at each other (it doesn't throw that well.) Trying to dap it on each other and rub it in.
Then they tried to 'shave' it off with a rubber spatula from the kitchen.
The babies looked on bemused.
By the end, I had two slightly blue tinted boys who smelt like they'd been let loose in the mens perfume counter. Hmm, time for a shower I think. Or…a hose pipe.
A great way to clean off and cool down.
A Fun Activity for All Ages
We did this activity when the babies were under 1. They were a little bit too young to find it fun, but it is suitable for them (as long as they don't try to eat the foam.) Other children may like to join in more. As they were happy doing other things, we didn't encourage them much.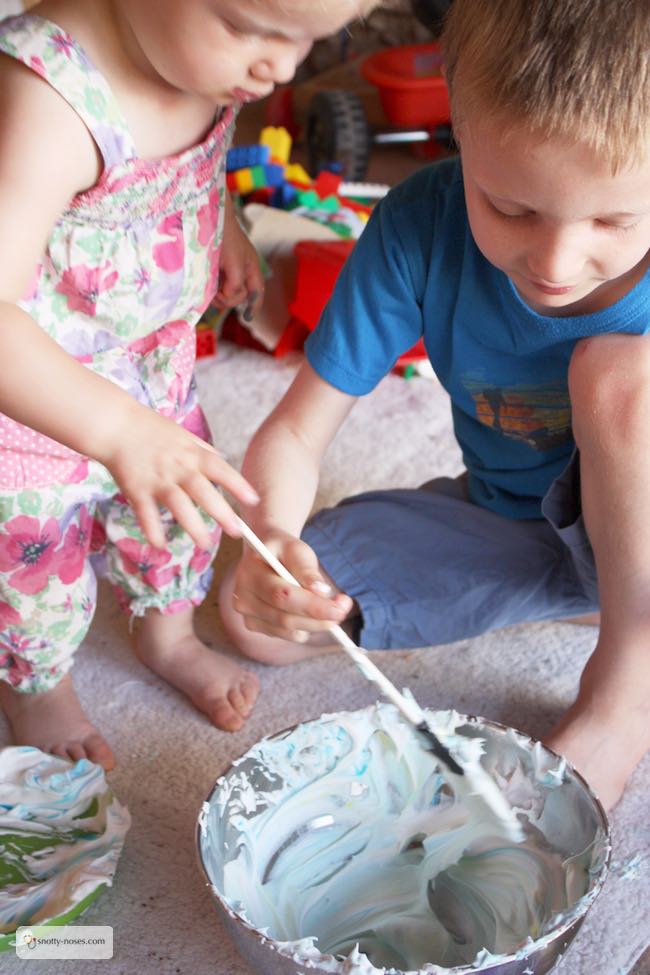 Simple Activities for Children
Activities for children don't have to be complicated. The easier the better. Playing with shaving foam is super fun and super easy. Just give them the foam and let their imaginations take over.