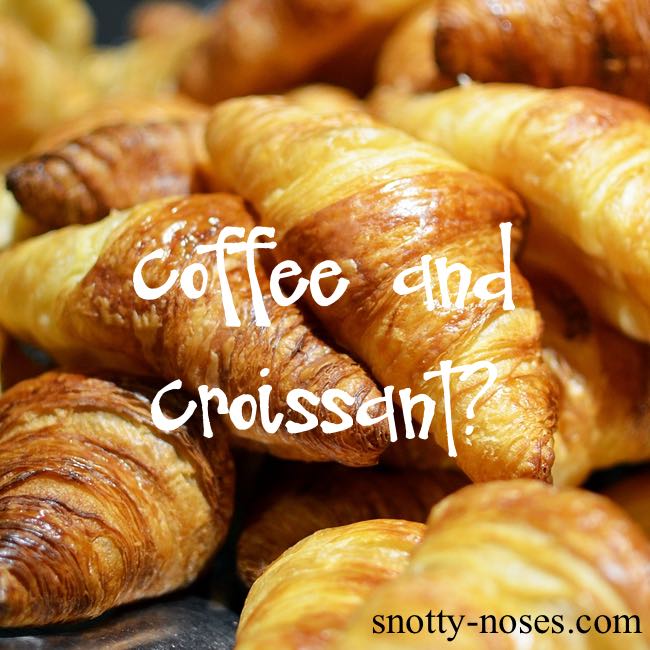 "What do you want?" is a fun and silly word game that we play with the children. It's fun and silly but now firmly entrenched in our family life. Suitable for all ages who are verbal!
At the weekend, in an attempt to postpone breakfast and enjoy a "lie-in" (alright, not a lie-in in the old fashioned, pre children sense of the word, but an "all squashed into one bed and not having to get out of bed quite yet" sense)….we have croissants and coffee (or milk) in bed.
The problem is, Danty Panty, being only 2, thinks its the weekend everyday. He gets out of bed saying "my want croissants and milk". To which I reply, "no, its a nursery day today, we're going to go downstairs and have breakfast". To which he replies "my want croissants and milk, my want croissants and milk".
Its a long way downstairs and before we get there, Danty Panty has managed to say "my want croissants and milk" about 30 times.
By the fifth time, I change my reply to "I want a yacht", or a private helicopter, or a luxury trip to New York. "Galen, what do you want?" Galen wants a rainbow coloured diving boat. (What? I know. Let me introduce you to my son Galen. He wants to be a diver. We see lots of them going out on boats at the beaches and he wants to be one. So he needs a diving boat. And being Galen, and 4, he wants it to be rainbow coloured. What's strange about that? It's what he wants.)
Dante still wants croissants and milk, except for his birthday for which he'd like presents and chocolate. Husband wants more sleep (I don't think he's really playing the game properly but would be happy to join me on my yacht.)
What do you want? The world is your oyster, anything you like. Give it a go…What do you want?