A group of chattering ladies spills out from a spinning class. They are dripping, slightly fragrant but glowing and happy. Every time I walk past the gym, I feel a pang of guilt. I have great intentions of joining a gym. I want to exercise, it's just I have kids.
It just never seems to happen.
I hardly seem to have time to get the laundry done.
Or the cooking.
Parenting takes over doesn't it?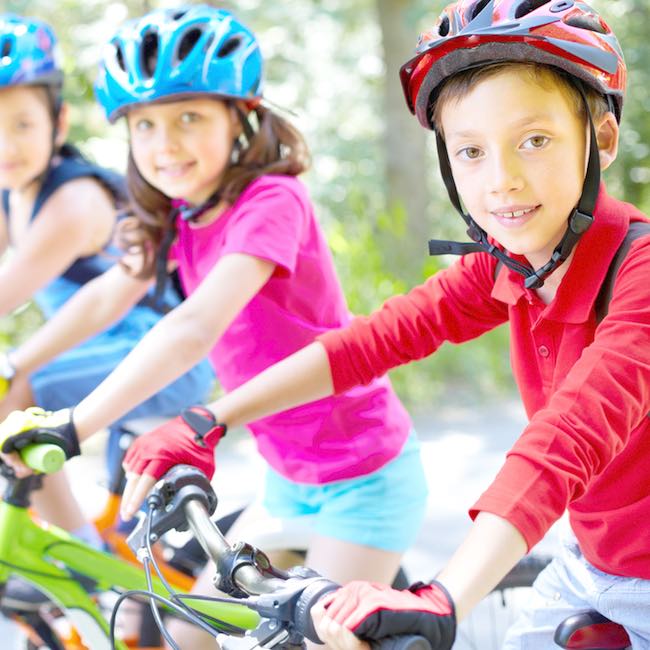 What if I told you that you don't have to make that sacrifice? You don't have to miss out on doing exercise? You can get it all, both a good workout and playtime with your kids?
Including your kids in your workouts will not only help you get your sweat on, it will also set a great example for your kids. If they learn early that being active can be fun and enjoyable, it's more likely that they will continue the good habits into adulthood.
Plus, it's a great way to connect with your kids.
To have fun as a family.
Simple Ways to Exercise with your Your Kids
Hit the hiking trails – If your kids are small, get a carrier and haul them up the trails (that will burn some calories AND build your legs!). When they get bigger, take them by the hand or get an off road stroller.
You run, they bike – Allows you a little more tempo and them to show off their biking skills. If you have young kids, you'll get a great work out pushing them around. And when they're old enough, you can all go biking together. (One of our favourite activities.)
Play soccer – Back yard soccer is a great way for the kiddos to develop their motor skills while you build up a sweat by running around.
Dance off – I've never met a kid that didn't move to the beat. Put on your favourite tunes, Zumba video, or Wii dance off and get shaking.
Join your kid on the playground – You don't have to just watch your kids play. Playing tag or climbing ropes is a great workout.
Jump rope – Double-dutch anyone? If your kids are too young to jump, they'll get a giggle out of seeing you jump around. What about french skipping or hola hoop?
Simon says – Toddler style yoga. Most likely your kids are way more flexible than you are, so why not let them set the pace and positions?
Play in the pool – Don't just sit and watch your kids play in the water. Join them! The added resistance of the water will make playing catch a serious workout.
Build a huge snowman – This is the season. If you live somewhere where the ground is covered in snow, get out there and enjoy this free fun. Or digging on the beach if you live near the sea.
Teach your kids how to do a headstand or a cartwheel – Show them how it's done. Holding a headstand requires activation of all of your muscles. Lay out a few cushions to avoid nasty accidents and tumble around.
Roller skating and Ice skating. This is one of our favourite family activities. I learnt using the buggy as support! Now we put the twins in a little cart and pull them along.
Here's a bonus for everyone pushing a buggy! Pushing a buggy (especially if it's a double buggy with four children in it) is great exercise. Don't go slowly, race around and get out of breath.
Exercising doesn't have to be a chore. Just getting your heart rate up a few more times a day can help tremendously on both your overall health as well as your stress level.
What do you say, ready to play?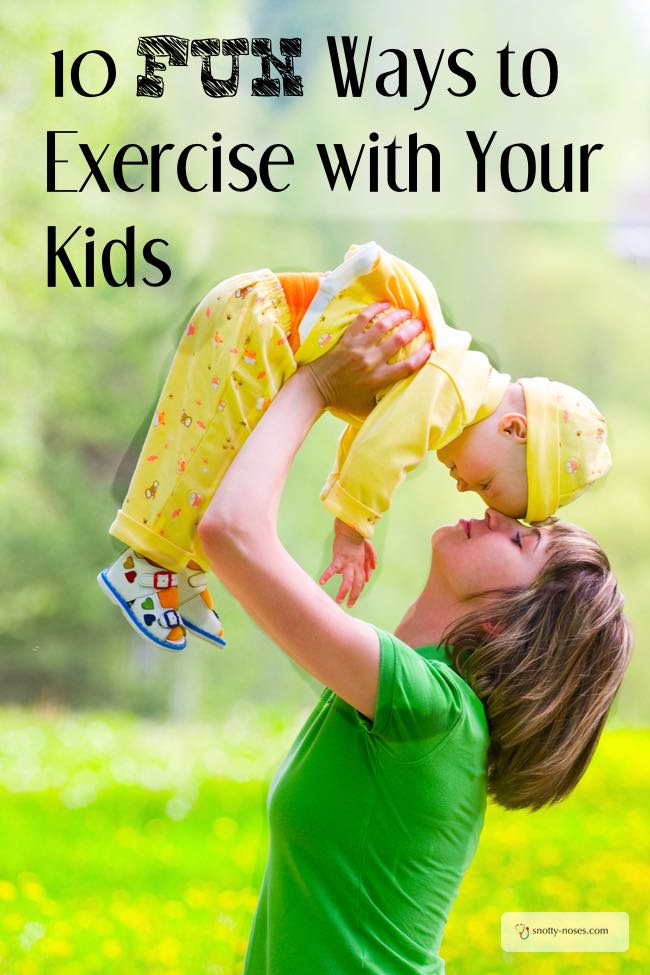 Author bio
Christel and Tobias writes TheFitBlog.com. They blog about health, fitness, and how to be Fit With Diabetes. You can follow them on TheFitBlog.com and/or Facebook or contact them directly at Tobias@Thefitblog.com