What is it about ice cream and popsicles? My kids could eat them forever. They don't care if it's shop bought, full of sugar ice cream, or lovely home made, filled with healthy fruit ice cream. (OK, I'm sure if they were given a choice, I can guess which way they'd go but they still jump up and down in excitement when I get out homemade popsicles.) These lemon curd popsicles have been voted the "best ever" by my son. I think he likes the sherbet-y zing that leaves your tongue begging for more. They make a fabulous healthy snack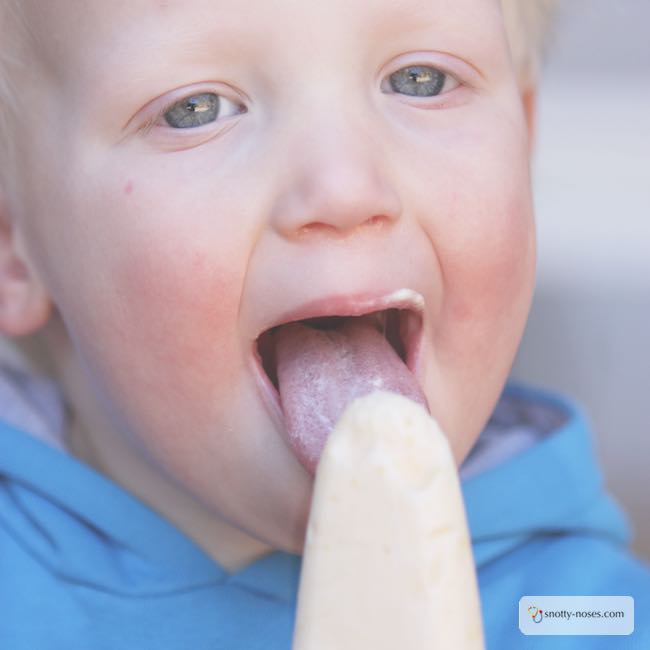 Ingredients for Lemon Curd Popsicles
Lemon Curd 375 mls (follow the link for the recipe, it's super easy.)
Greek yoghurt 375 mls (I used 3 small pots, it doesn't have to be accurate.)
How to Make Lemon Curd Popsicles
Mix them together.
Put them in popsicle moulds and freeze.
If you make them as popsicles you can just take them out of the freezer and eat. If you want to serve it as ice cream, just freeze it in a tub and take it out about an hour before you want to use it. (It'll be rock solid when you take it out and needs some time to thaw out.)
Pop pop pop! Zing zing zing!
How can these delicious lemon curd popsicles be so healthy? They taste far too scrummy!
Healthy Snack Guide for Children

If you find it really difficult to provide healthy snacks for your children, here's the perfect answer. My simple guide to how to make snacks healthy will show you how to make easy and simple snacks that are healthy. Simply enter your email address (which will sign you up to my newsletter). You'll receive your guide plus you get weekly tips from me to help encourage you. If you ever want to unsubscribe, there is a link in every email.