I open the fridge and look inside for some inspiration. Cheese and not much else. I groan. How many times have the kids had cheese sandwiches? The old favourite. Every. Single. Day. For a week. At times, it seems really difficult to make a fun and healthy lunch for your kids.
We are lucky because our kids come home for lunch so I don't have to do packed lunches. But I STILL find lunch a bind at times. I want to offer variety and fun food BUT I find it so easy to fall back on the old favourites.
I've put together some of our favourites that you can pack into a box and asked some of my friends for some help. Here are some great recipes and some great ideas to help you spice up your healthy lunch box!
Healthy Packed Lunch Tips
Plan Ahead. There's nothing worse that that last minute panic of "oh help!" what can I offer them. Take a few minutes to plan out your week.
Offer Variety. I know kids want the same every day but variety helps them accept and eat different things.
Use leftovers. Left over meals make a fantastic packed lunch. Easy and frugal!
Add fruit and veggies.Carrot sticks, cherry tomatoes, cucumber sticks or whole pieces of fruit. It doesn't have to be complicated to be healthy. I often send my kids to school with a piece of fruit in their bag. (They have snack at school, just not lunch.)
Healthy Packed Lunch Recipes
Cheese Monsters from Danya Banya
Healthy Zucchini Muffins We love making muffins and these are an entire meal in themselves. You can use different vegetables if your kids aren't keen on zucchini.
Healthy Apple Muffins My kids have a really sweet tooth so these healthy apple muffins are a perfect compromise. Enough sugar to satisfy, but not so much they're bad for you!
Spanish Omelette Bites from SnottyNoses. These are super quick and easy, just eggs, left over potatoes (or veggies) and cheese. My kids love them.
Tuna Empanadas These are so much fun to make. Think little Spanish pasties. You could put any filling in that you like but we love this Spanish tuna flavour!
Healthy Carrot Cake. This is the kids' all time favourite cake but I've adapted the recipe so that it doesn't have too much sugar and is REALLY easy to make!
Healthy Brownies These are another great hit around here. I made up the recipe to use up some dried figs. My kids don't even like dried figs. But they do like these brownies (and yes, they know that there are figs in them!)
Hummus is so easy to make and the kids love it. You can pack it in a lunch box in a little pot with some vegetable sticks. Or use it to make sandwiches. My favourite is hummus and grated carrot. Yummy!
Lettuce Wraps are another success. Just wrap things in lettuce. You could create a "make it yourself" lunch with lots of little pots. Kids love putting things together.
Mini Egg and Bacon Quiches from Danya Banya
Australia Day Fruit (except you could use anything to decorate with with) from Danya Banya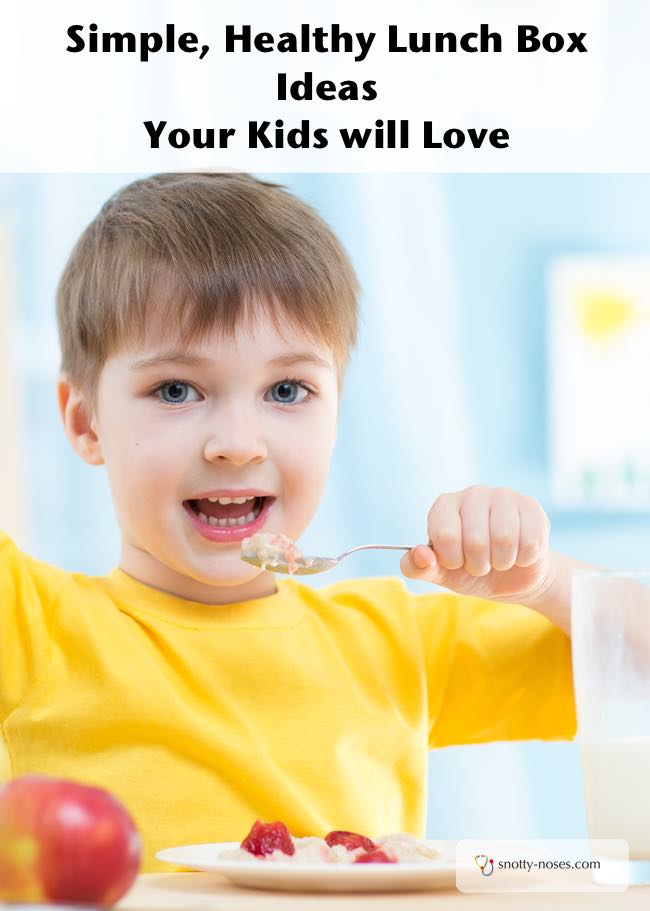 Healthy Lunch Box Ideas
Healthy Lunch Box Ideas from Sugar Aunts
5 Easy Ways to Make Healthy School Lunches from the Jenny Evolution
Sandwich Free Lunch Box Ideas from Kidz Activities
Nutritious Lunch Ideas from MossWood Connections
Gracie at Eats Amazing has some awesome ideas to help you pack your lunches. Go check out her website. Some of my favourites are Creative Sandwiches and these so cute minion sandwiches. I could spend hours admiring her beautiful lunches. A great place for inspiration.
Ciara at My Fussy Eater also has some lovely ideas and recipes. My favourite lunch box ideas are these Mac n Cheese Muffins and Cauliflower Cheese Quinoa Bites.
Healthy Lunch Boxes for your Kids
I hope you've found some inspiration beyond your bare and rejected fridge! Remember, it doesn't have to be complicated to be healthy. If you don't feel like making healthy muffins, just try adding some cut up fruit or vegetables. Easy Peasy!
Other Healthy Meals Inspiration
There are heaps of healthy snack and healthy lunch ideas here (not just packed lunches).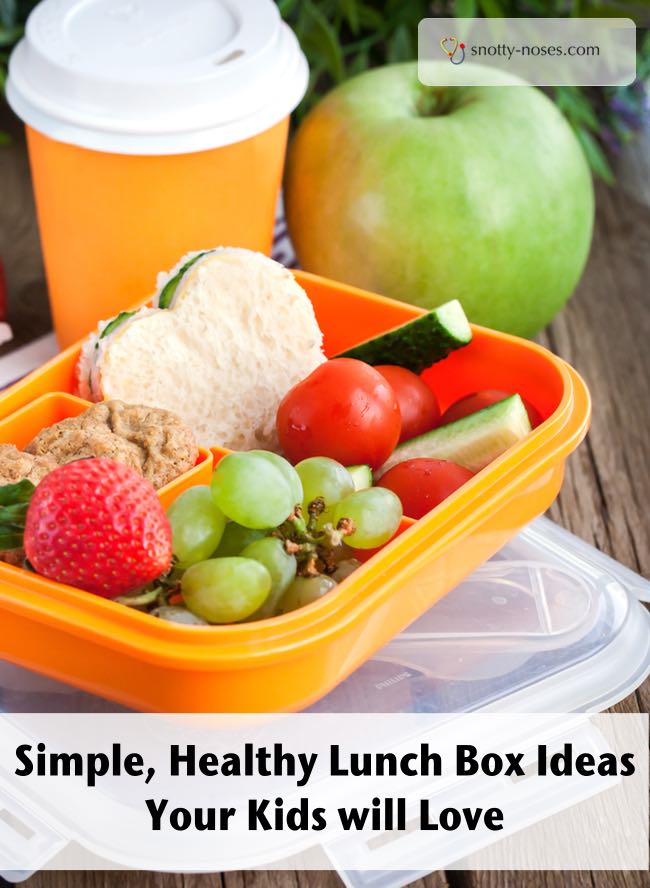 Yum! Deliciously Healthy Recipes for Kids
17 busy moms bring you their tried and tested family favourite recipes. Breakfast, lunch, snack, dinner and dessert. You'll never have to comb the internet for inspiration again! Grab your copy of Yum!