This is my favourite homemade lemonade recipe. My mother used to make it when we were kids and when I got old enough, I'd make it too. It's quick and easy and SO refreshing in the hot sun. A great treat to go with a healthy snack. My kids love it.
Healthy Lemonade
I know that I say that the best drink for children is water but I also say that treats are allowed in moderation. This lemonade contains less sugar than pop plus it has lots of healthy natural lemon juice in it.
There are days when you need an extra boost and a sugary drink. This is the perfect treat for those days.
Ingredients for Homemade Lemonade
2 lemons
50g sugar (or 2 large table spoons)
750 mls cold water
Ice
Method for Homemade Lemonade
Cut the lemons in half
Put all the ingredients in a food processor
Whizz them up
Strain
Serve with ice
How to Make Lemonade with Lemon Juice
If you don't have a food processor to whizz everything up, you can just juice the lemons and mix them up with the sugar and water. Easy! (Plus you don't need to strain it so even easier.)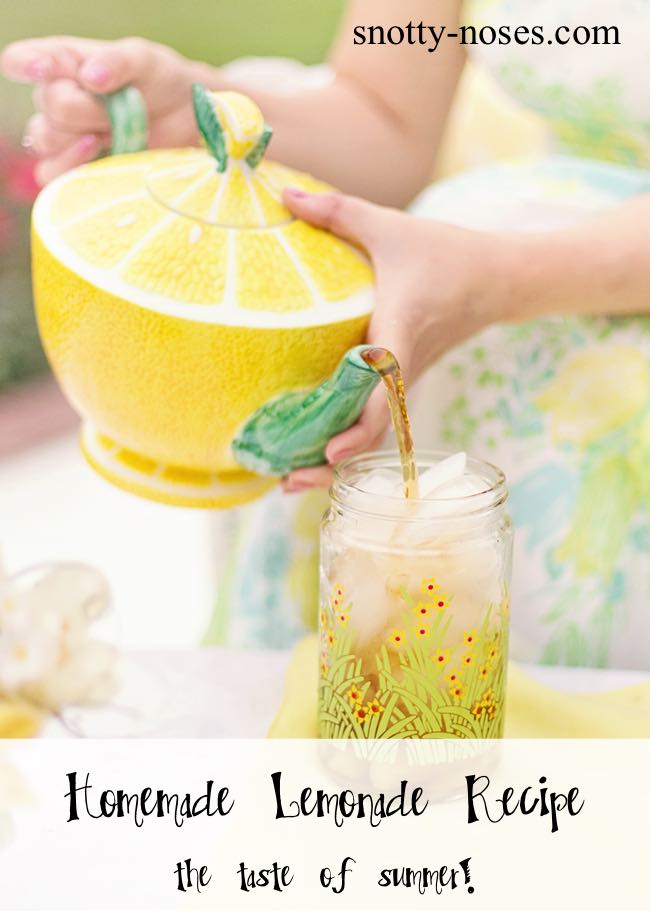 P.S. Sorry about the stock images. I try to take my own but sometimes they just aren't that great. Can I blame having four 'helpers'? Sometimes family life is more important than a good photo ;)