During the long summer months, my kids nag for ice cream. The words "can we have ice cream?" echo around every part of the day, popping up in every corner of every activity. We love proper delicious ice cream, but even shop bought fruit ice cream isn't exactly "healthy" if eaten by the bucket load. Fruit popsicles, however are a healthy snack that kids can eat EVERY SINGLE day.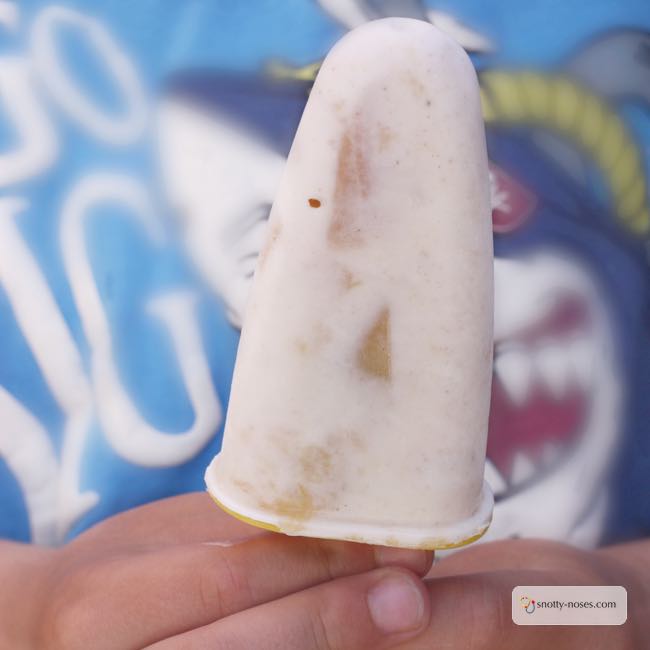 And often they do.
I just experiment with whatever fruit I can find, cook it up, squish it down or just chuck it in. Mix it with yoghurt, milk or just by itself.
Home made popsicles are refreshing and tasty.
Amaze-balls!
A tip from a "pro popsicle" maker...Use a jug, it is much easier to pour in your liquid than to spoon it in.
If you don't have any popsicle moulds, try using an old yoghurt pot with a baby spoon (or a lolly pop stick).
Popsicles are a great way to introduce your children to new fruits AND add variety to their diet. Why not work your way through this great list of the bestest, healthiest, most awesome recipes from around the internet this summer. They are all quick and easy to make.
The Most Awesome Healthy Popsicle List!
Peach Popsicles. One of my own favourites.
Plum Popsicle. I promise it's all natural!
Frozen Tropical Fusion Bars Yummy banana, pine apple and yoghurt from GrownUpsMag.
Is it possible to be TOO healthy? Mixed Berry and spinach. Plus the kids made it too! From The Mad House.
These minion inspired banana and nutella pops are too cute. From ABC Creative Learning.
We love strawberries! Strawberry Creamy Popsicles from ABC Creative Learning. (Her's is diary free as well.)
Healthy Lemon Curd Popsicles. This remains my oldest son's favourite with its special zing!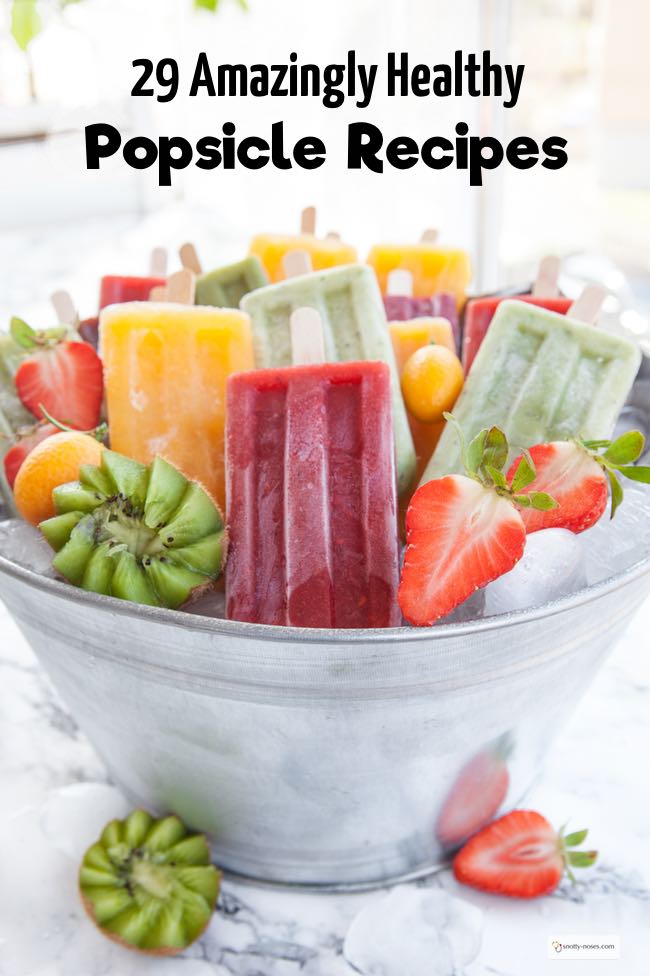 Hidden Vegetables Popsicles are being enjoyed by little fingers at Craftulate. (There are 3 recipes.)
Frozen Strawberry Pops look amazing at Craftulate.
Delicious BlueBerry Pops from Kidszactivities
Strawberry Kiwi Spritzer looks refreshing and beautiful from The Jenny Evolution.
Zoo Ice Pop Recipes from Kids Kitchen at Study at Home Mama. Some amazing colours and ALL natural!
Nutella Popsicles and Healthy Frozen Yoghurt Pops look like a real treat from Simple Fun For Kids.
Blueberry, raspberry or Elderflower Popsicles at Life at the Zoo.
Peaches and Cream. The taste of summer at Creative Family Fun.
Watermelon Popsicles from Powerful Mothering.
Juicy Juice Ice Pops at P is for Preschooler.
Strawberry Orange Frozen Yoghurt Pops look super cool from Simple Fun For Kids.
How about freezing left over Kid Friendly Smoothies from Mama Smiles?
Mini watermelon popsicles super yum! from Munchkins and Moms.
Pomegranate Popsicles look super awesome! from All Done Monkey.
Mexican Fruit Popsicles. Wow! A burst of flavour. They look amazing from Kid World Citizen.
I think Jen at Mama Papa Bubba makes as many healthy popsicles as I do. Here's her great collection.
Healthier Banana Fudgesicles made by little fingers.
Chunky Fruit Popsicles these are so beautiful!
Polka dot Blueberry Lemonade. They look too GOOD to eat!
All Fruit Watermelon Popsicles
Healthy Fruit and Yoghurt Popsicles
Healthy Snack Guide for Children

If you find it really difficult to provide healthy snacks for your children, here's the perfect answer. My simple guide to how to make snacks healthy will show you how to make easy and simple snacks that are healthy. Simply enter your email address (which will sign you up to my newsletter). You'll receive your guide plus you get weekly tips from me to help encourage you. If you ever want to unsubscribe, there is a link in every email.