My husband calls fruit and vegetables "little packets of goodness". It is easy to see why.
Fruit and vegetables are full of fibre, minerals, vitamins and phyto nutrients.
They keep us healthy. They protect us from many diseases, including constipation and cancers.
They are versatile and tasty!
Eat More Fruit and Vegetables
At least half of what we eat should be fruit and vegetables. Another way of looking at it is that for every 2 mouthfuls we take, one should be either fruit or vegetables.
Most people don't eat enough fruit and vegetables and they don't even realise.
Eat More Vegetables than Fruit
You want to eat more vegetables than fruit. 
Most kids aren't keen on vegetables. If you have a "vegetable resistant" child, don't worry. Fruit is a good stepping stone to vegetables. Keep presenting them with vegetables, don't pressure them to eat. Most kids will end up eating vegetables.
Easy Family Health Boost
This post is part of the Easy Family Health Boost. 
 Thank you to all the contributors who have donated their recipes to include.
The "Boost" will inspire you to take control of your diet and feed your family in a healthier way. In an easy and tasty way.
To join the "Boost" is free. Just sign up. You'll get a free copy of the YUM cook book.
I hate spam and promise not to share your email with anyone else. You're free to unsubscribe whenever you like. (Although I hope you don't as we're going to be having so much fun and I want you to join the party!)
Find out more and join the Easy Family Health Boost.
How to Eat More Fruit and Vegetables
It's easy! Just present more fruit and vegetables to your family. You don't even have to "make a recipe"!
However, if you do want new recipes, we're here to help you out!
Book mark this page. (If you sign up for the "Boost" you'll find it in your "membership site".) Find one recipe that you think your family will like. 
Set a date to make it.
Don't be discouraged if they don't like it! It takes time for people (partners and children) to get used to new foods and new ideas.
Come back and try a new recipe.
Some recipes will be an instant hit, others you might not like. 
75 Delicious Fruit and Vegetable Recipes to Help You Eat a Rainbow
1. Fresh Green Beans, Using and Storing Garden Vegetables
2. Garlic Parmesan Roasted Broccoli
4. Zucchini & Sweet Potato Fritters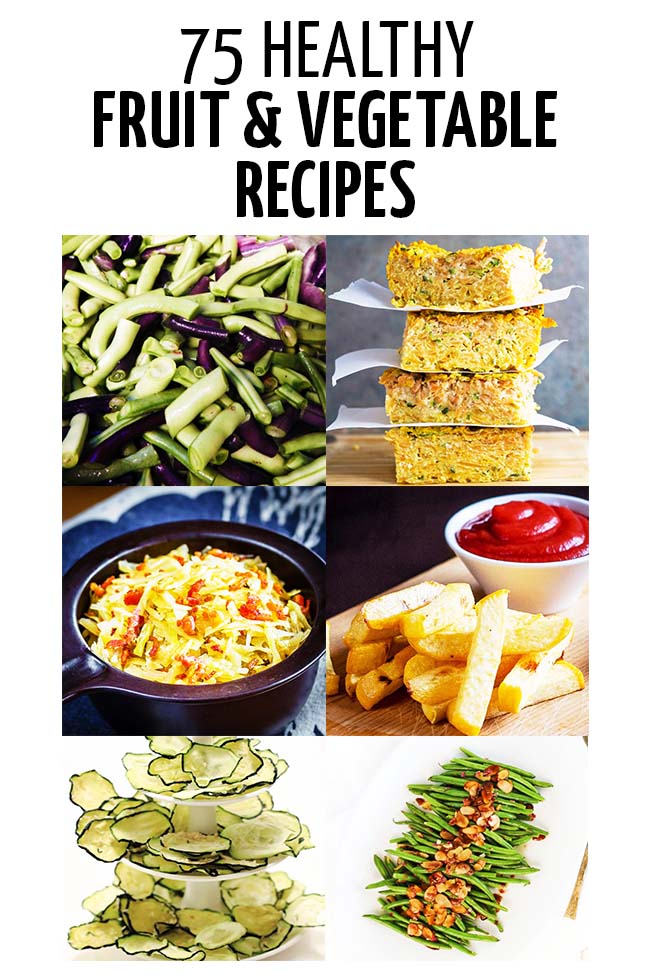 7. Zucchini & Sweet Potato Slice
8. Quinoa Fritters with Healthy Garlic Aioli
11. Stuffed Peppers with Low Carb Rice
13. Zucchini Chips
14. Avocado Burger
15. Best Southern Fried Cabbage
16. Turnip Fries
17. 3-Ingredient Real Quick Zucchini Chips (Vegan)
18. Sesame Mirin Kale Chips (Vegan)
19. Quick and Easy Sesame Almond Brussels Sprouts
20. Easy Green Beans Almondine
21. Balsamic Roasted Brussels Sprouts
22. Oven roasted Root Vegetables
23. Mediterranean Roasted Vegetables
25. Vegetarian Rainbow Buddha Bowl
26. Healthy Orange Peel Chicken
27. Thai Steak and Mango Noodle Bowl
28. Caprese Spinach Rice Casserole
29. Spiral roasted beet & halloumi salad
30. Lemon & Broccoli Pesto Pasta
31. Kale Mac & Cheese | For Babies, Toddlers + Kids
32. Wild Mushroom and Courgette (Zucchini) Stack
34. Instant Pot Potatoes au Gratin
35. Spaghetti Squash Casserole
36. Curry Eggplant and Carrot Sweet Potato Casserole
37. Pumpkin Tamales
38. Fried Dandelions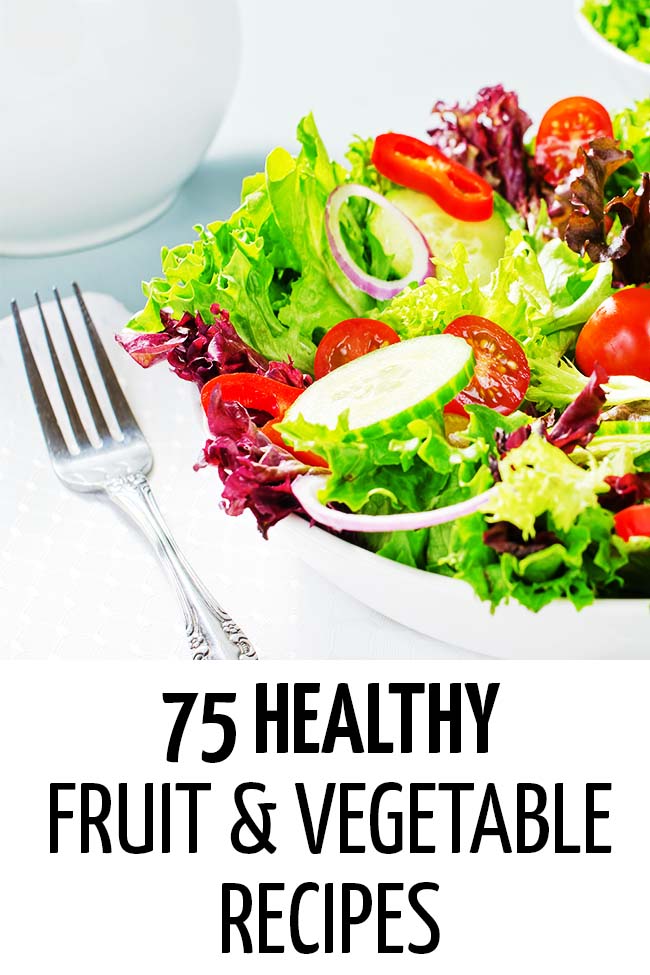 41. Caterpillar Fruit Kabobs With Easy Yogurt Fruit Dip
42. Winter Kale & Delicata Salad
43. Moroccan Carrot Chickpea Salad
45. Ratatouille Tian
46. Rainbow Low Carb Chia Pudding
47. Pumpkin and Zucchini Fritters
48. Strawberry, spinach and avocado salad (Vegan)
49. Rainbow Stir Fry with Cabbage
50. Oven Roasted Brussels Sprouts
51. Roast Aubergine with cumin seeds
53. Instant Pot Salted Potatoes
54. Spaghetti Squash Hash Browns
55. Spicy Roasted Butternut Squash
57. Roasted Tomatoes
58. Cauliflower Rice
60. Healthier Cauliflower Cheese (your kids will love)
61. Carrot top pesto
62. Zucchini dal
63. Soffritto paste
66. Creamed Greens (kale, chard, beet tops etc)
67. Asparagus Salad
72. Roasted Halloumi Fajitas (with roasted veg)
74. Pork and zucchini baked meatballs
75. Veggie Tortilla Pizza Rollups
76. How to make toast interesting with savoury vegetable toppings