Do you ever feel slightly overwhelmed as a parent? It's Saturday morning and there are four young children dancing around my feet, all vying for my attention. One needs the toilet,the other has spilt a drink, another wants to help me! To top it all, we're all really excited to be going on a picnic with my sister who lives 2000 miles away but is on holiday here for one week only. Yes, you heard right, picnic. Except the cupboard is bare. Well and truly bare. I'm busy facing a big fat mummy fail. I rifle through the fridge. Not much. I find some sad looking cold baked potatoes and eggs. Not enough for a tortilla (spanish omelette). I have an idea! Mini tortilla bites to the rescue. Hooray! This spanish tortilla recipe is a twist on the original classic and makes a great healthy lunch idea.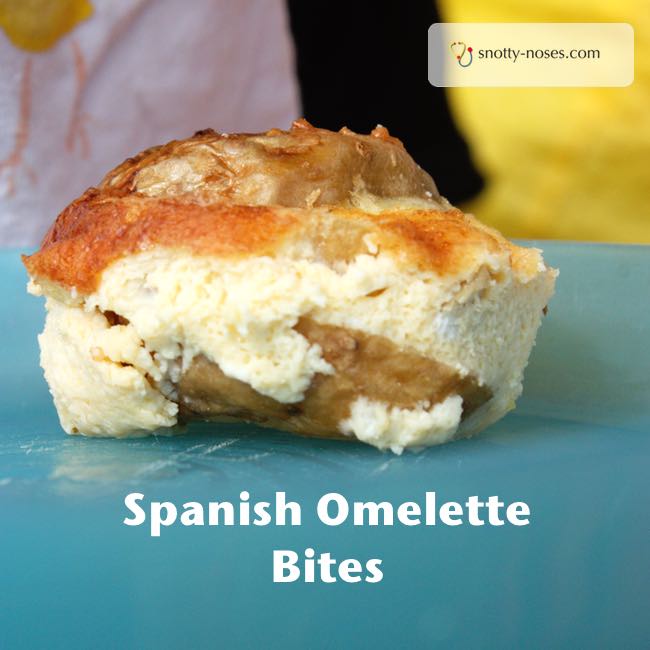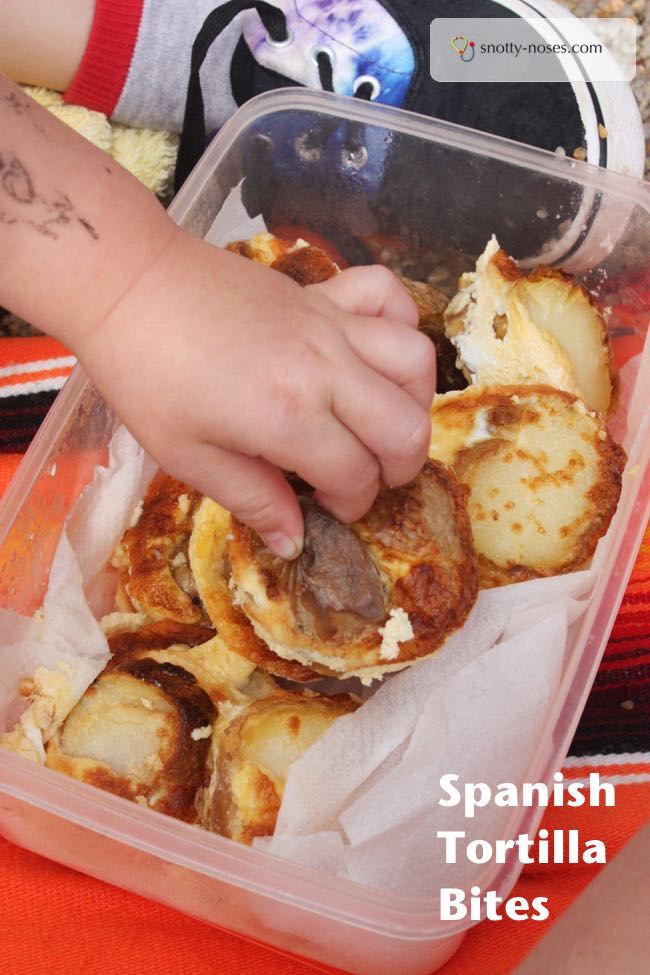 Ingredients for Spanish Tortilla Bites
Ingredients are a rough approximation. This recipe will work with however many eggs you have lurking at the back of the fridge.
4 eggs
1/2 cup or 100 mls of milk
Cold, cooked potatoes (last nights left overs)
Muffin tray
Grated parmesan
How to make Spanish Tortilla Bites
Grease your muffin tray, I used a little olive oil.
Slice the cold potatoes and place a couple of slices in each muffin hole.
Mix the egg and milk.
Pour on top of the potatoes.
Sprinkle with grated parmesan.
Put under a hot grill for 10-15 minutes.
Keep an eye on them so that they don't burn, but you want the egg to be cooked through. (I'm happy with a little runny but the kids like them well done.)
Turn out and pack with your picnic.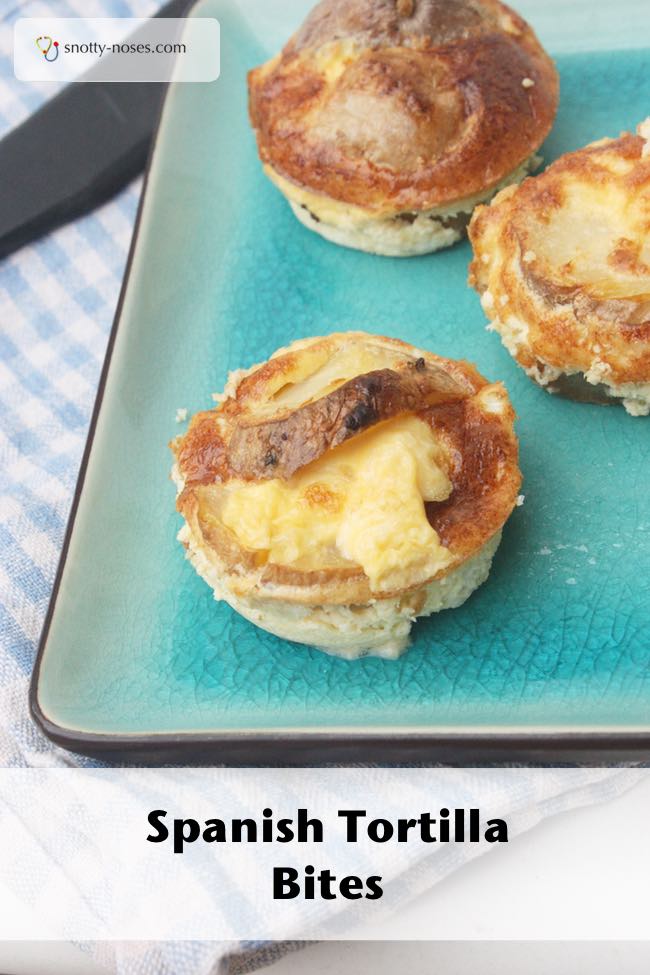 Use up left overs
You could add some cooked onions or other vegetables to your tortilla. They're a great way to use up left over vegetables. I always cook too many vegetables and keep the rest for the next day. You can eat them by themselves, turn them into a salad or add them to your tortilla bites.
p>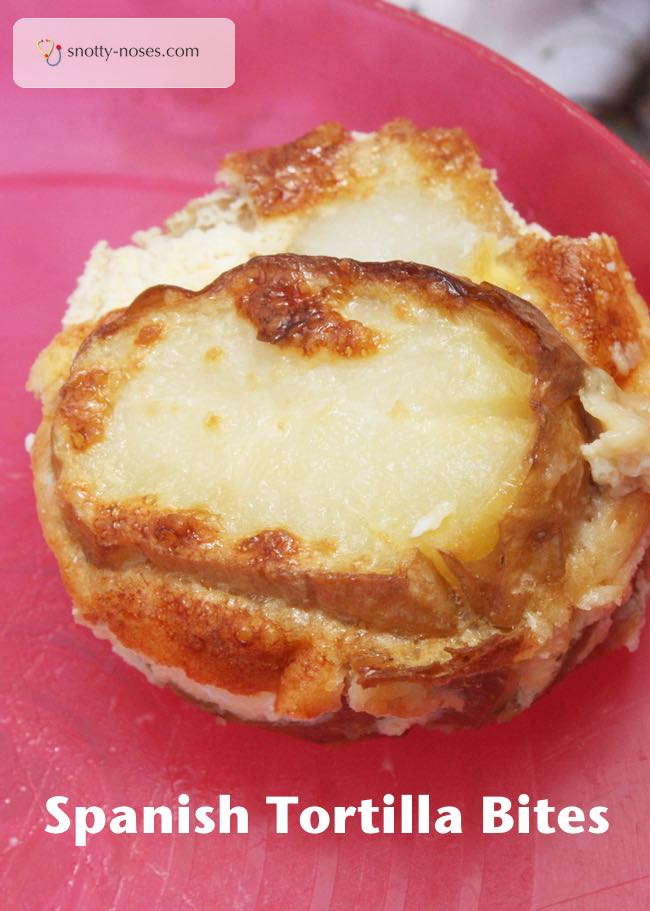 The Kids Loved Tortilla Bites
They were a great success. A really easy, quick and healthy lunch idea that everyone enjoyed. Plus, they're easy enough to cook with the kids.