Another busy day? No time to cook and the only vegetable in the cupboard is a zucchini? Or courgette as us brits call them. And we all know what kids think of courgettes, don't we? How exactly are you going to make a quick and easy healthy dinner that stands a chance of being eaten out of that? Let me show you! This quick and easy zucchini pasta sauce will save the day.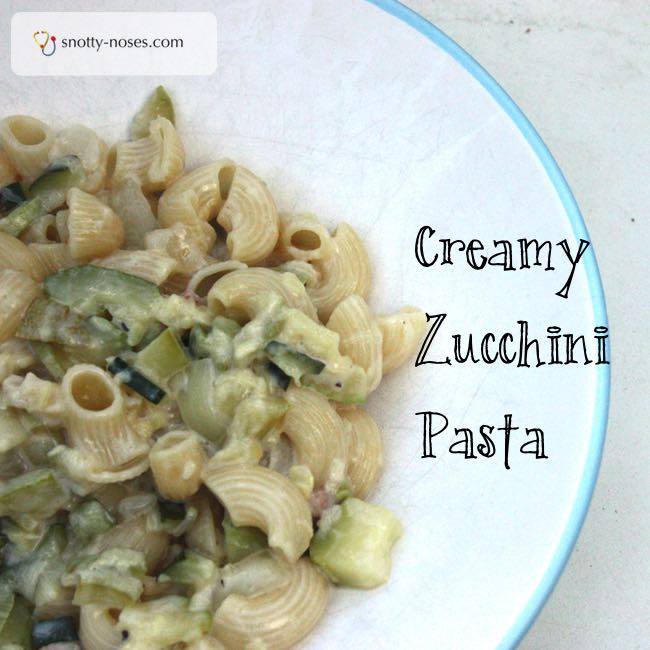 Ingredients of Zucchini Pasta Sauce
Feeds my family of 6 (4 young children)
2 large zucchini, chopped
1 onion, chopped
1/4 cup (60g) of cooking bacon, chopped
1 cup of cream
500g pasta
1 cup grated parmesan
How to make Zucchini Pasta Sauce
Fry the onion and bacon in a large pan. You want the onion to soften and the bacon to crisp so use a large pan so they have lots of space.
Add the zucchini and cover.
Cook on a medium heat for 10 minutes until cooked.
Meanwhile, cook the pasta according to packet instructions.
Add the cream to the zucchini and stir in.
When it's cooked 'al dente' drain the pasta and stir into the sauce.
Stir in the parmesan.
Serve.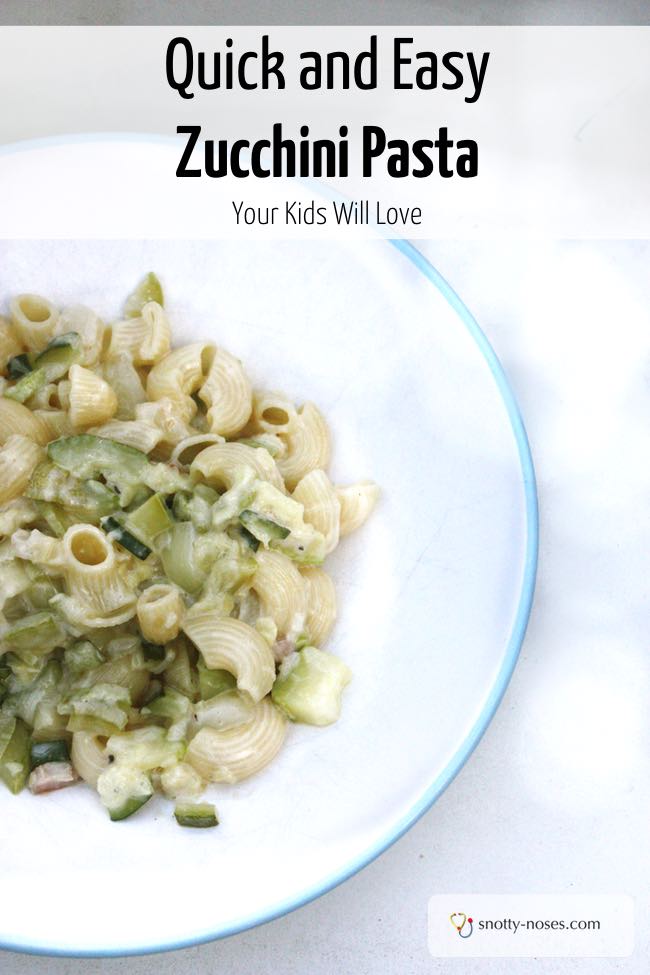 This is great for a healthy lunch or dinner. You could add extra vegetables, such as peas or grated carrots. Or serve a crisp green salad on the side.
My kids really enjoyed creamy zucchini pasta, although they didn't eat all of the zucchini. But they didn't say "yuck, yuck, yuck!" either so things are looking up!