Who loves the school holidays? Long days, weeks, months of absolutely nothing to do. Sounds bliss doesn't it? The only problem is that within about a day, the kids are asking to turn on the TV and play games on whatever i-device they can get their hands on.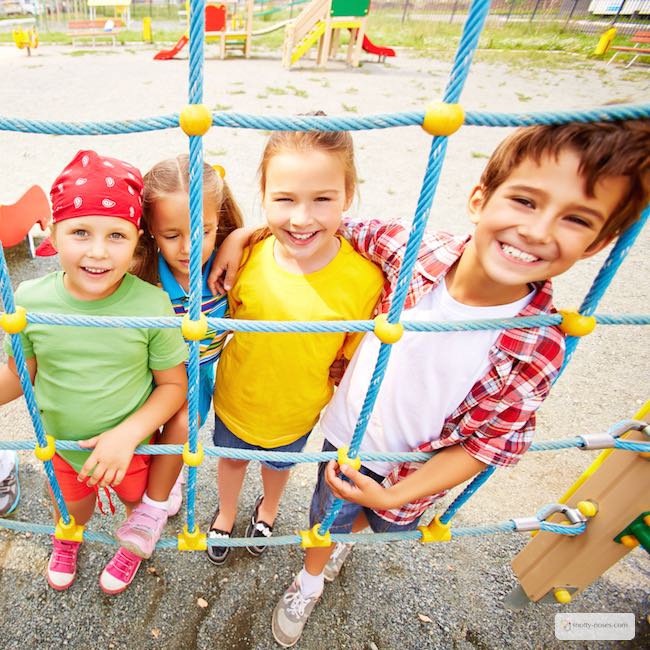 I'm all for a little screen time. In moderation.
I use 2 hours of screen time as a rule of thumb. I don't want my kids to turn into zombies. I don't want them to miss out on all the exciting things childhood brings. I don't want them to look back in years to come and remember fighting over the remote control as their strongest childhood memory.
Plus, I want to install the healthy habit of getting up and active which is very unlikely when mesmerised by the flickering lights of the "Japanese babysitter" (or whichever country your TV was made in.)
Make a Boredom Jar
Instead of turning to the TV when your kids are bored, how about you make a "boredom jar". Just write out all the things that you like doing on a piece of cardboard, pop them in the jar and when the "I'm bored" squeals start, pick out a card.
Here are a few ideas to get you started!
(This post contains affiliate links.)
Colouring
Sticking
Painting
Drawing
Creating
Make a Den
Football
Go to the Park
Mud Pies
Water the Garden
.
Letter writing
Activity Books
Play with Cars
Go for a Walk
Ride a bike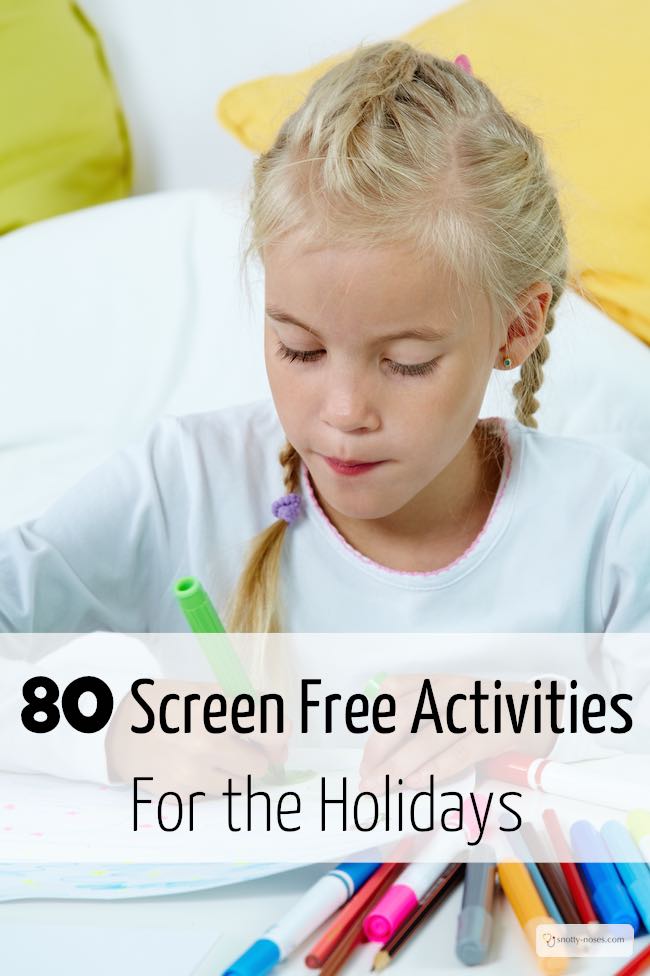 Play with Trains
Jigsaw Puzzles
Board Games
Lego
.
Hide and Seek
Play in their Room
Make a Nest
.
Walk in the Woods
Puppet Show
Play with Sand
Play with a Train Set
.
Make Musical Instruments
Dress Up
Scavenger Hunt
Look for Bugs
Obstacle Course
Cricket
Play with Ice
Cutting

Come and join our awesome Facebook Community for loads more awesome articles!
Listen to Audio Books
Roller skating
Skate boarding
Swimming
Climbing Trees
Races
Listen to Music
French Skipping
.
Go Fishing
Go to the Library
Play in a Play Tent
Play with Bubbles
Sing Songs
Fly a Kite
Play with a Bouncy Ball
Those long days don't seem so long now do they? The holidays will fly by and before you know it, you'll be getting ready to go back to school.
Here's my last activity. Take lots of photos, print them out and make a photo album of your holidays so that you can a beautiful memory of your screen free holiday.